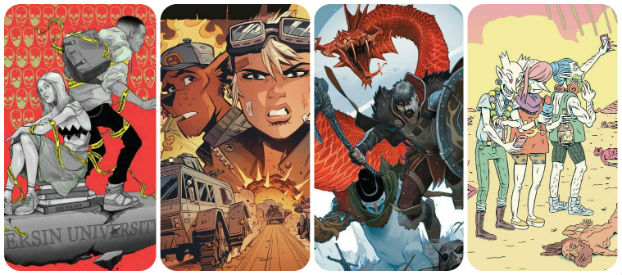 It's Wednesday, and you know what that means: a fresh load of comics and graphic novels! With so many publications hitting your local comics store, comics event or digital storefront, the BF team are here to lead you through the woods with our weekly staff picks. Satisfaction guaranteed!
Comic of the Week
Lazaretto TPB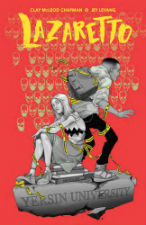 Broken Frontier Award-nominated in its limited series incarnation back in 2017, the Lazaretto trade paperback also features the art of our 2016 'Six to Watch' creator Jey Levang in what was undoubtedly their breakout work.
The story follows events on campus at Yersin University after an outbreak of the terrifying H3N8 virus and the subsequent quarantining of a group of students on the university grounds. As all signs of civilisation rapidly disappear, the infected students begin to prey on each other and new social structures emerge in the chaos.
Chapman's story is claustrophobic and disturbing in equal measure. But it's Levang's visceral and atmospherically coloured art that really captures the attention of the reader. If you're looking for more examples of their art then make sure to pick up Rebels and Other Stories, a Throaway Press showcase for Levang's wicked imagination that is so impressive I even wrote the foreword for it…
Clay McLeod Chapman (W), Jey Levang (A), Aditya Bidikar (L), Ignacio Valicenti (CA) • BOOM! Studios, $15.99
– Andy Oliver
Klaus and the Crying Snowman #1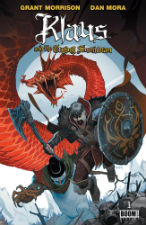 Holiday cheer with a touch of terror, Klaus and the Crying Snowman continues a Christmas tradition begun in 2015, when writer Grant Morrison (Green Lantern, All Star Superman) and artist Dan Mora (Power Rangers: Shattered Grid) provided an adventurous twist on the origin of Santa Claus. Myth and magic surround Klaus's adventures, and he's about to put all his considerable skills to the test. This year, Klaus is on a mission to help an absentee dad-turned-snowman make amends with his family before he melts for good—and before the pantheon of Norse gods catch him.
According to Eric Harburn, senior editor of BOOM! Studios, "This year, Grant and Dan pull out all the stops with a sci-fi/fantasy adventure that takes Klaus from Ragnarok all the way to the outer rings of Saturn, facing his biggest threat yet."
If you're looking for a little more peril in your Christmas-based comics than Mickey and Donald's Christmas Parade (which is outstanding and is a perfect gift idea) you can't beat the stellar creative collaboration of Morrison and Mora's Klaus.
Grant Morrison (W), Dan Mora (A) • BOOM! Studios, $7.99
– Karen O'Brien
Multiple Man TPB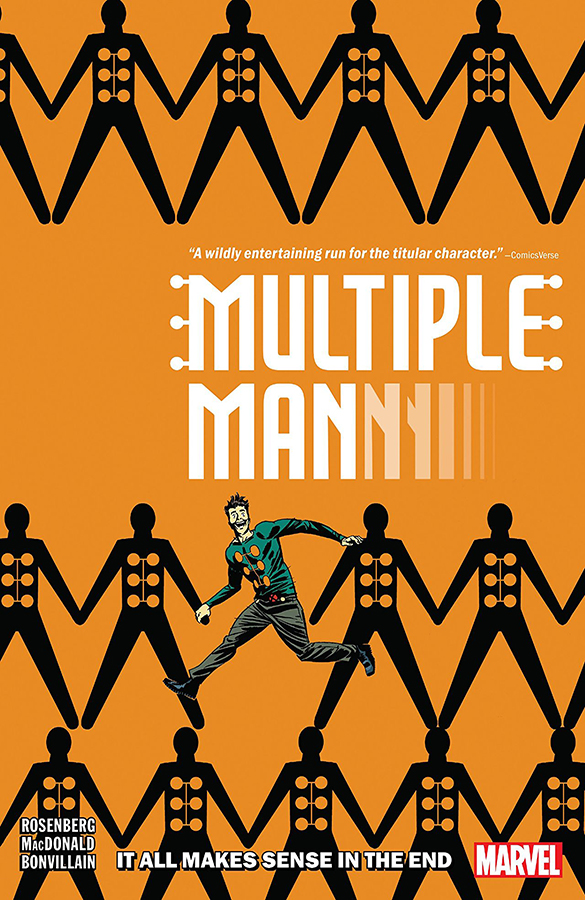 A cult favorite character from his days in X-Factor, Jamie Madrox finally returns from the dead… sort of. A team of New Mutants discover a surviving multiple who has somehow survived Madrox Prime's death.
Not the new Prime, this Jamie is traveling through time and going to blows with multiples of himself from different points in the timeline and the X-Men aren't quite sure which one to trust.
The return of Multiple is complex and great fun, a real treat for both longtime fans of the character and new readers.
Matthew Rosenberg (W), Andy MacDonald (A), Tamra Bonvillain (C), Travis Lanham • Marvel Comics, $15.99
– Tyler Chin-Tanner
Tank Girl: Action Alley #1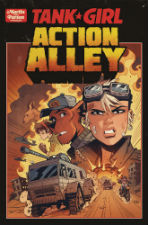 There's no better way to cap off Tank Girl's 30th anniversary year than with the first issue of a new ongoing series! Writer Alan Martin and artist Brett Parson are teaming up once again to send our favorite mob of dysfunctional post-apocalyptic punks on another madcap adventure. Tank Girl and her companions start the issue set to go on a holiday, and you just know things will get wonky fast.
The series will shed light on the backstories of the characters and the origins of the mutant kangaroos—Booga, too. That's cool, guys. To be honest, I don't care if the storyline is a race through the outback to find the perfect cup of tea, an ongoing Tank Girl book was all you had to say. It's on my pull list.
Alan Martin (W), Brett Parson (A) • Titan Comics, $3.99
– Karen O'Brien
Daygloayhole Quarterly #3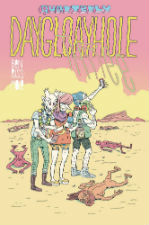 We can't stop mentioning the Broken Frontier Awards this week with this year's public ballot up for you all to vote on here. Ben Passmore's Daygloayhole is up for an award this year as is publisher Silver Sprocket, and Passmore himself won the Best One-Shot category last year for the minicomic version  of Your Black Friend.
Expect another bizarre synthesis of autobio and post-apocalyptic dystopia as slice-of-life narrative and alt genre comcs collide in this latest issue of Passmore's indie hit. Mutant cops, hipster demons and giant robot HQs abound in one of the most distinctive reads in alt sequential art from one of 2018's most exciting publishing outfits.
Ben Passmore (W/A) • Silver Sprocket, $6.00
– Andy Oliver