Educational, entertaining, and enchanting, Nicholson takes a deep dive into the history of comics' most super women.
If you read comics and you don't know who Hope Nicholson is, then you haven't been paying close enough attention. As the owner of Canadian indie publisher Bedside Press, Nicholson has produced a number of critically acclaimed anthologies, books, and collections such as Secret Lives of Geek Girls and Brok Windsor. She was also instrumental in bringing Margaret Atwood's Angel Catbird to life at Dark Horse Comics, acting as a consulting editor.
Nicholson's latest project hits shelves this week and marks her first foray into comic book history. Published by Philadelphia-based Quirk Books, The Spectacular Sisterhood of Superwomen is a delightful survey of comics' greatest heroines. From household names such as Wonder Woman and Batgirl to forgotten or overlooked characters like Madame Strange and the Jaguar, Nicholson examines the undeniable impact these fictional superwomen have had on the medium.
Nicholson organizes her tour through comic book history by decade, offering a brief overview of each period before diving headlong into the history of each character. Each chapter also includes an "Icon of the Decade", celebrating influencers whose creation helped change the dynamic of both the medium and the period in which they first appeared.
The book features tons of beautiful pages from across the ages of comics, many of them so rare Nicholson's history might be the only place readers get to see these gorgeous pieces of art. Characters like aboriginal heroine Starlight and the high-flying Wing leap off the page, showcasing the artwork of lost greats such as Ralph Mayo and Jerry Lazare respectively.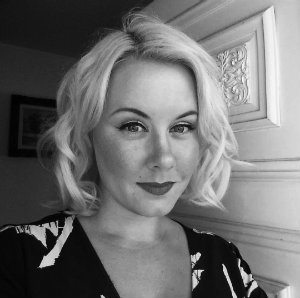 Nicholson's prose is warm and inviting, providing her readers with a welcome and informative examination of how each of these wondrous women and their creators added to the evolution of the medium.
She explores the past with knowledge, wit, and obvious passion for her subject matter—and not just as it pertains to female characters but to comics overall. Nicholson is a true comics geek, whose love of the medium as a whole is evident in every page of Superwomen. She bleeds four colours proudly and without apology, enchanting readers with her breezy prose and deep understanding of comics' place in the history of popular entertainment.
Easy-reading, informative, and fun, The Specactular Sisterhood of Superwomen should be required reading for any self-respecting comics connoisseur and is a welcome addition to the lore of our favourite storytelling medium. Highly recommended!
Hope Nicholson (W) • Quirk Books, $24.95 (USD), $26.95 (CAN)