The largest, most comprehensive exhibition of Spider-Man original artwork is now on display at the Society of Illustrators in New York City and will run until August 6. The exhibit is made up primarily of art from John Romita but also includes the work of other significant artists such as Ross Andru, John Buscema, Gil Kane, Ron Frenz, Keith Pollard, John Romita Jr. and Todd McFarlane.
The gallery hosted an opening ceremony on the night of June 6. In attendance was John Romita and his wife, Virgina; Mike Burkey, an art dealer who loaned out the artwork used; and Rob Pistella, a prominent collect who arranges and curated the exhibition.
On display were a number of pages from the classic Silver Age run on Amazing Spider-Man, some of which were done in the larger "twice-up" size. Also included were art from the Sunday newspaper strips, advertisements and illustrations.
There were also a couple of cases filled with old toys, antiques and other items of interest surrounding Spider-Man's history.
Take a look as some of the highlights below…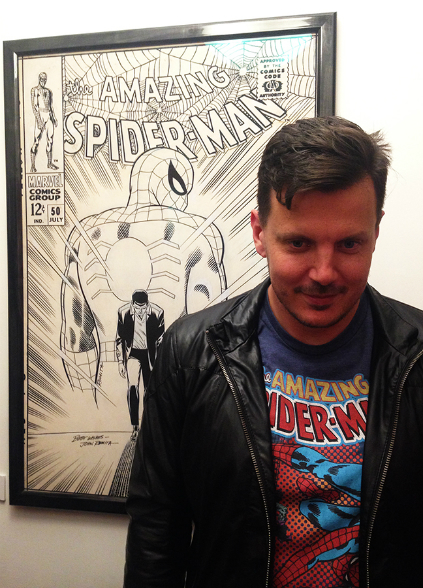 Tyler gets into the spirit of John Romita's classic cover for Amazing Spider-Man #50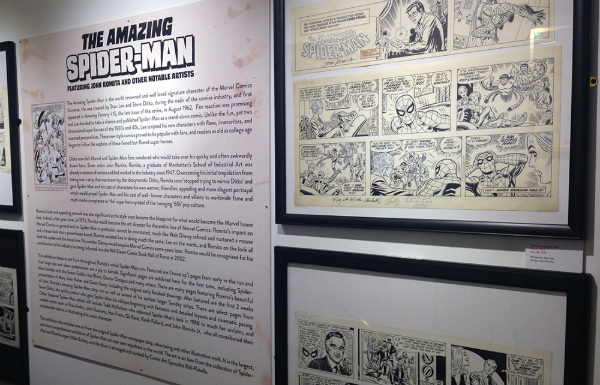 The exhibition intro to the wall-crawler's world…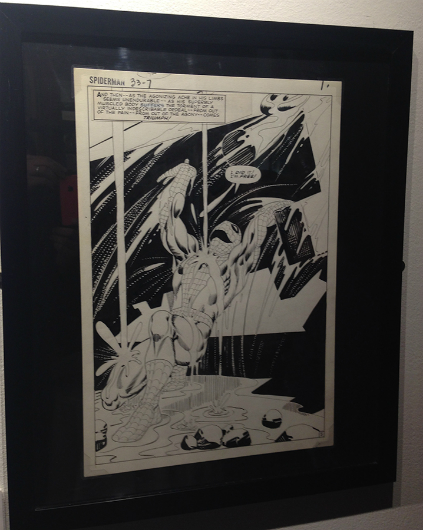 An iconic Spider-Man moment from Amazing Spider-Man #33 by Steve Ditko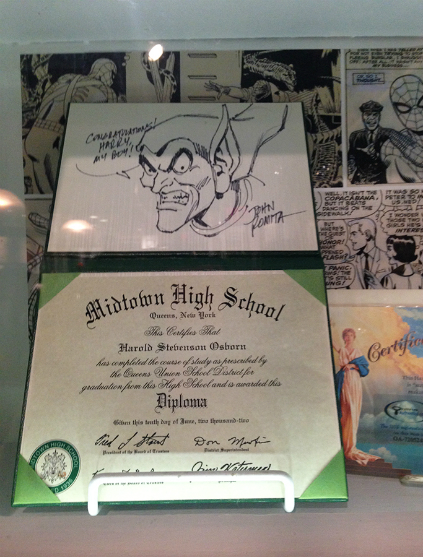 Some Midtown High ephemera!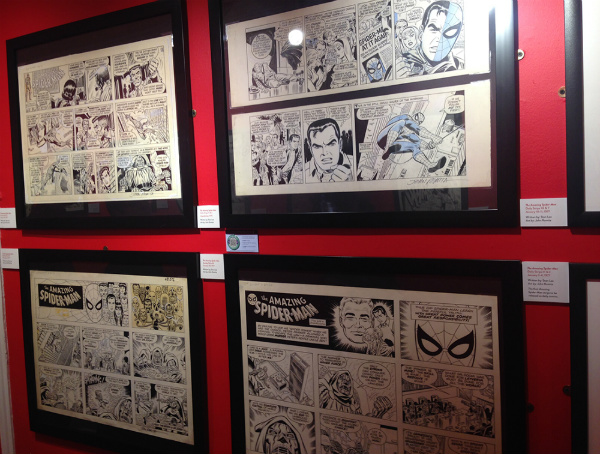 A selection of classic Spider-Man newspaper strips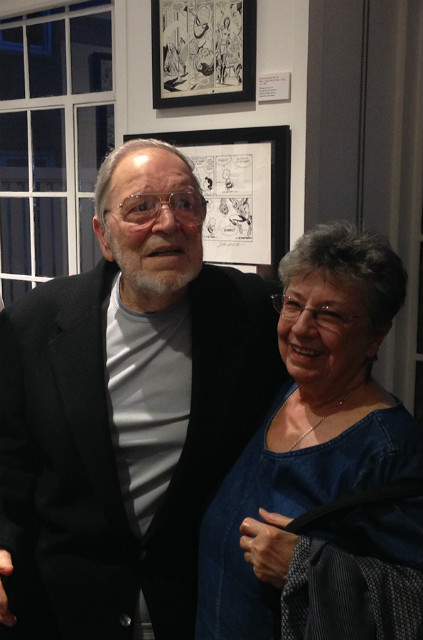 John and Virginia Romita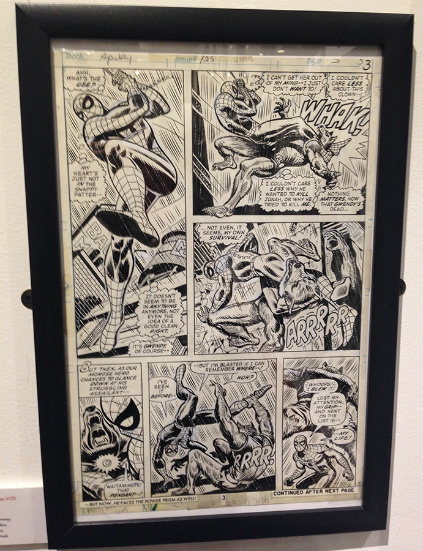 The Man-Wolf from Amazing Spider-Man #125 by Andru and Romita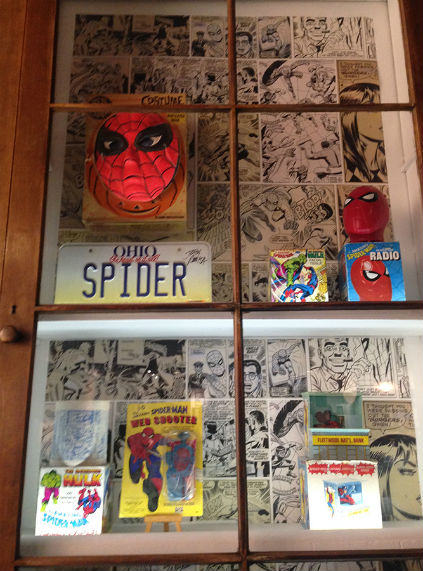 A selection of period collectibles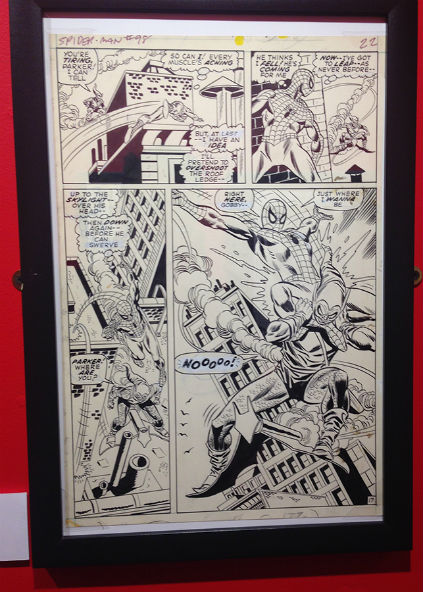 Gil Kane art from Amazing Spider-Man #98
Spidey's ever swinging supporting cast courtesy of John Romita
More Ditko brilliance… 
An unused cover to Amazing Spider-Man #97 by Kane and Giacoia
 For more details on the exhibition visit the Society of Illustrators site here.