It's Wednesday, and you know what that means: a fresh load of comics and graphic novels! With so many publications hitting your local comics store or digital storefront, the BF staff is here to lead you through the woods with our weekly staff picks. Satisfaction guaranteed!
Comic of the Week
2000 AD Prog #2011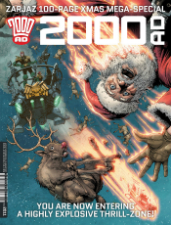 While the much-loved yearly tradition of the hardcover 2000 AD hardback Annual is a distant memory we still have the bumper-sized Christmas issue to savour and 2016's edition of the anthology – with a cracking Cliff Robinson cover – has a fantastic festive line-up of seasonal tales and newly-launched series.
Rob Williams and Chris Weston give us a dark take on the holidays in the Dredd story 'Boxing Day' while space truckers Ace Trucking Co. encounter 'The Festive Flip-Flop' courtesy of Eddie Robson and Nigel Dobbyn. There's also the debut of the new "fantasy with a twist" Kingmaker by Ian Edginton and Leigh Gallagher and the first instalment of supernatural noir of Hope by Guy Adams and Jimmy Broxton.
Alongside established strips like The Fall of Deadworld, Aquila, The Order and Kingdom there's plenty of top sci-fi fun here to keep the Thrill-Suckers at bay over the Christmas break!
Anthology – Various creators • Rebellion, £4.99
– Andy Oliver 
Young Terrorists #2

It's been a sadistically long time since the first issue of Black Mask's Studios' hyper-violent tale of teenaged revolution dropped but the delays were far from intentional. Personal matters prevented the creative team from working on the title for months. To help make up for the long wait between chapters, this weed creators Matt Pizzolo (Godkiller) and Amancay Nahuelpan (Clandestino) serve up a massive quadruple-sized issue, to bring fans up to speed with Sera's shadow war.
There's a definite purposeful (and powerful) intent to shock as well as entertain evident in Pizzolo's writing. He's obviously passionate in his desire to challenge current notions about everything, from human activism to human (and fungal) sexuality, and there will be some who are sure to be put off by his direct nature.
However, if recent events around the world are anything to judge by, there are a lot of people willfully walking around with blinders on and fingers plugging their ears. One tends to need to shout to be heard. A ballsy, provocative book that delights in subversion, I can't think of a better present for Christmas than a spot of holiday revolution.
Matt Pizzolo (W), Amancay Nahuelpan (A) • Black Mask Studios, $6.99
– Jason Wilkins
Mickey and Donald Christmas Parade #2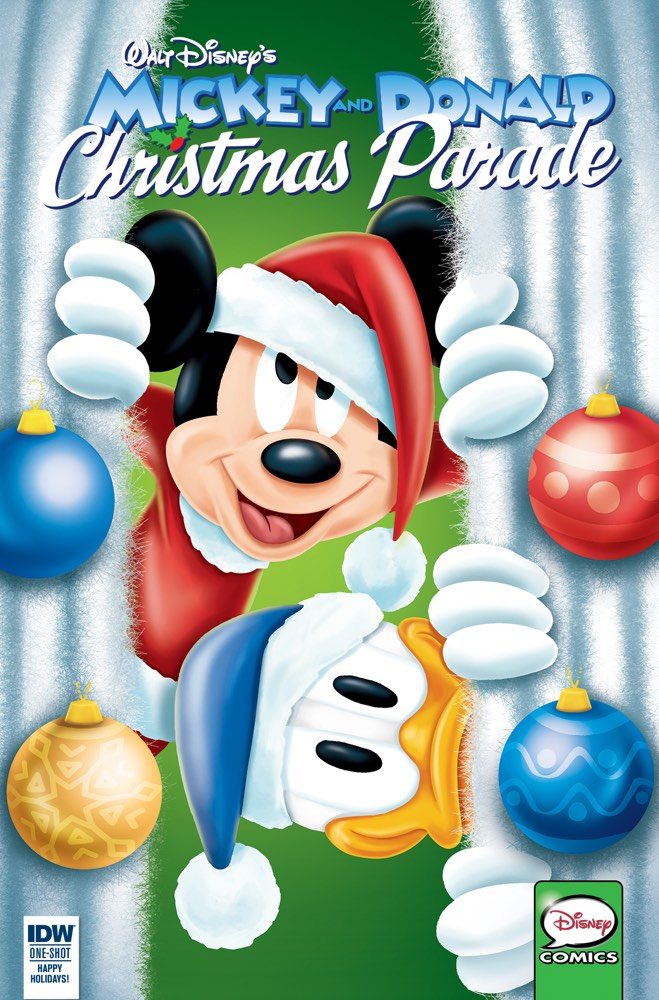 Since taking over the publication of Disney's comic line in July 2015, IDW has made a concerted effort to carry on the titles with the same sense of child-like exuberance and high production values as when those titles ruled the shelves in the 1940s and '50s. And the company is succeeding—the quality of the art effortlessly transports you into the wonderful world of Disney, and the entertaining storytelling includes modern vernacular and implements (i.e. cell phones and computers) that make the world relatable to today's tech-forward children.
IDW is also carrying on the fine tradition of Disney comics celebrating holidays like Halloween and Christmas. In the late 1940s, Dell produced the first series of Walt Disney's Christmas Parade, a holiday favorite that the publisher would continue with great success through the 1950s. Last year, IDW debuted Mickey and Donald Christmas Parade #1, and I was pleased to see that the title is returning this week for a second installment.
In Mickey and Donald Christmas Parade #2, Christmas doesn't exist—and hasn't for 60 years. It's up to Mickey Mouse and Donald Duck to take a journey through time full of wacky wormholes and kleptomaniac robot-Santas that pits our intrepid heroes against their most fiendish archenemy, the Phantom Blot! It's an all-ages book that kids will love and adults will enjoy, too.
It's the perfect time of the year to get comics into the hands of children who may not have ever read a comic book before. Chances are good that you'll be heading to gatherings this holiday season where the kids are "bored" in no time at all. In addition to bringing a side dish or hostess gift, take a copy of issue #2 for the kids at the gathering. If they've seen comics before, they've probably never seen one devoted to Christmas. Better yet, most of us are probably donating toys to churches or charities that gather and distribute them to less fortunate kids. Consider including this book with your donations—you could inspire a love of reading and of comics this year.
Byron Erickson (W), Massimo Fecchi (A), Ulrich Schroeder (Cover) • IDW Publishing, $5.99
– Karen O'Brien
Rockstars #1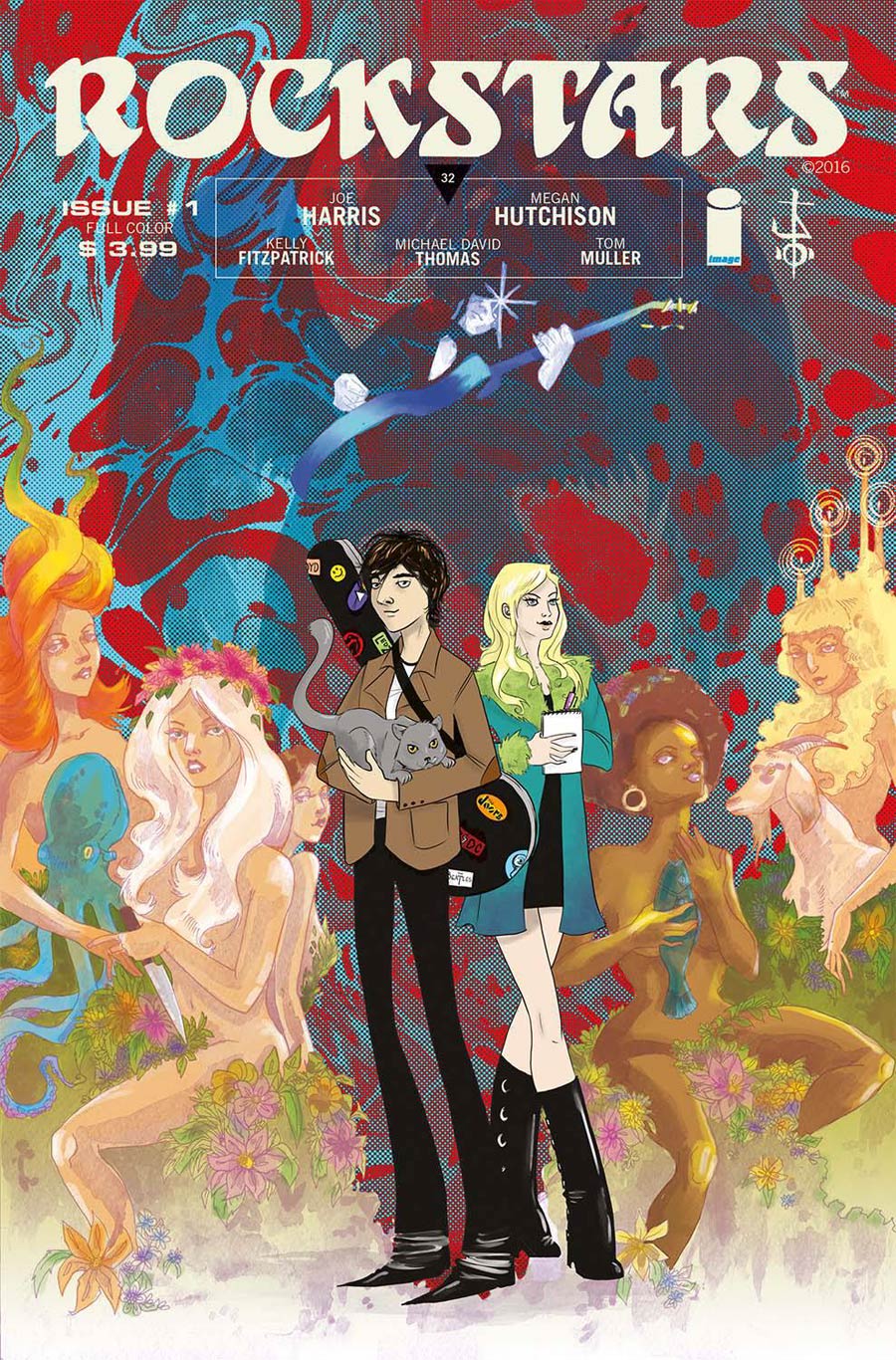 Rock N' Roll has always had its share of conspiracies from hidden messages to death hoaxes. For many bands, this is part or their allure. And fans love the challenge of trying to decipher this stuff. It's all just harmless fun, right?
But when a pattern of unsolved "groupie" murders from the 1970s resumes in present-day Los Angeles, nobody makes the connection except Jackie Mayer, a rock nerd with a strange connection to music's urban legends and lost history. Together with muckraking music writer Dorothy Buell, they soon uncover a vast conspiracy involving a legendary band, demonic possession, and sacrifices to the dark gods of rock.
The first story act "Nativity in Blacklight" starts here!
Joe Harris (W), Megan Hutchison (A) • Image Comics, $3.99
– Tyler Chin-Tanner

We Told You So: Comics as Art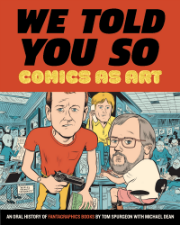 Fantagraphics are nominated in the Best Publisher category once again in this year's Broken Frontier Awards and deservedly so for another highly impressive year of comics output. The story of this highly influential and vitally important outfit stretches back to the mid-1970s and a time when comics as a form had little of the championing from the wider world of the arts that it has today.
Tracing the role of the publisher in the evolution of how the medium has come to be perceived, Tom Spurgeon and Michael Dean look back on 40 years of Fantagraphics through the stories of those who were there at the time. There are few players as crucial in modern indie comics as Fantagraphics and their place in the history of the scene is undeniable. Whether you're a long-time reader or a newer fan of their back catalogue then We Told You So looks to be an absolutely essential purchase this month.
Tom Spurgeon and Michael Dean • Fantagraphics, $49.99
– Andy Oliver