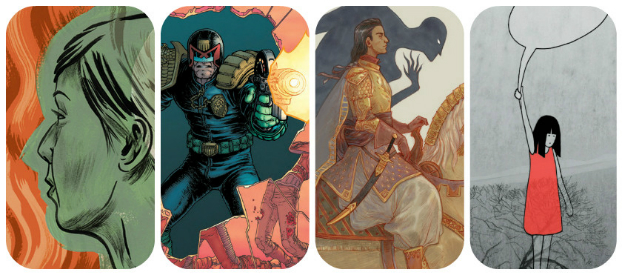 It's nearly Wednesday, and you know what that means: a fresh load of comics and graphic novels! With so many publications hitting your local comics store or digital storefront, the BF staff is here to lead you through the woods with our weekly staff picks. Satisfaction guaranteed!
Comic of the Week
Becoming Unbecoming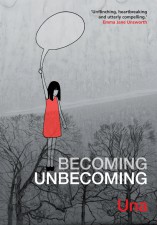 Combining autobiography and social commentary, Una's Becoming Unbecoming is the latest graphic novel release from Myriad Editions, the Brighton-based publisher whose ever thought-provoking and challenging output continues to underline the unique possibilities of comics as a narrative form.
Set in the 1970s, in the period when police incompetence was ensuring that the serial killer known as the Yorkshire Ripper was free to commit his crimes, Becoming Unbecoming is a powerful examination of male violence told from both a national perspective and from the very personal experience of the 12-year-old Una.
Make no mistake, this is one of the most important comics works of 2015. Pick it up this week and discover just why I'm quoted on the book's back cover describing it in the following terms, "Delicate in construction yet uncompromising in message, Becoming Unbecoming is an astonishing testament to the potency of visual metaphor."
Una (W/A) • Myriad Editions, £14.99
– Andy Oliver 
From Under Mountains #1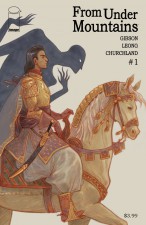 This week Image releases a new creator-owned high fantasy series, plunging a trio of unlikely heroes into the middle of a power struggle that could shatter the fragile peace of their isolated nation. Critically acclaimed creator Marian Churchland (Prophet, Beast) teams up with new writer (and high-school buddy) Claire Gibson for an epic tale of political intrigue, goblins, and witches.
In collaboration with artist Sloane Leong, the writing team constructs a wonderful secondary world inspired by the rich culture and beliefs of the Indian subcontinent. Lush illustrations and slick visual storytelling transport the reader into a refreshing fantasy realm as complex and rewarding as any classic Tolkien-esque setting.
A fresh, original take on a genre in desperate need of new voices, From Under Mountains is graphic epic fantasy at its best: immersive, fearless, and socially resonant.
Marian Churchland and Claire Gibson (W), Sloane Leong (A) • Image Comics, $2.99.
– Jason Wilkins
Long Red Hair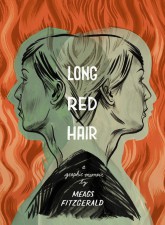 Meags Fitzgerald landed a bit of a sleeper hit last year with Photobooth: A Biography, taking what might have sounded like slightly unpromising material – the history of the rapidly disappearing chemical photobooth – and spinning it into a deeply engaging personal response, tackling themes of history, technology, memoir, the passion of collecting and the passing of time.
For Long Red Hair, her follow-up book from Conundrum Press, Fitzgerald delves deeper into autobiography, revisiting an upbringing full of sleepovers, amateur fortune-telling and scary movies.
Using a blend of confident, accessible drawing and a lovely duotone colour scheme, Fitzgerald takes the reader on a bruising trip through the strangeness and awkwardness of childhood when you suspect you're not like your friends.
Meags Fitzgerald (W/A) • Conundrum Press, $17
– Tom Murphy
2000 AD #1950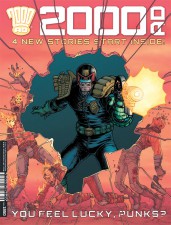 Despite the intimidating numerals in the title, this issue of the venerable UK anthology series is new-reader-friendly, with the launch of four brand-new stories. That means if you've always wanted to check out the magazine that helped to launch launched talents like Alan Moore, Neil Gaiman, and Grant Morrison, now's your chance.
Of course, there's a new chapter in the lengthy tale of everyone's favorite helmeted law enforcer, Judge Dredd (penned by creator John Wagner with art by Colin MacNeil). Then Pat Mills and Leigh Gallagher contribute a black-and-white tale of supernatural horror in 17th-century London in the latest installment of Defoe.
Next up is the return of Brass Sun, the  ongoing "clockpunk" saga by writer Ian Edginton and Broken Frontier Anthology contributor INJ Culbard. Last but not least, this prog features the first Bad Company story in over ten years. Dedicated to the late original artist Brett Ewins, the strip features writing by creator Peter Milligan and art from Brett's friends and collaborators Rufus Dayglo and Jim McCarthy. Don't be afraid to dip your toe into this pool of sci-fi madness this Wednesday—we promise, the water's fine.
Ian Edginton, Peter Milligan, Pat Mills & John Wagner (W), INJ Culbard, Rufus Dayglo, Leigh Gallagher & Colin MacNeil (A) • Rebellion/2000AD 
– Paul Mirek
Southern Bastards Book 1 HC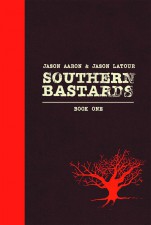 Having already won Harvey and Broken Frontier awards, one of the most lauded new series of recent times has its first two story arcs (issues #1 -8) collected in this premiere hardcover edition.
The creative team of Jason Aaron (Scalped, Star Wars) and Jason Latour (Spider-Gwen, Loose Ends) have really hit their groove as they call upon their roots to give us a no-holds-barred look at life in the deep south, pulling back the curtain on the dark and seedy history of Craw County and its most famous and feared resident, the high-school football coach turned backwoods crime lord, Euless Boss.
There's no clear protagonist or antagonist in this southern-fried crime series, as we witness the reluctant return of old man Earl Tubb, journey back to see how Coach Boss rose to power, and are introduced to Earl's daughter, Roberta Tubb, a US soldier who's role in all this is only coming into focus in the most recent issues.
Don't miss your chance to see what all the fuss is about.
Jason Aaron (W), Jason Latour (A) • Image Comics, $29.99

Tyler Chin-Tanner
The Sandman: Overture #6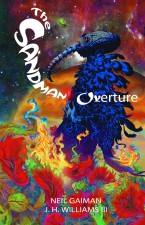 It's taken nearly two years from beginning to end, but the sixth and final issue of The Sandman: Overture hits the shelves this week. Like most of you, I've been re-reading issues 1 through 5 to get ready for the end, and I have concluded that I have absolutely no idea how Neil Gaiman is going to wrap up this gorgeous prequel series. However, I do know that after I get through issue #6, I'll probably pull Preludes and Nocturnes off the shelf and pour through it.
Artist J.H. Williams III and colorist Dave Stewart have done a mind-blowing job on the artwork for the series and have created worlds beyond understanding—literally. And I'd expect nothing less in issue #6, as the creative team has made a habit of pushing the boundaries of Morpheus's existence with imagery that amounts to delightful sensory overload.
New Sandman material doesn't come along every day, and this issue is an ending that's actually a beginning—how very Sandman.
Neil Gaiman (W), J.H. Williams III (A) • Vertigo Comics, $3.99

– Karen O'Brien