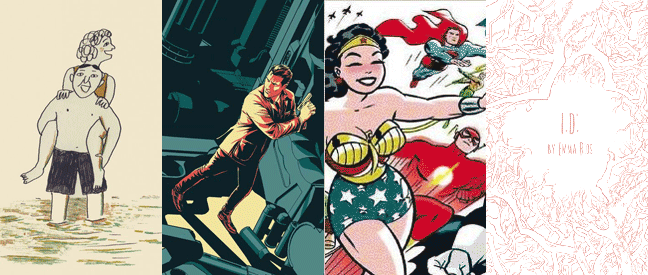 It's Wednesday, and you know what that means: a fresh load of comics and graphic novels! With so many publications hitting your local comics store or digital storefront, the BF staff is here to lead you through the woods with our weekly staff picks. Satisfaction guaranteed!
Comic of the Week
Stan and Nan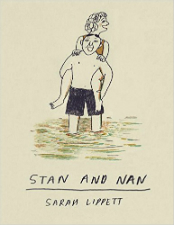 Sarah Lippett's debut graphic novel from Jonathan Cape is a longer-form graphic memoir with touching origins. Inspired by handwritten correspondence between herself and her grandmother in 2011, it tells the story of Stan – the grandfather Lippett never knew except through the works of art he left behind – and her much-loved Nan.
The book traces the backgrounds of both of Lippett's grandparents, but it's far more than a simple reflective slice-of-life offering. It's also a graphic novel that speaks to us about the bonds of family and the importance of the lives that shape our own.
A beautifully thoughtful piece of storytelling brought to life with a distinctive visual honesty, this is a fine addition to the Cape comics library and one that marks the emergence of a most promising new voice to watch out for on the UK scene.
Sarah Lippett (W/A) • Jonathan Cape, £14.99
– Andy Oliver
James Bond Vol. 1: VARGR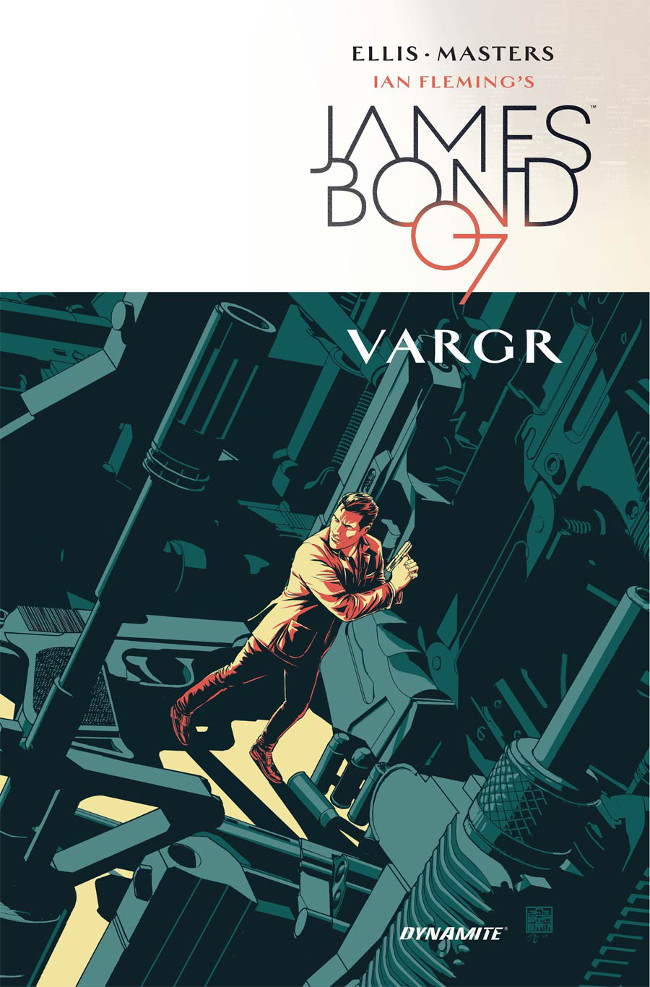 The introductory arc of Dynamite's James Bond title has everything you've come to expect from a Warren Ellis comic: tormented characters, epic set-pieces, and bad (seriously evil) science. Of course, all of these are hallmarks of Ian Fleming's famous franchise as well – yet that's just one of the reasons that this deserves recognition as an example of a licensed title done right.
Ellis and artist Jason Masters deliver a Bond untethered from any single actor's performance, but respectful of the character's iconic lineage. This is a Bond that's brutal, unforgiving, and ever-so-slightly sociopathic.
The talented Masters is an excellent fit for the character, ably portraying Bond's combination of devilish cunning and two-fisted stubborness. Good thing, too: the spy will need all of the tools at his disposal to confront a bleeding-edge drug-running operation that proves to be harboring even darker secrets.
Warren Ellis (W), Jason Masters (A) • Dynamite Entertainment, $19.99
– Paul Mirek
Lucas Stand #1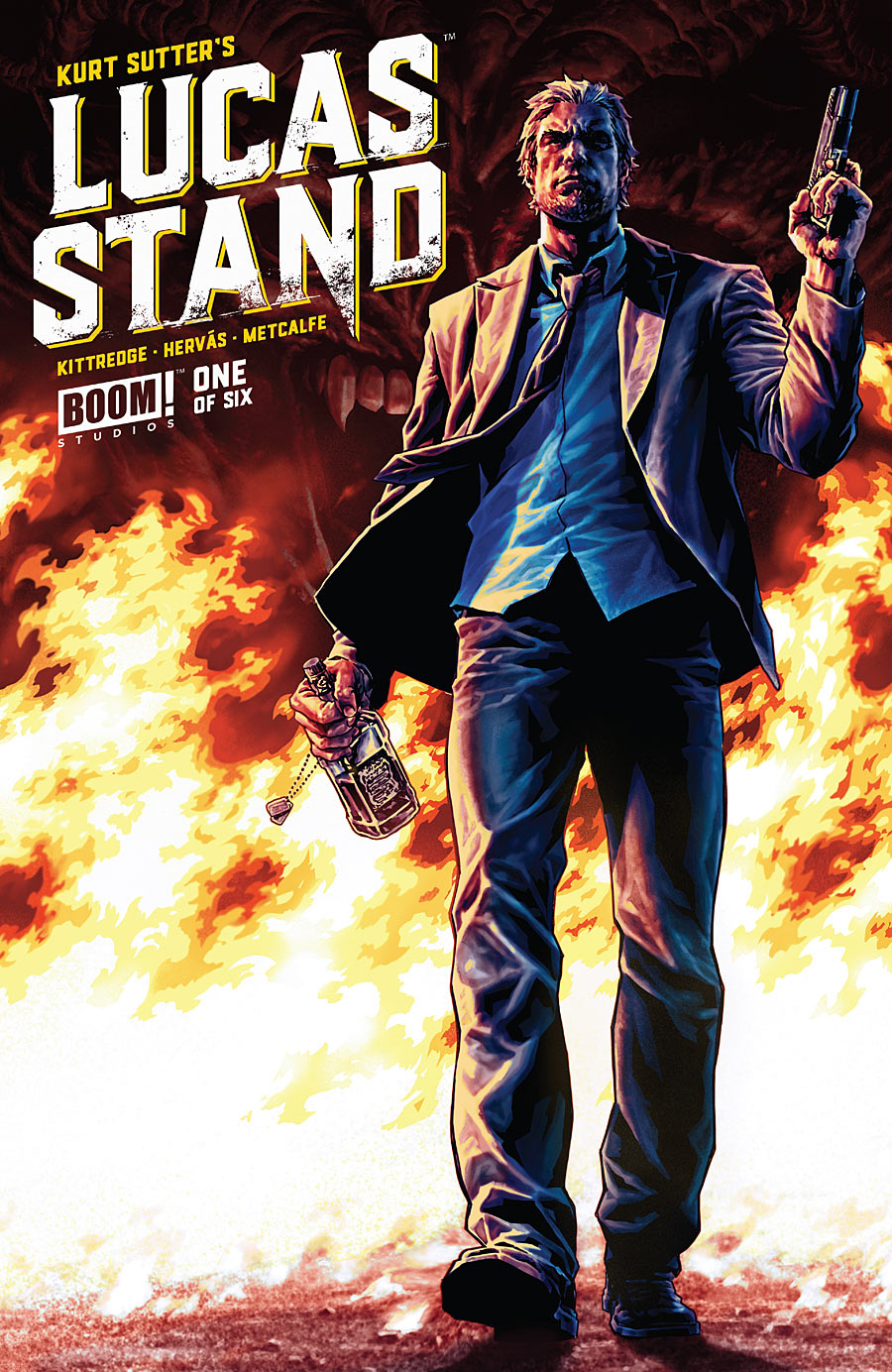 Lucas Stand is the first comic series from Kurt Sutter, the creative force behind the FX television show Sons of Anarchy. Fans of Jax Teller will enjoy anti-hero Lucas Stand, a military veteran incapable of reintegrating into polite society who has severed ties with the people he loves.
After a series of bad behavior, Lucas is offered an opportunity to make good: demons are escaping from Hell and Lucifer enlists Lucas to send them back. The catch is that the demons escape into different time periods, and Lucas has to learn to fit in with the past and the present in order to get the job done. But can he get his act together enough to make this work?
The series has the mission of Wynonna Earp and the time travel of Twelve Monkeys, but lacks the supernatural abilities of Constantine, so it should be interesting to see how Lucas will send the escaped demons back to Hell and how long he will be in Lucifer's service.
Kurt Sutter, Caitlin Kittredge (W), Jesus Hervas (A) • BOOM! Studios, $3.99
– Karen O'Brien
DC: The New Frontier TPB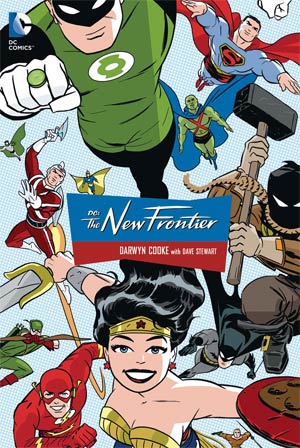 In his all-too-brief time working in comics, Darwyn Cooke's imagination and purity of vision touched multitudes of fans and critics with a boldness and flair for the dramatic rarely matched in the medium. Although a technically brilliant visual storyteller, his real strength as a creator was his ability to distill his subjects' core traits into a startlingly potent elixir, revealing new depths and facets with a few brushstrokes.
The New Frontier represents what is arguably Cooke's most accomplished work, in terms of scope and complexity. Many consider it to be one of the greatest superhero stories ever told. Set during the height of the Cold War, nationwide paranoia grips America and masked heroes are outlawed, just when the country needs them most.
On one level, Cooke's epic tale of the emerging Silver Age is a direct response to modern interpretations of costumed heroes as troubled vigilantes who often have more in common with the villains they fight than the people they are supposed to protect. On another, it's a damn fine rip-roaring ride, brimming over with loads of mystery, action, and adventure.
An instant classic that continues to inspire today, this new collection also includes the one-shot Justice League: The New Frontier Special #1.
Darwyn Cooke (W), Darwyn Cooke & Various (A) • DC Comics, $34.99
– Jason Wilkins
ID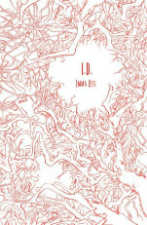 When the oversized anthology Island launched last year, you might have expected some characteristically free-ranging and jazzy work from co-creator Brandon Graham and his crew of regular collaborators.
However, what you might not have expected was a tight near-future tale of perception and identity by his joint editor Emma Ríos (Pretty Deadly, Mirror), who demonstrated an aptitude for writing to match her already renowned artistic flair.
Set against a simmering background of political unrest, the tale looks at issues of perception and identity through three characters who are unhappy with their physicality and are considering "body transplants" to solve their problems.
Presented in a vibrant – even slightly alarming – shade of red, it's a neat and economic bit of hard-edged sci-fi, with subtle characterisation, engaging ideas and an artistic display that shows Emma Ríos to be as comfortable in the modern metropolis as the bleak mythic landscapes of Pretty Deadly.
Emma Ríos (W/A) • Image Comics, $9.99
– Tom Murphy