Just when it was beginning to look like DC Thomson's Heritage Comics series of archival digital reprints was veering into Commando-only content they send an announcement that will no doubt delight fans of classic British Comics. Debuting later this week via Kindle and the ruins of ComiXology is the latest Heritage special – Star Love Stories Volume 1. More details in the press release below, alongside the latest Commando Presents contents.
HERITAGE COMICS PRESENTS… STAR LOVE STORIES VOLUME ONE: TREACHEROUS HEARTS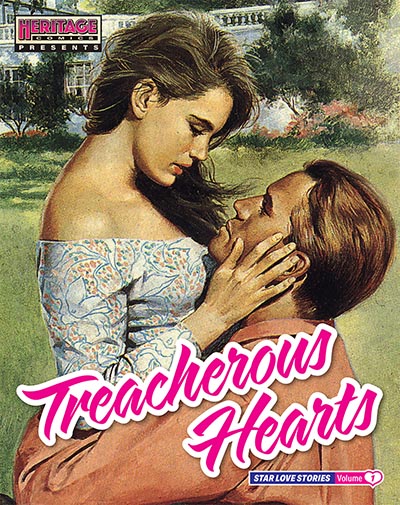 From the 1960s until the 1990s, Star Love Stories entertained eager readers with book-length romantic dramas in comic strip form. Delving into these timeless tales — like revisiting long-lost love letters from the past — we bring you a classic STAR selection available digitally on Kindle and comiXology from Wednesday 1st March.
In this volume, intrigue, treachery, mystery, and cold-blooded revenge add a dash of spice to Star's usual blend of passion, heartbreak and romance…
NO MORE THE FOOL
Kelly Mason has big dreams of the big break that will take her to the top in the glamour game. But sometimes a dream come true can become a nightmare in the making!
TREACHEROUS HEART
Alison King had the cunning and determination to get ahead in modelling… whatever the cost! But maybe the cost of her success is a price too high to pay!
TILL DEATH DO US PART
When Julie Denton met wealthy David Stockland, she couldn't have guessed that their whirlwind romance would quickly lead to the altar… and then to the graveside!
MISTRESS OF JARMYLE
1815, Somerset… The beautiful Caroline Bennet has eyes only for Jarmyle Hall, her family home until it was lost to the man who shot her father dead in a duel.
COMMANDO PRESENTS… WAR AT SEA VOLUME ONE: SPITFIRES OF THE SEA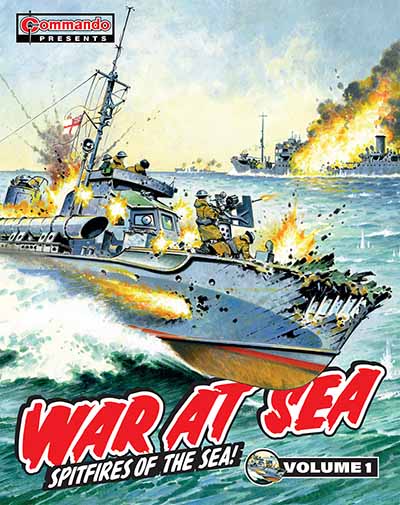 Commando Presents… War At Sea Volume One: Spitfires of the Sea — available digitally on Kindle and comiXology from Wednesday 1st March.
For this anthology, we've sailed over the oceans of comics to bring you some of the best nautical Commandos on the seven seas! This volume is dedicated to Motor Torpedo Boats — the little but vital ships of the Royal Navy during World War Two.
Fast, sleek, agile — the Spitfires of the Sea— Motor Torpedo Boats were able to race into battle gun's blazing — taking on the enemy with their torpedoes, deck guns, and sheer speed! These were called the little ships of the Senior Service, and their crews were renowned for their bravery and grit in the face of the enemy.
This special edition collects four of the best Commando comics featuring the toy boats of the Royal Navy during WW2 in stunning black and white art. Collating classic Commandos #1080 'Full Speed East', #1517 'Rescue!', #1758 'Find Them, Sink Them!', and #5195 'Spitfires of the Sea', this volume is perfect for fans of British comics.
Also included in this digital edition is a cover gallery, featuring the original artwork for each issue.