Tragic and comical painted stories from the southwest of the capital of Europe where time stood still and Man still sloughs in the mud he has risen from.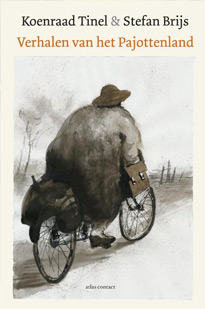 Southwest of the capital of Belgium, Brussels, lies potato country; a place that the modern world seems to have passed by: endless potato fields, never-ending sloping hills and small villages rife with a stubbornness and superstition as living leftovers of a bygone age. This is the setting of one of the must-read Dutch graphic novels of 2013: Stories From Potato Country.
These heartrending tales from the countryside comprise several vignettes based upon the stories of real life people as told to artist Koenraad Tinel. Kornil, Kamiel, Eddy, Madeleine, Domien and Victor have all lived through hardship and disillusionment and where some keep on struggling, others simply resign themselves to the life fate has dealt them. From a gardener who lost a leg in WWII, to a disillusioned father who sees his children endlessly quibble for their inheritance, to a mother gently sloping towards the light from the window after her thrombosis, just like the hills of the landscape, everyone has their own tale (though losing one or more legs seems an uncomfortable recurring thread).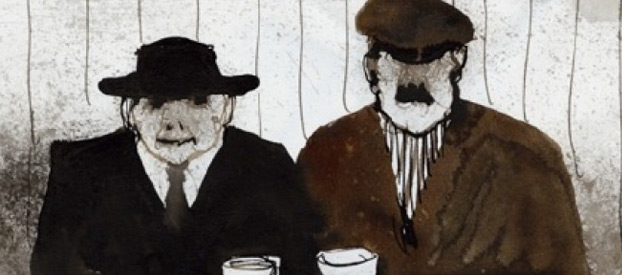 Stefan Brijs – already a celebrated writer in Belgium – translates these tales into easy to read prose. A smooth, almost spoken word performance where you can feel the dirt sliding through the paragraphs. No difficult or demanding sentences wrought with introspective navel gazing but a vivid language that tells us simply like it is.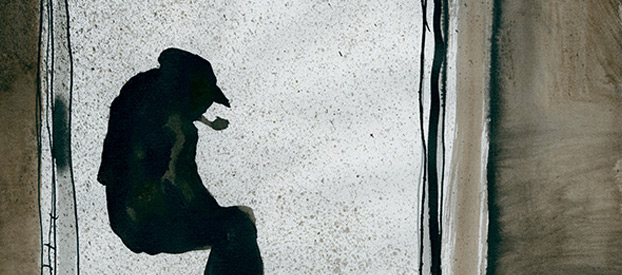 At first sight, the paintings of Koenraad Tinel merely serve to illustrate the text, a feeling seemingly further imposed by placing the text either below the painting or on the opposite page. However when reading Stories From Potato Country, it becomes clear that Tinel's dirty and monochrome brushwork actually enforces the spare text. Where the broad context for the text leaves the frame of the viewer, Tinel steps in and adds another layer to these human stories. He provides the visual grounding of the stories, expanding upon the primary feelings the stories generate by focusing in on the details: a countryside, an engraved bracelet, a shadowy outline of a bull or an old farmer at an abandoned bus stop. They are put on paper in an almost mythical manner of a life lost to time in an area discarded by modern life. And on top of that, they are all beautiful paintings in their own right.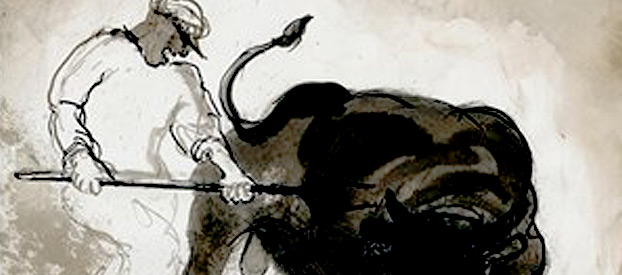 Stefan Brijs and Koenraad Tinel have created a living memory in Stories From Potato Country that encapsulates the reader and throws him into the lives of their subjects in a gentle, rough or cruel manner. The engaging combination of text and visuals produce an alchemical combination that elevates the subject matter into a mythical representation of our own indomitable spirit to live even if life is rife with hardship and Man is made to dig in the dirt. Highly recommended.
Stories From Potato Country by  Stefan Brijs and Koenraad Tinel is published by Atlas Contact. It is a full colour hardcover counting 400 pages and retails for €45.