The Diary of Anna Tank is not a nice story, but it is an extremely powerful story and one that speaks with a rare authenticity and straightforwardness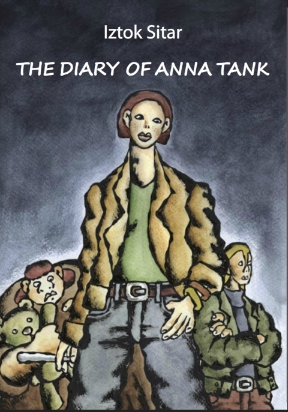 The Diary of Anna Tank is a graphic novel harshly grounded in reality. Brutal, raw, unflinching and alarmingly matter-of-fact, it is both a social commentary on a damaging drug culture, and exploration of the pathology of drug addiction; the story of one girl's coming-of-age journey through alienation to rebellion and finally cynicism and addiction. Warning: If you're looking for a happy ending… look elsewhere.
Recently translated into English from Serbian, Slovenian comic artist Iztok Sitar's The Diary of Anna Tank tells the story of its protagonist Anna from infancy though to adolescence, and from innocence to addiction. It is a story of firsts – first kiss, first sex, first love, first joint, first trip – going right from Anna's first school-yard romance to her rose-tinted relationship with junkie May. Things may get better before they get worse, but Anna soon finds herself in far deeper and more dangerous water than she ever intended.
Don't think however, that this graphic novel is just a cautionary drugs tale. The first half of the graphic novel – the build-up – and its development of Anna as a frustrated rebellious child, uncomfortable with her family and desperate to explore the world in a wider more adult way, is really the more compelling and subtle area of the story. Mainly because it's so easily identifiable. When growing up, who hasn't felt out of touch with their family members and eager to reach the fated realms of maturity with everything it promises?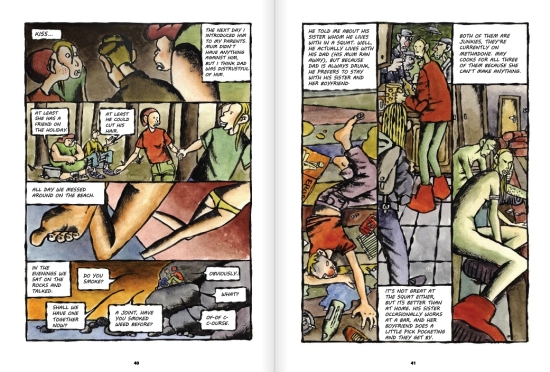 There's a raw texture and a sense of hurried improvisation to the rough, casual thick lines of Sitar's artwork that matches the gritty, messy subject matter of the graphic novel. The panels are rich in colour but at the same time, the colours themselves are muddied and muted, details often left out. This, and the semi-caricature like nature of the characters faces, combined with the blunt honesty of the stories portrayed, creates a somewhat bizarre odd, off-kilter realism – intertwining the eyebrow-raisingly absurd with the sorrowful and tragic.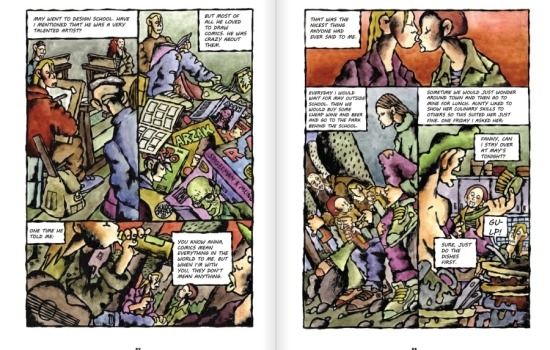 Despite being named the Diary, the text of Anna Tank feels more like (as Anna herself states in the book's epilogue) a "confession". Albeit a confession without much in the way of repentance. One of the most striking features of the narrative is the contrast between Anna's extremely vivid emotional reactions within the story and artwork, and the apparent apathy of her narration. She does most things out of curiosity, or a self-induced state of bravado, and though ultimately her path ends in disaster, she comes out of it with the same detached indifference with which she began.
The Diary of Anna Tank is not a nice story, but it is an extremely powerful story and one that speaks with a rare authenticity and straightforwardness. Similarly, Anna may not be an altogether nice character, but she is someone who can be indentified with and understood – and that is much more important.
Iztok Sitar (W/A) • Modesty Comics, £5.50 (E-book), January 2014
For more on Modesty Comics visit their site here. The Diary of Anna Tank is available as a PDF download here.