With pre-orders launched this week it's a most appropriate moment to return to the output of the multiple award-winning Black Josei Press and one of their newest projects, The Gift. For those who have yet to browse the publisher's back catalogue their ethos is one that focusses "on celebrating comics by and for people of color from marginalized genders and sexualities." You can investigate our coverage of their past titles here at Broken Frontier too, including Wash Day, The Saddest Angriest Black Girl in Town, An Ode to Keisha, and Arrive in My Hands.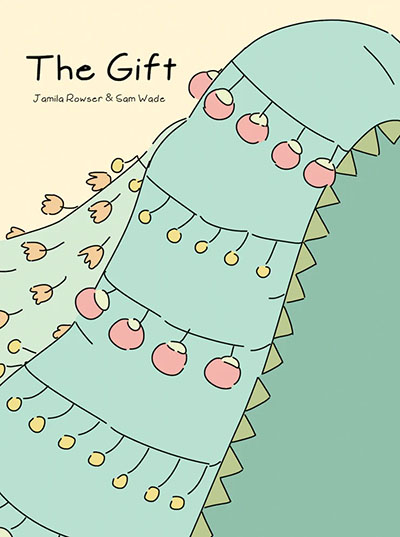 The Gift is a story that asks the reader to contemplate themes of ancestry and identity, and how the one impacts the other. Written by Black Josei Press founder Jamila Rowser, illustrated by Sam Wade, and edited by J.A. Micheline this comic takes an interesting dual approach to communicating its message: an immersive comics short that allows the reader to find their own truths in its pages, followed by background material that discuss its themes and meanings in greater depth, alongside process notes and behind-the-scene details.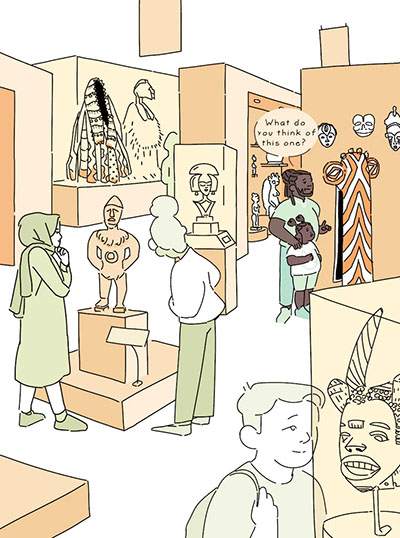 Herein we meet Kenya, an inquisitive 10-year-old, and her father as they explore a museum of African art. Looking at the exhibits leads to Kenya asking questions of her dad about their ancestry that he can't give definitive answers to. In an unexpected moment Kenya encounters a strangely ethereal visitor representing her heritage who takes her on a journey that will give her a new perspective on who she is.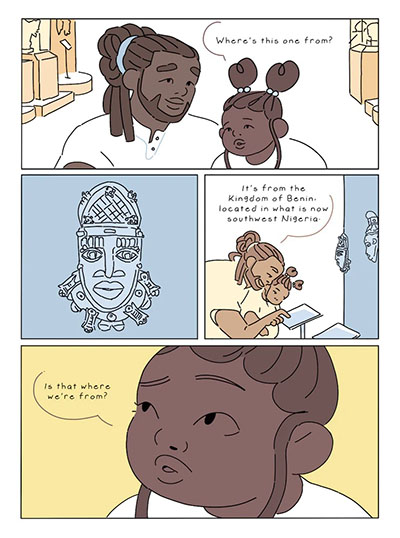 This is a story that it is impossible to discuss in great detail without giving far too much away but, suffice to say, the core message at its heart is beautifully communicated with a denouement that has a kind of breathless but positive poignancy to it. Rowser has an admirable line in powerful understatement that has run through much of her work that we've reviewed here at BF and that is very much on show in The Gift. The back matter gives further details on the aspects of African culture that the comic showcases, underlining the depth of research ibolved and Rowser's sensitivity and respect for the subject matter.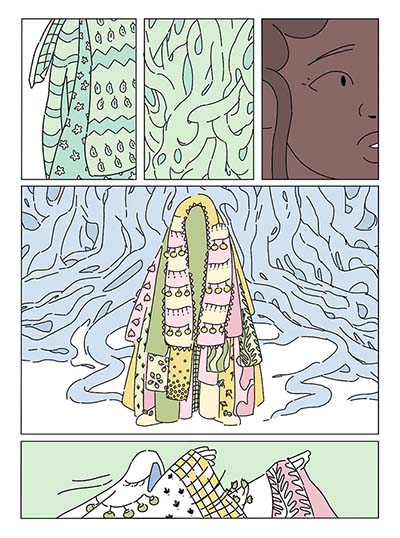 This is, I believe, my introduction to Sam Wade's art and its elegant minimalism and clean line is a perfect match for this narrative. Particularly in terms of the "silent storytelling" sequences that make up much of the comic where her flowing, animated visual storytelling captures Kenya's child's eye view of events with a considered authenticity. Wade's choice of colours manages the feat of feeling vibrant without being overwhelming, further adding to the mood of the piece.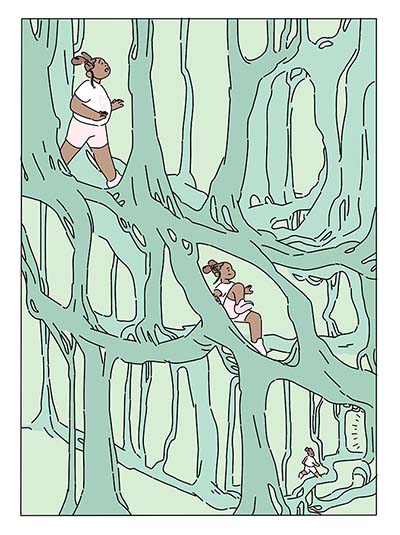 Comics reviewing and comics criticism are allied disciplines but they are not one and the same thing, and part of me fears I am doing The Gift a disservice by not going further into the key elements of the story. And yet I firmly believe that sometimes there are discoveries that are the readers to make for themselves, and by discussing them in reviews you may be undermining a creator's intentions. What I will say though is that The Gift is an insightful, thoughtful and unforgettable reflection on Black identity and heritage, and undoubtedly one of the finest constructed minicomics I've read in 2023.
Jamila Rowser (W), Sam Wade (A) • Black Josei Press, $18.00/$9.00 (print/digital)
Review by Andy Oliver