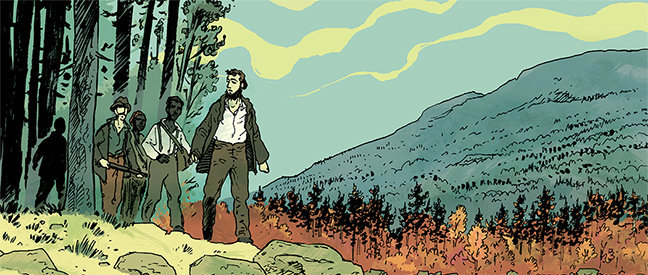 A succinct, unflinching survey of Henry David Thoreau's evolution into one of America's pre-eminent philosophers. A. Dan and Maximilien Le Roy prove the man behind the myth is much more than just the father of civil disobedience.
In the years since his death, Henry David Thoreau has come to symbolize many different things to many different people.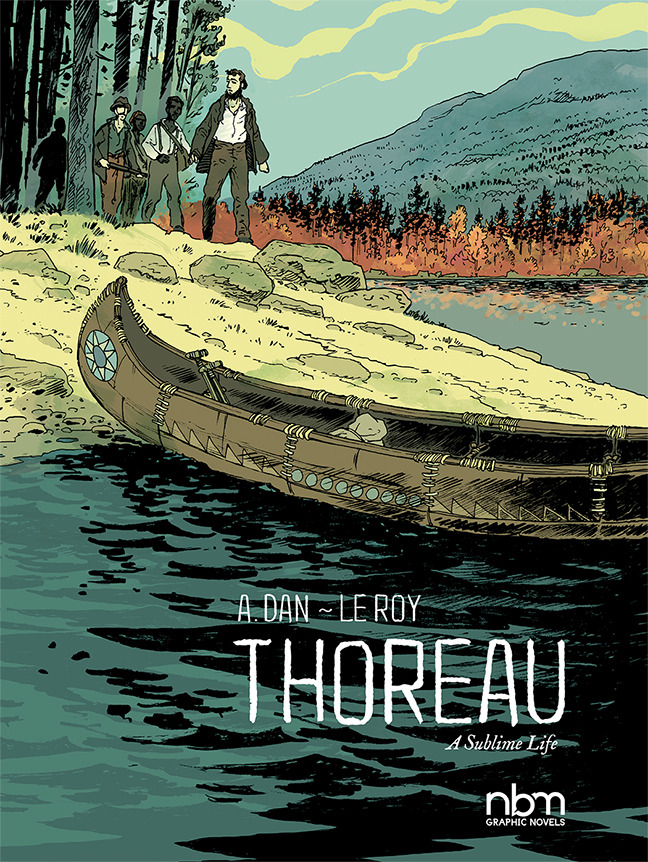 Writers draw inspiration from the poetic imagery he used to describe nature. Conservationists hold up his naturalist philosophy as a call to arms to preserve dwindling forests and marshlands. Anarchists hail him as the father of civil disobedience – a label, it is worth noting, he never used in his writing.
Truth be told, Thoreau was all of these things and none of them. His works remain timeless precisely because we take what we need from them based on our own experiences and agendas. This is the mark of all great works of literature and philosophy.
Perhaps most famous for Walden; or, Life in the Woods, Thoreau's thoughts on nature, community, and good government occupy so much of our spiritual real estate because they are universal in their appeal, simple in their inherent truths. We get Thoreau because he wasn't telling us anything we didn't already know. We love him for the way he told us.
Despite the remarkable poetry permeating his writings, Thoreau's common sense stance on everything from slavery to taxation continues to appeal to our modern sensibilities because they remain primary concerns in the present and for future generations.
The artistic team behind NBM Publishing's latest graphic biography, Thoreau: A Sublime Life, understand Thoreau's universal appeal on a visceral level, reminding us that he was much more than the wise man from the woods. Like most people, Thoreau grew and matured as a writer and philosopher, his comprehension of the issues of his day became more sophisticated and mature even if they became more strident and polarized.
Writer and colourist Maximilien Le Roy chooses his moments with insight and candor, a difficult task when dealing with someone of Thoreau's stature. As he notes in his introduction, the challenge Le Roy faced in his chronicle of Thoreau's life was not to get bogged down in how we consider him today.
Rather than rely on the labels of naturalist, activist, and writer, Le Roy considers Thoreau's life as a work in progress, constantly standing up for his beliefs but always with a mind to their appeal on a communal level. Where the book falls down a little, is in the graphic depiction of the man and his surroundings.
A. Dan's art feels a little stiff and flat throughout the book, a quality that pales in comparison to the actual lush, vibrant landscapes of rural Massachusetts. For his part, despite showing a remarkable restraint that allows the art to breathe without exposition, Le Roy's colours lack texture and depth even if his colour palette is appropriately vibrant.
Despite this, Thoreau: A Sublime Life is an illuminating, fast-paced overview of one of our most valued thinkers – a man of hidden depths and surprising vigour, who continues to have a guiding influence today as we strive mightily to find our places in an increasingly cynical and superficial world.
Maximilien Le Roy (W, C), A. Dan (A) • NBM Publishing, $19.99