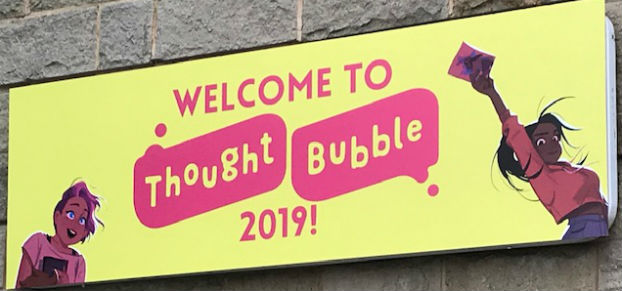 THOUGHT BUBBLE 2019!
Our final Thought Bubble post every year is the customary festival scrapbook round-up (from a very Broken Frontier perspective of course) and, with the festival's double move to an entirely new venue and back to its original November place on the calendar, it was a key year for this much-loved comics institution.
While many were pleased to see Thought Bubble reclaiming that traditional "end-of-year party" status in November (there was something quite tangible that was lost there in the two-year September move) the announcement earlier in the year that the festival would shift from the sprawling environs of Leeds to the smaller town location of Harrogate was, understandably, met with some trepidation.
We needn't have worried. While it was obviously a shame that a number of the satellite social events that were a big part of the Leeds set-up fell by the wayside, many of the exhibitors and attendees I chatted with spoke of the advantages of the event being under one roof in one manageable and accessible space. As ever, the curation was excellent. Everything from the abstract and experimental comics brilliance of Peony Gent and Gareth A Hopkins through to the big name Marvel, DC and Image guests was accommodated, ensuring whether you were a small press aficionado or a super-hero fan-person there was something for you in Harrogate. And panel programming was similarly broad, ranging from old favourite regulars to fascinating discussions on important questions of representation and craft.
What was undeniable at the end of the weekend was the enthusiasm that the attendees I spoke to had for this new-look Thought Bubble. As I've said before at BF, this is a weekend in the comics calendar that is as much about the people attending as their chosen art form and that sense of comics community was evident throughout. We're going to largely let the pictures below speak for themselves this year but on a more personal note, and on behalf of our Broken Frontier team, thank you for all the kind words we received in Harrogate for what we do on the site. We are more than a little overwhelmed and it's appreciated.
Most importantly, though, thank you to the Thought Bubble team and the hard-working redshirts for the success of the last two days. It was simply inspirational.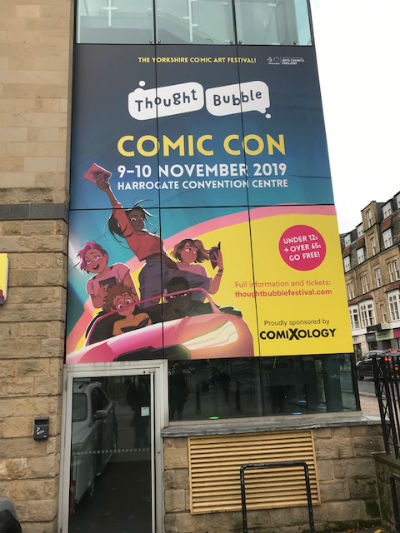 Welcome to Thought Bubble!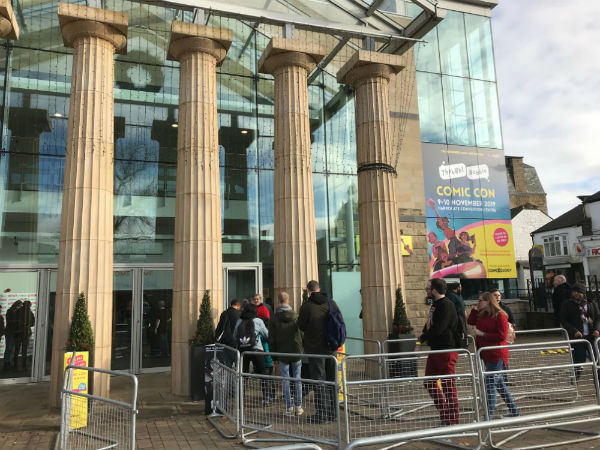 The new convention centre home in Harrogate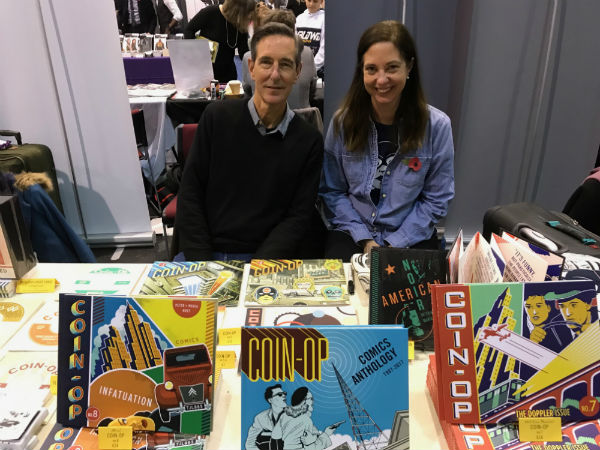 Coin-Op #8 was our 'Comic of the Festival' and creators Peter & Maria Hoey were over from the States for the weekend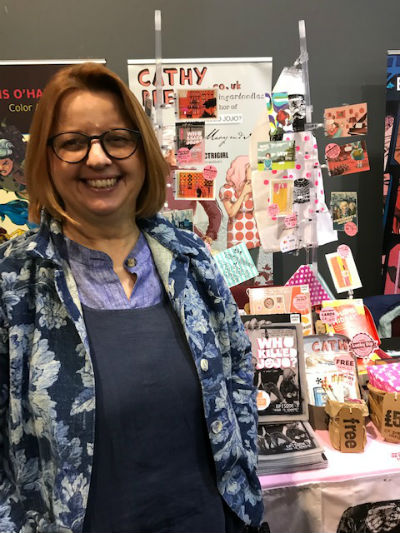 Who Killed JoJo? creator Cathy Brett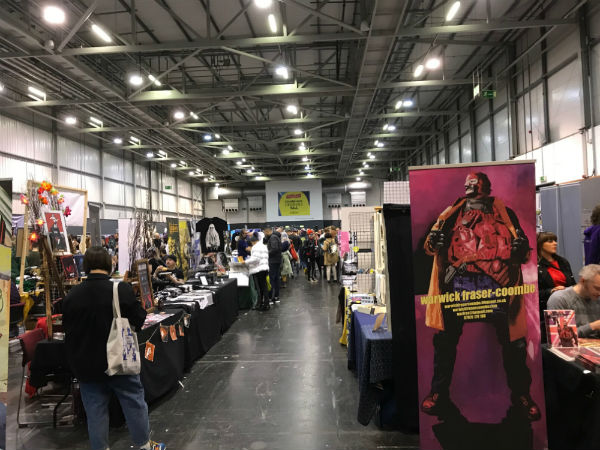 The ComiXology Originals Hall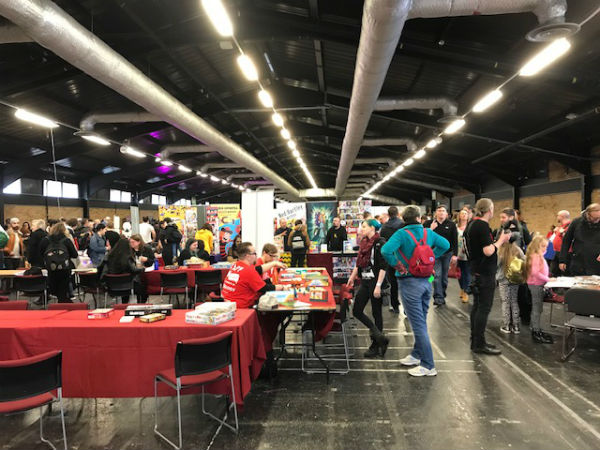 The Pride Hall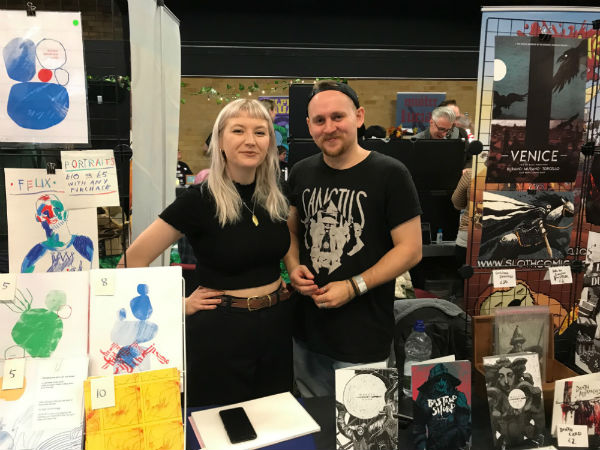 2017 BF 'Six to Watch' creator Peony Gent and tablemate Felix Miall…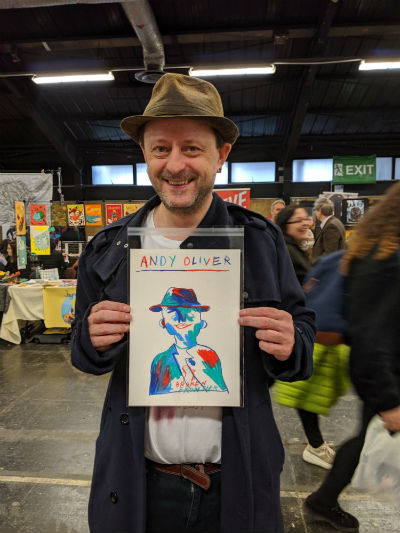 … and the portrait Peony did of BF Editor-in-Chief Andy Oliver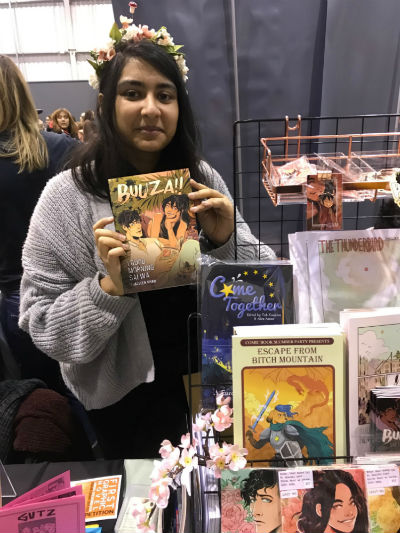 Shazleen Khan with copies of the excellent Buuza!!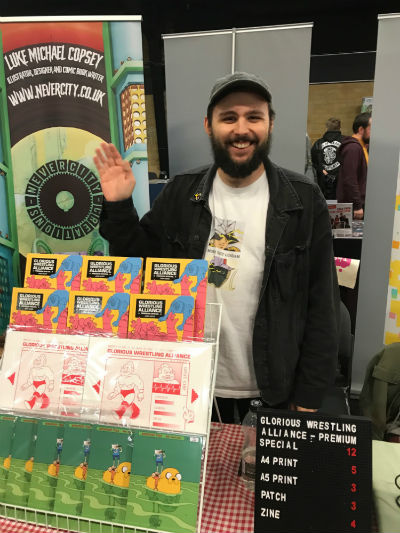 Josh Hicks was on hand with the handsome new Glorious Wrestling Alliance: Premium Edition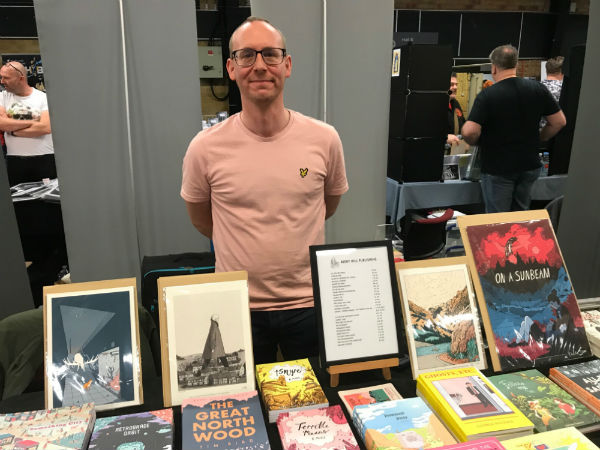 Having recently announced their 2020 schedule, Avery Hill Publishing were showcasing this year's books. Here's their Dave White in the Ask for Mercy hall.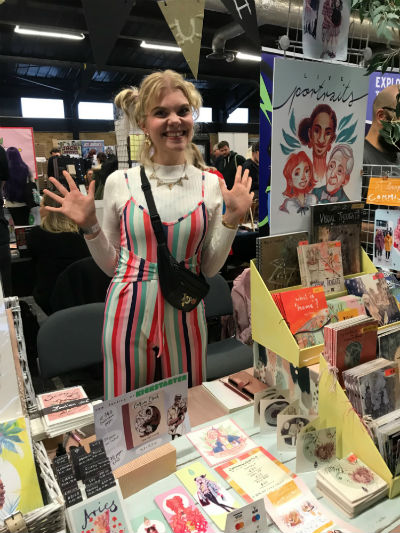 Another BF fave – 2017 Broken Frontier 'Six to Watch' artist Anja Uhren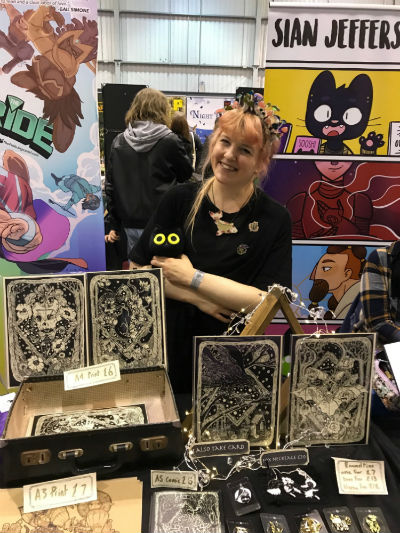 Also from our 2017 'Six to Watch' artists intake – here's Kate-mia White with her gorgeously intricate work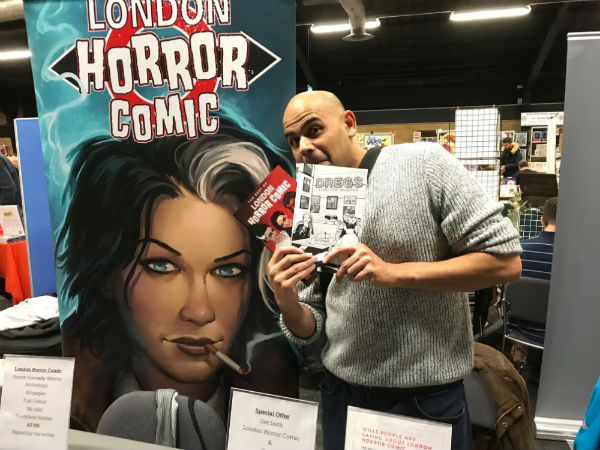 Old friend of the site John-Paul Kamath doing his thing with London Horror Comic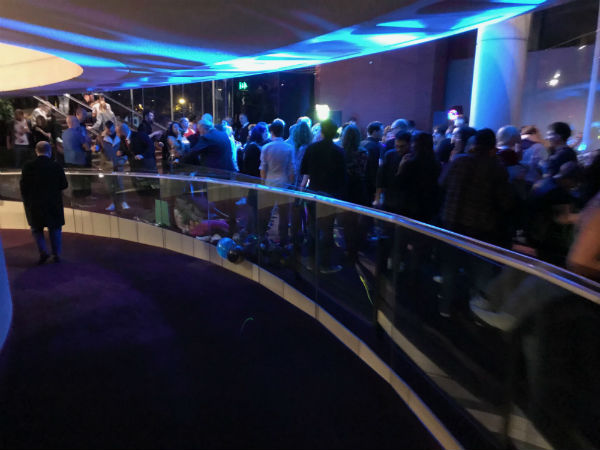 Hitting the dance floor at the mid-con party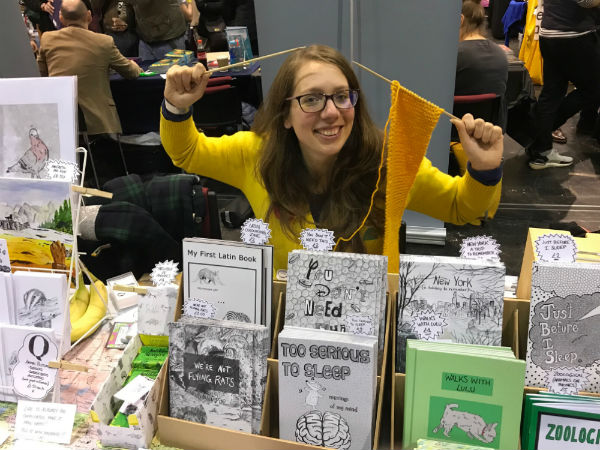 The irrepressible and legendary Elizabeth Querstret!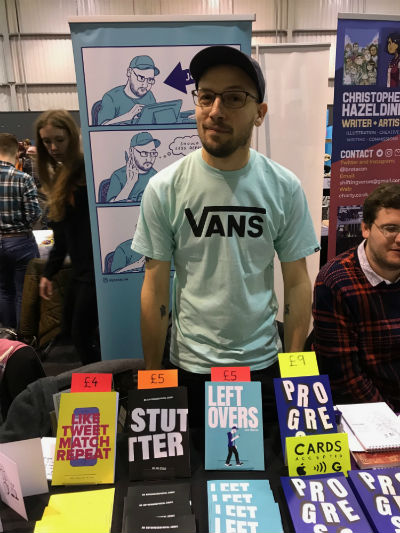 More Broken Frontier 'Six to watch' magic from Hackney Comic + Zine Fair organiser Joe Stone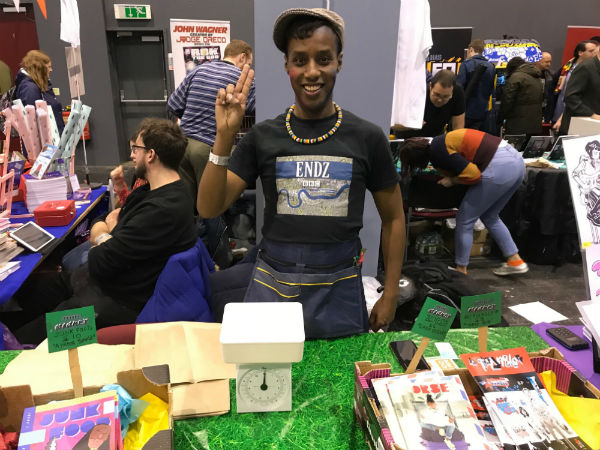 Ramzee brought a hint of performance art to his table with this splendid greengrocer-style set-up. The boxes were sourced from Berwick Street, home to Gosh! Comics, giving the whole display a suitably meta feel!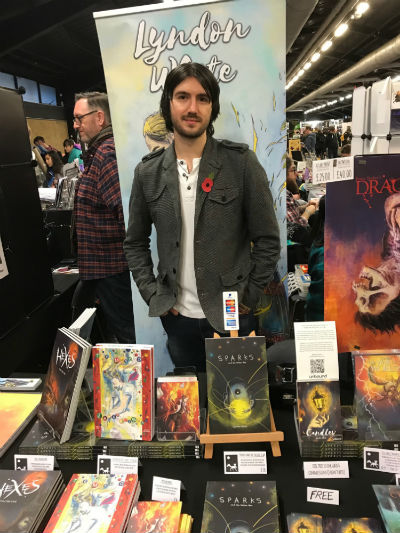 Lyndon White's work is simply stunning. You can help crowdfund his new book Candles on the Unbound site here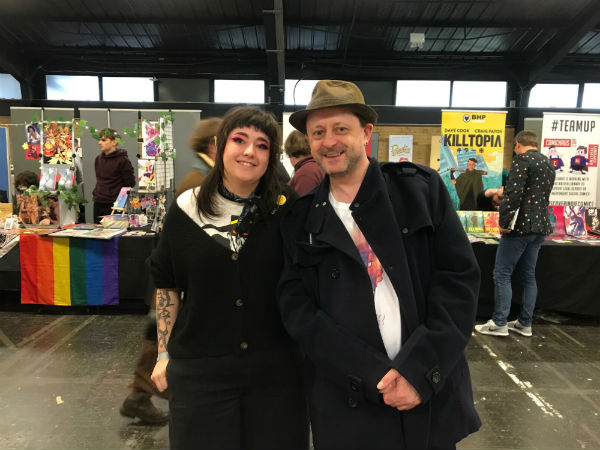 Abs Bailey has a new book coming from Avery Hill next year. The 2019 Broken Frontier 'Six to Watch' artist is pictured with BF's Andy Oliver.