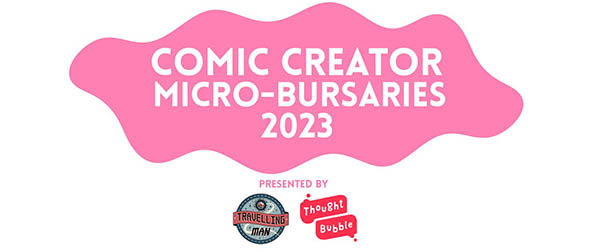 So here's some very welcome news in these grim times. Thought Bubble, in partnership with the Travelling Man chain of comics shops, will be providing three sets of micro-bursaries again this year. Five will be available in each of the following categories:



Successful applicants will receive a free table at Thought Bubble 2023, £200 in cash, and promotion from the Thought Bubble team on social media and on their website. The aim of the initiative is "to encourage and uplift creators in the UK who are under-represented in comics." Further details on applying, deadlines and eligibility can be found on the Thought Bubble site here.
Now, more than ever, marginalised voices need to be elevated in comics. This is exactly the kind of comics community work that is so vital right now so please share these opportunities far and wide on social media.