It's festival season again in the UK and here at Broken Frontier we're gearing up for the plethora of exciting new debut comics that entails. One of those is the new anthology comic from the feminist zine-making collective and distro One Beat Zines – run by Sarah Broadhurst and Julia Scheele – whose Sleater-Kinney tribute zine Not a New Wave I reviewed here at BF as part of our summer Safari Festival coverage.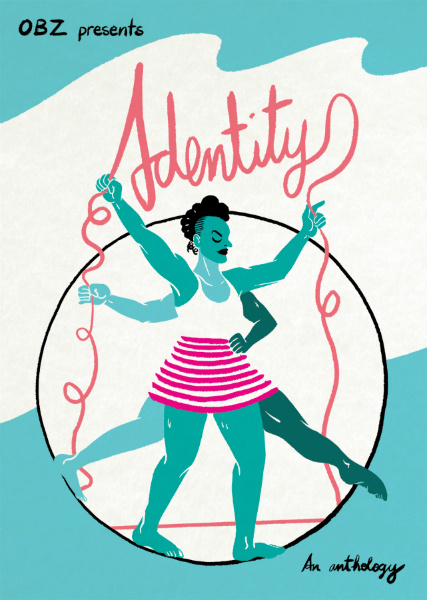 Their Thought Bubble launch is titled Identity (Julia Scheele's stunning cover can be seen above) and is described as "a book full of varied and diverse female voices writing and/or drawing about who they are, how they see themselves and how they feel placed in the world at large – featuring over 80 pages of personal essays, illustration, photography, comics, interviews, and collage work, printed on lovely recycled, uncoated textured paper."
Just take a look at the amazing line-up of contributors below including a whole host of creators who have been familiar faces in 'Small Pressganged' at Broken Frontier over the years. There's Jess Milton, one of my 'Six UK Small Press Creators to Watch in 2015', British Comic Awards-nominated EdieOP (Maleficium), Brigid Deacon (Coma Deep) whose work I have consistently been telling you to watch out for this year, Lizz Lunney (Street Dawgz, Take Away!), Sarah Burgess (The Summer of Blake Sinclair) and so many more to have featured in this column over the years including Amneet Johal, Eleni Kalorkoti, Hannah K. Chapman, Sally-Anne Hickman and more.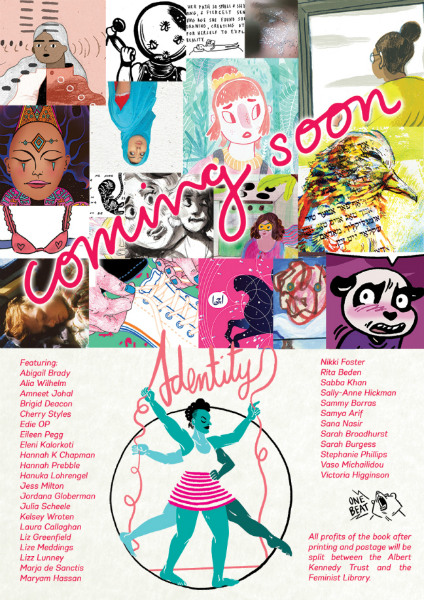 Over 30 contributors of that calibre producing 80 pages for just a tenner? I'd say that's a given for pre-order isn't it? And even better, all proceeds after printing and postage are taken into account will go to charity. The One Beat Zines team say "profits will be evenly split between The Albert Kennedy Trust, a charity that supports young LGBT 16-25 year olds who are made homeless or living in a hostile environment, and The Feminist Library in London, who are a registered charity run by volunteers since 1975 and are currently looking for a new home due to being priced out of Elephant & Castle."
Pre-orders will be mailed out in December and you can make sure you get hold of a copy by staking your claim at the One Beat Zines store here.