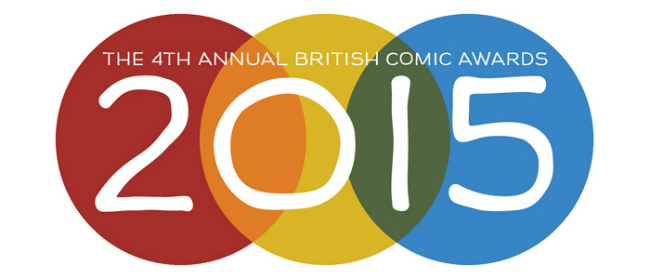 The call for entries will be opened later this week but the British Comic Awards – now in their fourth year of existence – have today announced 2015's BCA Committee. The committee's role is to shortlist the nominations, oversee the selection of the Hall of Fame recipient and the final judging panel, and to organise November's BCA ceremony at the Thought Bubble Festival.
Joining BCA founder and committee chair Adam Cadwell are the eight-strong committee with one name that will hopefully be familiar to regular Broken Frontier readers…
Camila Barboza – Mainstay of London's Orbital Comics shop and co-founder of the much-missed small press distro Impossible Books.
Clark Burscough – Assistant Director of the Thought Bubble festival.
Jamillah Knowles – Broadcaster, journalist, and producer/presenter of BBC Radio 5's Outriders.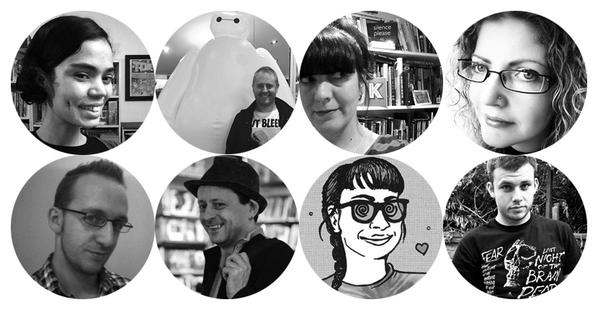 Maura McHugh – Among many other projects, the writer of award-nominated comic series Jennifer Wilde, co-writer with Kim Newman of Dark Horse's Witchfinder: The Mysteries of Unland, and contributor to the Womanthology comic book anthology from IDW. Maura is also the co-organiser of Laydeez Do Comics, Dublin.
Craig Neilson-Adams – Editor-in-Chief and Reviews Editor of the Big Comic Page.
Andy Oliver – Broken Frontier's very own Editor-in-Chief.
Jessica Penfold – Comics creator and self-publisher, and former owner of London comics and coffee shop Eggs Milk Butter.
Andy Waterfield – 'On Wednesdays We Wear Ink' columnist at the The Runout.
You can read full biographies for all the committee members at the British Comic Awards site here.