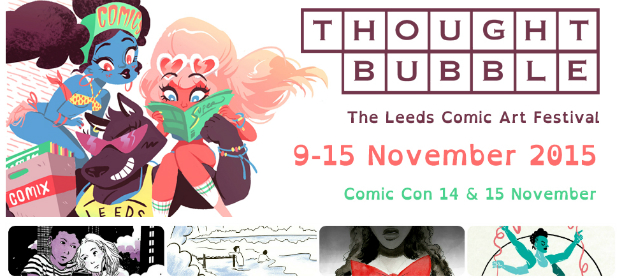 It's nearly Wednesday, and you know what that means: a fresh load of comics and graphic novels! With so many publications hitting your local comics store or digital storefront, the BF staff is here to lead you through the woods with our weekly staff picks. Satisfaction guaranteed!
This week we have a special bumper Thought Bubble edition of Staff Picks, giving you some ideas as to what you should be hunting down in Leeds over the coming weekend. Look out for "A Thought Bubble debut!" previews below.
Comic of the Week
Identity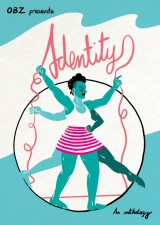 A Thought Bubble debut! More than 30 top female creators from across the comics and zine scenes come together to explore perceptions of self in this powerful new anthology from One Beat Zines. However you define it, Sarah Broadhurst and Julia Scheele's micropublisher/collective/distro has been doing some great work this year in pushing both established and newer female voices in the self-publishing world. Identity is the ultimate expression of their mission statement and explores perceptions of its titular theme from many perspectives, including culture, ethnicity, gender, location and sexuality.
With work from a number of favourite creators in our regular 'Small Pressganged' column – including Scheele herself, EdieOP, Jess Milton, Lizz Lunney, Brigid Deacon and Sarah Burgess – this was always going to be an anthology we were going to spotlight at BF. But it's also full of work from talented artists and writers who may be new to you, expressing their thoughts in comics form, graphic narratives and prose. Watch out, in particular, for thought-provoking comics by Sabba Khan and Amneet Johal.
Possibly your must-buy item at Thought Bubble, you can read a review of Identity here at Broken Frontier and pre-order it online here. Profits from the book will go to The Albert Kennedy Trust, a charity that supports young LGBT 16-25 year olds who are made homeless or living in a hostile environment, and The Feminist Library in London.
Anthology – Various creators • One Beat Zines, £10.00
Thought Bubble Anthology 2015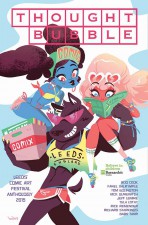 A Thought Bubble debut! As you probably know, Leeds' legendary comic arts festival kicked off earlier this week, and BF's editor-in-chief will be on site with ongoing coverage. As Loiners welcome TB's many fans for what's sure to be one of the best years yet, there is some solace for those of us who can't attend: the extraordinary new volume of the show's accompanying anthology.
All you really need to know is the list of creators appearing in this issue, many of whom have been recognized here at BF in the past, including:
Farel Dalrymple
Jeff Lemire
Tula Lotay
Rick Remender
Babs Tarr
In addition, all proceeds from the comic's sales will go to Barnardo's – one of the UK's largest children's charities. With that kind of value, this book is a sure bet.
Clark Burscough, Tom Eglington, Ray Fawkes, Nick Gurewitch, Jeff Lemire, Tula Lotay, & Rick Remender (W), Boo Cook, Farel Dalrymple, Ray Fawkes, Nick Gurewitch, Emi Lenox, Tula Lotay, & Babs Tarr (A) • Image Comics, $3.99
Red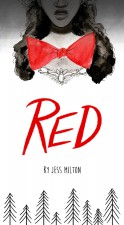 A Thought Bubble debut! Jess Milton is one of Broken Frontier's 'Six UK Small Press Creators to Watch in 2015' and a rising star on the UK indie scene, whose work has been appreciated not just at BF but also by our respected colleagues at the Forbidden Planet International Blog this year. Her versatile approach, ability to adapt to diverse subject matter and distinctive command of the structure of the page has ensured that she's a name to watch out for.
Red is her TB-debuting minicomic, which takes the legend of Red Riding Hood and re-imagines it for a new audience, with hauntingly memorable and dreamlike visuals. Pick it up this weekend in Leeds or order it from her webstore later in the week and discover exactly why there's such a huge buzz surrounding this phenomenal new talent in British comics.
Jess Milton (W/A) • Self-published, £5.00
Comic Book Slumber Party: Greasy's Guide to Nookie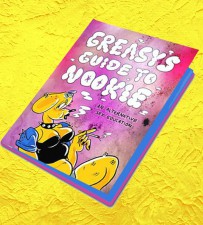 A Thought Bubble debut! Their last anthology, Fairytales for Bad Bitches, may have been nominated in the Best Book category in the British Comic Awards, but the Comic Book Slumber Party collective aren't resting on their laurels. At Thought Bubble you can pick up a second 2015 underground comics-style outing for their Greasy character in Greasy's Guide to Nookie.
Expect another irreverent collection of short stories, which we're promised will cover such topics as "self-pleasure, where babies come from, losing your virginity and SO MUCH MORE". An astonishing roll call of creative talent includes names like Lizzie Stewart, Donya Todd, Anna Bongiovanni, Julia Scheele, Eleni Kalorkoti and one third of the Broken Frontier 'Six UK Small Press Creators to Watch in 2015', in the form of Jess Milton and Alice Urbino, the latter of whom also provides the cover.
Anthology – Various creators • Comic Book Slumber Party, £12.00
Plans We Made
A Thought Bubble debut! Making its initial UK appearance at Leeds at the weekend, Plans We Made is the first full-length comics offering from Simon Moreton. We've been covering Moreton's output for a number of years now at Broken Frontier, primarily in our 'Small Pressganged' column, where his evocative minimalist autobio comics have been rightly lauded as some of the most important work to come out of the UK small press scene in recent memory.
Plans We Made is a graphic memoir of Moreton's teenage years in the south-east of England and is described by Moreton himself as "a quiet story, with only a handful of words, drawn in pencil in a one-week sprint in Winter 2014. It's about being young, but probably about being a grown-up, too."
If you've yet to be introduced to Simon Moreton's resonant approach to the form, then this is the perfect entry point to this most vital and influential of UK small pressers.
You can see a preview of the book here at Broken Frontier.
Simon Moreton (W/A) • Uncivilized Books, $19.95/£10.00
Last Sons of America #1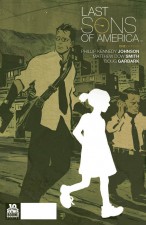 Newcomer Phillip Kennedy Johnson and fan-favourite artist Matthew Dow Smith (The October Girl) bring us a dystopian political thriller set in an alternate America that is slowly dying thanks to the Mother Plague – an engineered virus that destroyed all human female reproductive capabilities in the continental United States.
Brothers Julian and Jackie Carver work as struggling adoption agents, scouring Mexico and other unaffected developing-world locales in search of suitable adoptees for barren, wealthy wannabe American parents. When Jackie takes drastic measures to ensure their latest scouting trip isn't a complete bust, he puts both brothers on the radar of feared local crimelord Don Carlo.
Last Sons is a chilling, moody glimpse of an all-too possible future, where bio-terrorism has effectively neutered the world's last economic and military superpower, transforming America's children – once the nation's most valuable resource – into its most valuable commodity.
Phillip Kennedy Johnson (W), Matthew Dow Smith (A), Doug Garbark (C) • BOOM! Studios, $3.99.
I Love this Part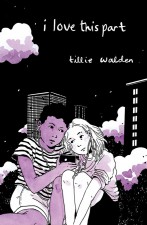 A Thought Bubble debut! US creator Tillie Walden is one of the major finds in comics of 2015. In fact, she just may turn out to be one of the major finds of the entire decade. Earlier this year at BF we reviewed her debut long-form graphic novel, the dark fantasy The End of Summer, commenting then on what a remarkable piece of storytelling it was from a relative newcomer to the medium.
Avery Hill Publishing will be launching Walden's second book, I Love this Part, at TB. Anyone who has investigated her work to any degree will be aware of her ability to transcend easy genre definitions and embrace all manner of approaches to the form, and I Love this Part is a very different offering from her first book. Two girls in small-town USA form a close friendship that develops into something more in this gorgeously illustrated graphic novella. Don't miss your opportunity to meet Walden at the AHP table at Thought Bubble over the weekend.
Tillie Walden (W/A) • Avery Hill Publishing, £8.50
Buttertubs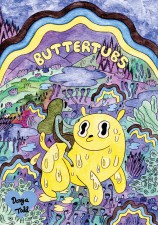 A Thought Bubble debut! Donya Todd's trippy stream-of-consciousness work combines surreal landscapes, oddball characters and hallucinatory wandering narratives to provide some of the strangest but most captivating comics you're ever likely to pick up. Her Death & the Girls was published a few years back by Blank Slate Books and she's been a noted presence on the UK small-press scene for some years through her Bimba anthology, self-published books and Comic Book Slumber Party involvement.
Buttertubs is one of two new Avery Hill Publishing projects seeing the light of day at Thought Bubble. The titular character is a slippery canine hero with the unfortunate propensity to sweat butter, meaning that his attempts "to save the dudes and damsels in distress" always end up in dairy-based slapstick calamity. Enter the brilliantly bizarre mindscape of Donya Todd at TB. It's a comics experience like no other!
Donya Todd (W/A) • Avery Hill Publishing, £7.00
Ashes: A Firefighters Tale
Comics have a long tradition of showing heroes in action. For the most part, this has meant superheroes fighting super-villains in an attempt to stop their quest for world domination. And that can be a lot of fun. But it's nice when, every once in a while, creators are brave enough to step away from the fantasy in order to use this medium to tell stories about the kind of real-life heroes that make a difference in our lives.
Ashes takes us deep into the world of firefighters and lets us see the dangers they face on a daily basis and the consequences that come with the slightest slip. When Matt Terwillegar loses a leg on the job, he struggles to cope with his new disability as he attempts to rebuild his shattered family and once-budding career.
Don't miss this riveting tale about hard work, perseverance, and overcoming the odds by two indie creators on the rise.
Mario Candelaria (W), Karl Slominski (A) • Z2 Comics, $19.99
Beast Wagon #2
A Thought Bubble debut! With its first issue sitting on a British Comic Awards nomination for Best Comic, Owen Michael Johnson, John Pearson and Colin Bell's Beast Wagon is one of the major hits this year in the UK serial comic market. Set in the fictional Whipsnarl Zoo, this black comedy focuses on a growing movement of rebellious animal factions, determined to rise up against their human oppressors.
Genre fiction that, to a degree, covers familiar themes, Beast Wagon nonetheless feels fresh and exciting. That's in no small part down to Johnson's tense script and Pearson's dark and disturbing artwork, which prove to be a perfect merging of creative vision. Grab your copy at Thought Bubble and find out for yourself exactly why this book has been nominated for a prestigious BCA.
You can also order Beast Wagon online here.
Owen Michael Johnson (W), John Pearson (A) • Changeling Studios, £2.99
Elk's Run 10th Anniversary Edition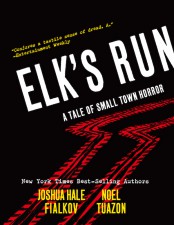 The cult indie classic celebrates its 10th anniversary with a new prestige hardcover edition.
Journey to the small town of Elk's Ridge, founded by Vietnam veterans in an attempt to create the perfect safe haven; a utopia free from violence and corruption. But in order to keep the town this way, not only must they keep strangers out, but they must also keep themselves in, and that includes the children born there – a generation never given the choice about living there and who have never even seen the outside world.
When a desperate bid for freedom results in the accidental death of a child, the town must decide what terrible acts they are willing to commit in order to preserve their way of life. And those looking for freedom must forsake all they know in order to stand up for what is right.
The tale that launched the career of Eisner, Harvey, and Emmy nominated writer Joshua Hale Fialkov and Harvey and Eisner nominated artist Noel Tuazon is just as relevant as it was a decade ago. Come see what all the fuss is about.
Joshua Hale Fialkov (W), Noel Tuazon (A) • Oni Press, $24.99
Killjoy #4
A Thought Bubble debut! Robert Brown's autobiographical series is one that we've been covering for a number of years in our 'Small Pressganged' column at Broken Frontier. Each autobiographical issue dips into Brown's catalogue of calamitous social catastrophes from his awkward childhood, but tempers them with moments of recognisable pathos.
We're promised that this latest issue will include stories that cover "a faked abscondment; a deathly nightmare; visiting the home of a stranger; the joy of leaving school; the fumbled rituals of Shrove Tuesday; and being a sporting blunderer."
The wait between issues of Killjoy can be a long one, but it's always worth it for Brown's particular brand of slightly dark humour, expressive cartooning and tight comedy pacing.
Robert Brown (W/A) • Self-published, £4.00
Limbo #1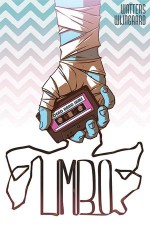 Incapable of resisting a detective-based mystery – especially one with noir-ish leanings – this week I'm checking out Limbo #1, Image's newest whodunnit from the UK creative team of writer Dan Watters and artist Caspar Wijngaard.
Based in a reality where anything can and will happen, Watters has assembled a genre-bending cast of characters. According to Image, we can expect, "a detective with no memory, no identity, and no manners; a femme fatale seeking escape from a powerful crime lord; a voodoo queen with a penchant for mixtapes and hi-tops; and a goat-eating TV," just to name a few.
Image coins a new type of noir with this title – neon noir – and promises that the miniseries "crosses '50s pulp with an '80s VHS visual aesthetic, drawing from the likes of Carpenter, Cronenberg, and Lynch." That's film director John Carpenter (Halloween, Starman, Big Trouble in Little China), body-horror film director David Cronenberg (The Brood, Scanners, The Fly), and surrealist film director David Lynch (The Elephant Man, Dune, Blue Velvet) – quite the talented lineup of visionaries from which to draw inspiration.
Watters and Wijngaard have given a few hints of what to expect, and it sounds like whereas Rocket Girl is recreating the 1980s as they really were, Limbo will give us a version of the period as seen through a Mountain Dew overdose. Fine by me.
Dan Watters (W), Caspar Wijngaard (A) • Image Comics, $2.99
Blood Blokes #5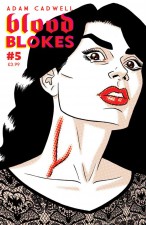 A Thought Bubble debut! " Vampire fiction for readers who hate vampire fiction." That's how I described Adam Cadwell's Blood Blokes when I first reviewed it a couple of years back at BF. Its protagonist is university dropout Vince, whose life changes forever when he is attacked and transformed into one of the bloodsucking undead after being dumped by his girlfriend on New Year's Eve.
The series has since chronicled Vince's attempts to come to terms with his new status, with the aid of his vampire flatmates, Mike, Arianna and the dry Douglas. Slacker comedy with the blackest humour, Blood Blokes' fifth issue focuses on Vince returning to his old life while his chums scour the clubs of Manchester looking for him. Cadwell's morbid sitcom reaches its penultimate episode here, but Thought Bubble offers you the perfect opportunity to catch up on the whole saga to date.
Adam Cadwell (W/A) • Self-published, £3.99
Cindy and Biscuit: The Bad Girl Part 1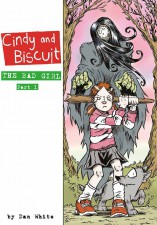 A Thought Bubble debut! Recently nominated in the Young People's Comic category in the British Comic Awards, Dan White's Cindy and Biscuit series is the tale of an angry little girl called Cindy and her plucky canine chum, Biscuit, as they battle alien threats, undead menaces and terrifying monsters in the outdoors around her home.
In Cindy and Biscuit: The Bad Girl, White takes the book's usual playful manipulation of the traditions of genre fiction and translates it into a significantly longer form, offering a 50-plus page opening instalment. This time around something malevolent is targeting Cindy, making her life a misery at both school and home as she faces her "darkest hour yet".
A genuinely all-ages book that continues to entrance adults and children alike.
Dan White (W/A) • Milk the Cat Press
Starfire #6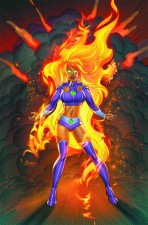 Starfire's new solo series has gone a long way towards redeeming the character after her rocky start in the New 52.
Conner, Palmiotti, Lupacchino, and McCarthy are ditching the confusing relationship baggage and focusing on Koriand'r's core personality, delivering a cheeky, subversive fish-out-of-water tale as the erstwhile princess adjusts to life on her own in Key West. Imagine a superpowered version of Suddenly Susan and you're halfway there.
This being the DC universe, though, nothing can stay simple for long. For starters, a mysterious stranger named Soren Hook has been causing trouble in Starfire's new home. But an old threat from the stars is also looming – one that could cast Starfire's bright new future into darkness.
Amanda Conner & Jimmy Palmiotti (W), Emanuela Lupacchino & Ray McCarthy (A) • DC Comics, $2.99
King Tiger #4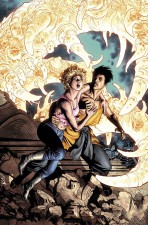 Over the past four months, King Tiger has become one of the books I looked forward to reading the most. For pure, adrenaline-fuelled, high-test action you could do much, much worse than Randy Stradley and Doug Wheatley's martial arts adventure yarn. Alas, "all good things…", as they say.
This climactic issue neatly resolves the conflict between Tiger and his family, bringing the limited series to a satisfying close. Hopefully Dark Horse will leverage the positive buzz the series garnered over the summer into another limited series – at the very least.
In the meantime, feast your eyes on Wheatley's gorgeous art and buckle your seatbelts for a thrilling race to the finish of one of the summer's funnest – and best – reads.
Randy Stradley (W), Doug Wheatley (A), Rain Baredo (C) • Dark Horse Comics, $3.99.
– Jason Wilkins