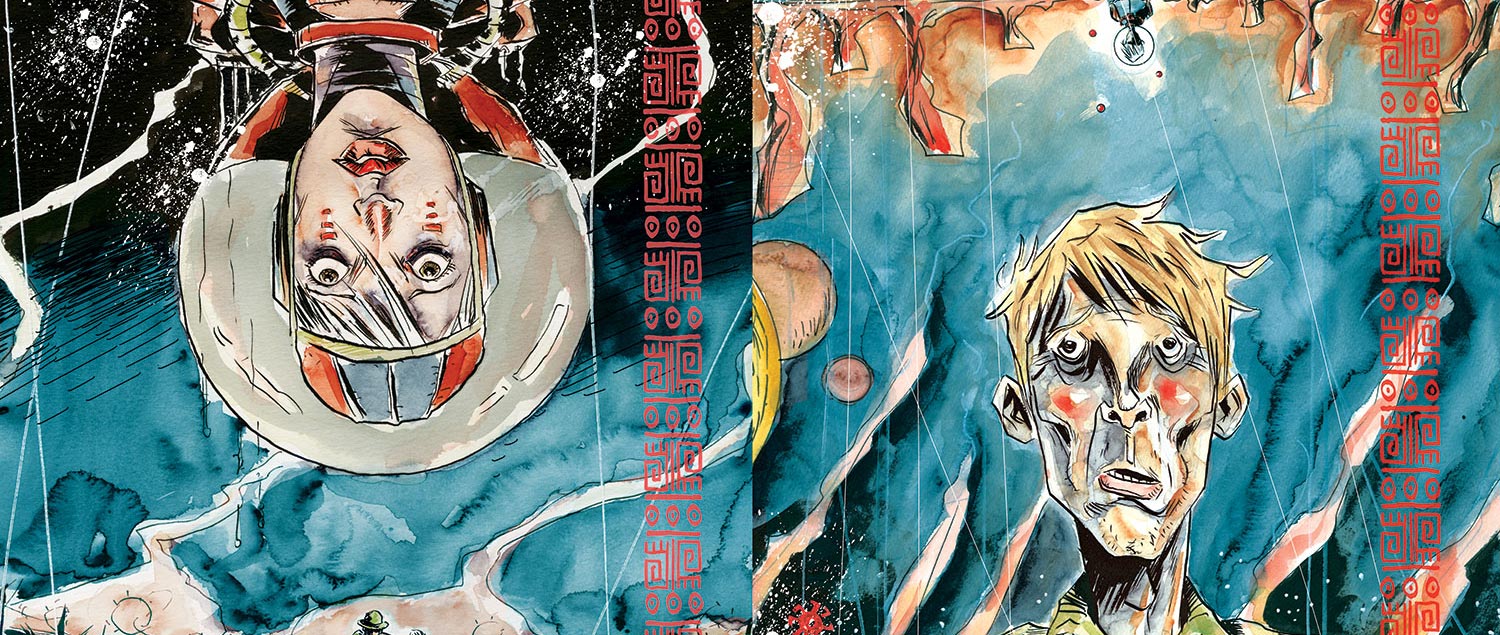 Humanity is running out of time and space in Jeff Lemire's Trillium #1, and two stories hold the key to saving it.
Dual storylines from two distinct places and times intersect, and after reading the premiere issue of Jeff Lemire's long-awaited sci-fi epic Trillium, how they connect is anyone's guess. A scientist named Nika from the year 3797 searches for a mysterious plant known as Trillium-A that can save the remainder of humanity from extinction at the hands of a smart virus known as The Caul. Meanwhile, back in 1921, a World War I veteran who can't outrun his past barely escapes death at the hands of the Incan Empire as he and a troupe of explorers were scouring the Amazon for the fabled Lost Temple. What each of them find is much more astonishing –– each other!
This opening issue of Trillium cunningly lures the reader into two very different worlds and time periods and keeps us straddling the outer edge of a black hole mystery. From the innovative, dynamic paneling to Lemire's signature illustrative style, each page compels the reader to turn the page up until the centerfold, where we must flip the book around and start from the beginning again, only a different, yet strangely similar place, but all the while genuinely intrigued by the enigma of the story that's unfolding. Perhaps the only shortcoming is in the narration of the opening pages of "Chapter 1: 3797 – The Scientist," which seems to repeat in both the dialog between Nika and her superior, Commander Pohl, and in Nika's own narration on the very next page. Aside from that slight snafu in storytelling, my fingers kept flipping the pages for more.
The most amazing aspect of Trillium #1 for me is the fact that each of the two chapters is fifteen pages long, the centerfold culminating in an epic meeting of the scientist and William, the main character in "Chapter 1.2: 1921 – The Soldier." Overall, Trillium #1 plants the seeds necessary to grow an irresistible curiosity as to how these seemingly far-removed stories will ultimately connect in a way only Lemire is capable of organically nurturing in his readers.
Jeff Lemire (W + A), Jeff Lemire & José Villarrubia (C) • Vertigo Comics, $2.99, August 7, 2013.