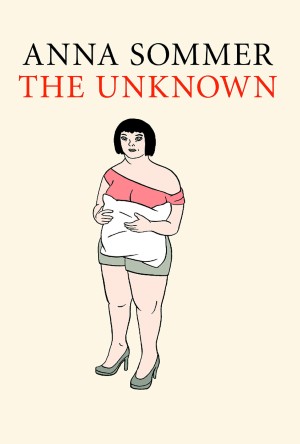 What makes the characters in Anna Sommer's The Unknown so compelling is that they are all such flawed and, in some cases, almost broken individuals. Yet such is the subtlety and quiet power of Sommer's storytelling that despite their often questionable behaviour they remain sympathetic, if not empathetic, to the audience throughout.
Told in two interconnected plot threads The Unknown jumps between the stories of boutique owner Helen and roommates Vicky and Wanda. The book's pivotal moment comes when Helen discovers a newborn baby abandoned in the changing room at her store. Instead of contacting the police she clandestinely keeps the child, housing him in a box in the shop and keeping his existence a secret from everyone including her husband.
In the parallel narrative Vicky has been having an affair with her history teacher and, under the influence of her roommate Wanda, has started making money as a sex worker. When she discovers she is pregnant she continually puts herself at risk in order to relieve herself of the burden of a child she does not want. When the lives of the characters collide revelations come to the fore and unlikely truths emerge…
Sommer plays cleverly and carefully with the passage of time with a knowing, staggered approach that wrongfoots the reader and ensures that the central irony of events is a savage one indeed. It's a book that rewards a second reading, giving greater context and a finer appreciation of the nuances of the contrasts and comparisons made between the characters, their choices and their situations.
Illustrated in panelless pages, with a clarity of line that gives the narrative an open, flowing candour, The Unknown is deftly paced for maximum final impact. While the characters' choices are often morally ambiguous we still find ourselves invested in them, because ultimately we recognise their frailties, self-delusion and insecurities as akin to our own in our desire to find fulfilment and contentment. That in itself is one of The Unknown's greatest strengths.
Anna Sommer (W/A) • Conundrum Press, $17.00
Review by Andy Oliver