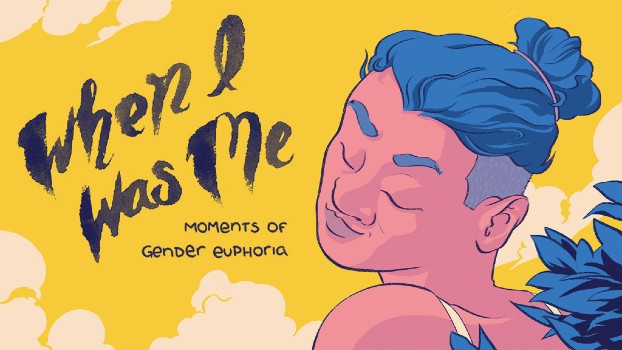 Our Crowdfunding Corner feature returns again today as we continue to once again actively spotlight the more intriguing, exciting, experimental, community-based or daring uses of the form that we spot on the crowdfunding circuit. These are comics that both fit the Broken Frontier coverage ethos and that we think deserve your support and backing! Today's subject is anthology When I Was Me: Moments of Gender Euphoria from Quindrie Press.
Be quick though there's just six days left to give this book your support!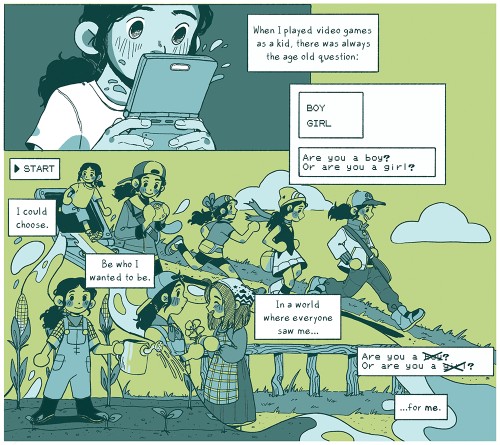 Art by Amanda Castillo
The who and what: A comics anthology featuring a "collection of one-page autobiographical comics about the joyful and euphoric experiences of being transgender, featuring stories from trans people with a wide range of gender identities, ages, and nationalities." Edited by Eve Greenwood and Alex Assan, it comes to us courtesy of newer small press publisher Quindrie Press whose first line-up of books we covered in this interview at BF earlier in the year.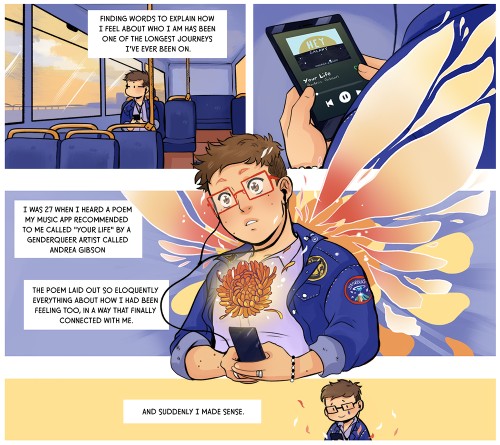 Art by Cat Laird
What's on offer: Reward tiers include print and digital copies, alongside sticker and print options. There's also the opportunity to buy copies to be distributed to queer people in prison via Books Beyond Bars.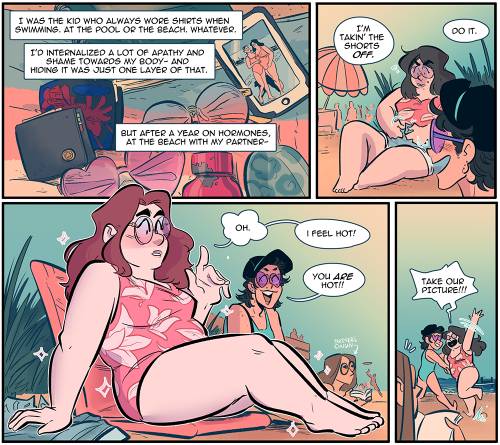 Art by NJ Barna
Why you should back it: Described as "a wonderful reminder that the trans experience is full of beauty and happiness" When I Was Me has an all-trans line-up featuring names both familiar to Broken Frontier readers from our coverage like Val Wise, Jade 'Jude' Sarson, Hari Conner, Cat Laird and hesitantdoodle to a whole host of new creative voices to discover for the first time. As we're fond of reminding you here at BF the comics medium can communicate the lived experiences of others like no other, and this celebratory collection looks like another winner from Quindrie Press.