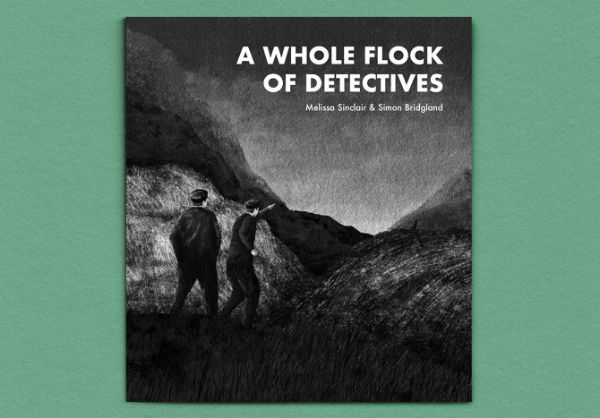 ELCAF FORTNIGHT!
A collaboration between Melissa Sinclair and Simon Bridgland, A Whole Flock of Detectives is an illustrative zine inspired by the films of the "Master of Suspense" himself, Alfred Hitchcock. Capturing isolated moments from Hitchcock's oeuvre, Sinclair and Bridgland have put together a small collection of imagery that brings us directly into key sequences from his movies.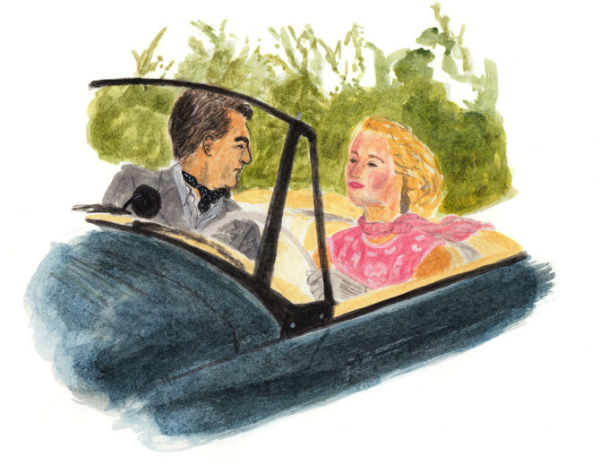 Including films like Rear Window, North by Northwest, The 39 Steps and To Catch a Thief among others, the chosen imagery ranges from nuanced character moments (the chemistry between Cary Grant and Grace Kelly in To Catch a Thief by Sinclair above) to pivotal scenes (the Mount Rushmore moments in North by Northwest by Bridgland below), to single shots that are iconic in their representation (a particularly moody and evocative illustration from Rear Window for example).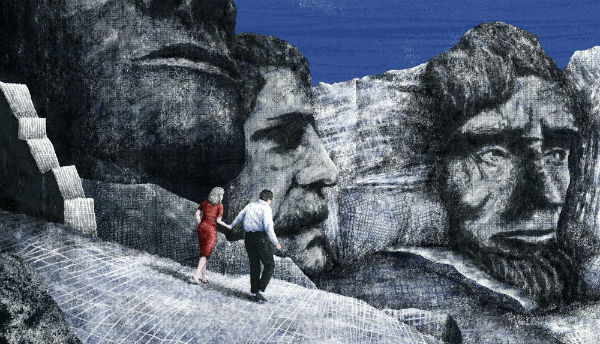 Sinclair's entries have a more impressionistic quality to them with Bridgand's adopting a moody realism. In juxtaposition they complement each other perfectly, alternate embodiments that nevertheless capture the essence of the source material in fragmentary snapshots.  A Whole Flock of Detectives is both a perfect entry point into the work of the two artists or a neat collectible for Hitchcock fans.
Melissa Sinclair is exhibiting at ELCAF on Friday June 7th. You can buy A Whole Flock of Detectives from her online store here. 
For more on ELCAF 2019 visit the festival site here and follow them on Twitter here.