THOUGHT BUBBLE 2019!
One last preview for this weekend's Thought Bubble now and it's an old favourite at Broken Frontier. We're big fans of Alex Hahn's alien explorer Blop and we're delighted to squeeze in this final sneak peek. When we interviewed Alex about his practice here at Broken Frontier he said of his Martian creation:
Blop represents the outsiders, free thinkers, those who don't quite fit in or often feel misunderstood. Martians come in many bright colours, but Blop is the only green one, which makes him unique, but also stand out. He'll get 'volunteered' to explore Earth and his natural curiosity, confusion and clumsiness gets him into all kinds of trouble; he prefers to examine things closely, using his senses, whereas the other Martians are more cold and scientific. Essentially, Blop is quite human for an alien!
I like that I can use Blop to explore aspects of our society, from how we communicate to the trials of cooking a microwave meal but also more fantastical adventures involving beasts, monsters and robots …with the odd joke about probing.
Enjoy the preview! Details of where to pick up your copy below.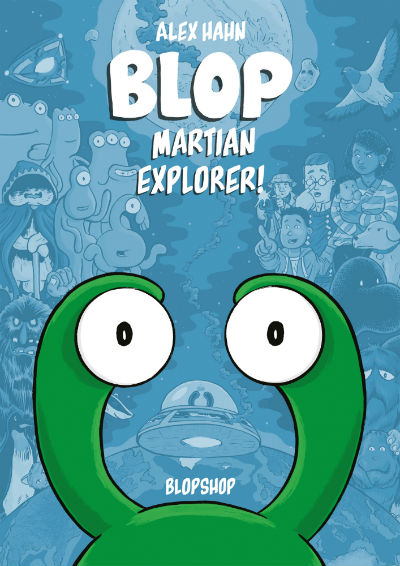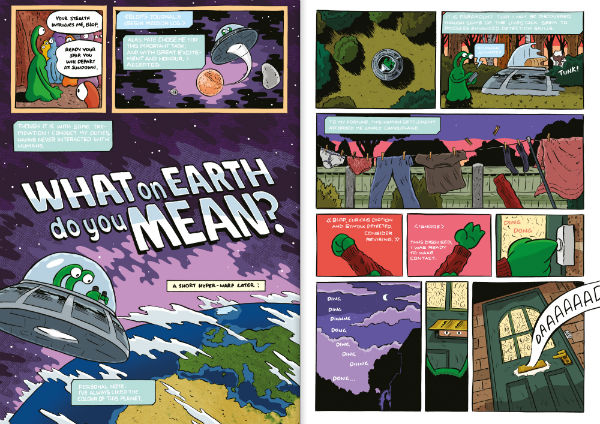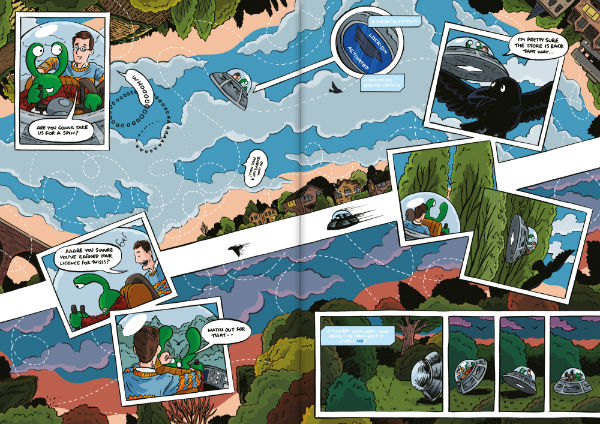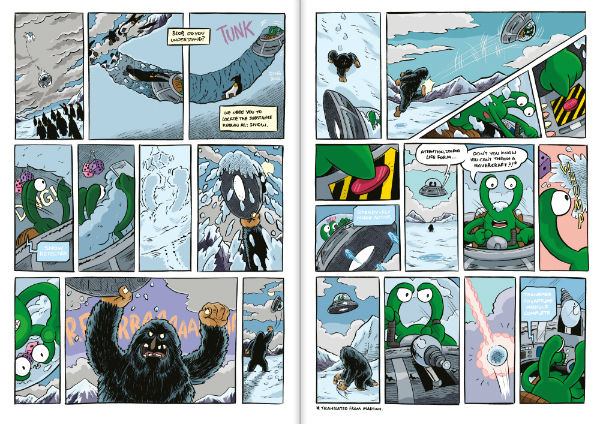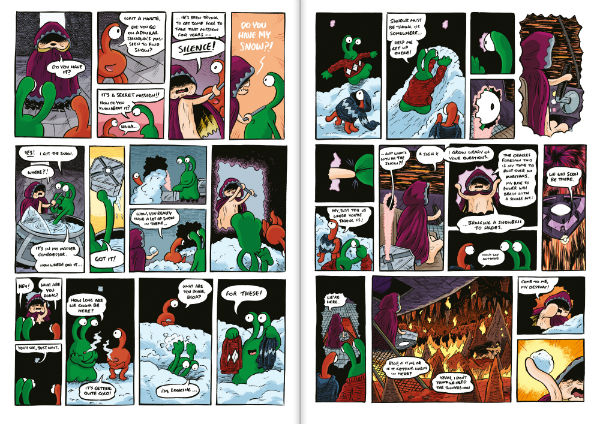 For more on Alex Hahn and BlopShop visit his site and store here.  Alex is exhibiting at Thought Bubble 2019  at Table 66 in the ComiXology Originals Hall.