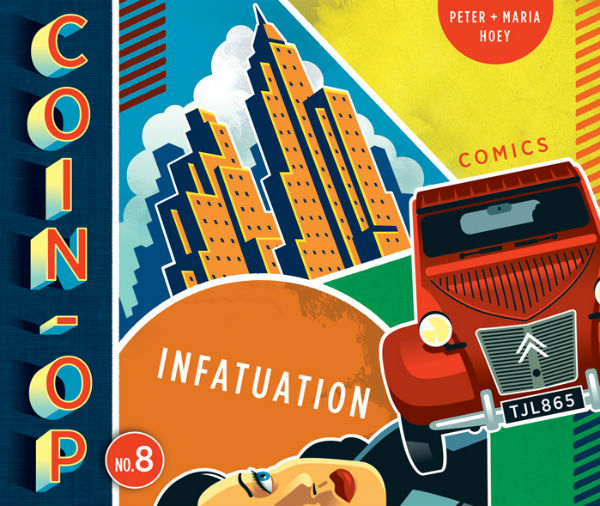 Since we first covered their work prior to ELCAF last year we've become rather enchanted here at Broken frontier by the comics of Peter and Maria Hoey, the sibling partnership behind the Coin-Op series. Our Ally Russell looked at the retrospective Top Shelf collection of the anthology series here last year with my follow-up review recently on #7. As many will be aware their story 'Supply Chains' from that issue was nominated for Best Short Story in this year's Eisner Awards. The Hoeys will be at the Thought Bubble Festival this weekend where the eighth issue of their anthology series will be making its UK debut. If you have yet to experience their astonishing sense of graphic design and inventive use of the medium I envy you. You're about to discover something quite wondrous in Harrogate.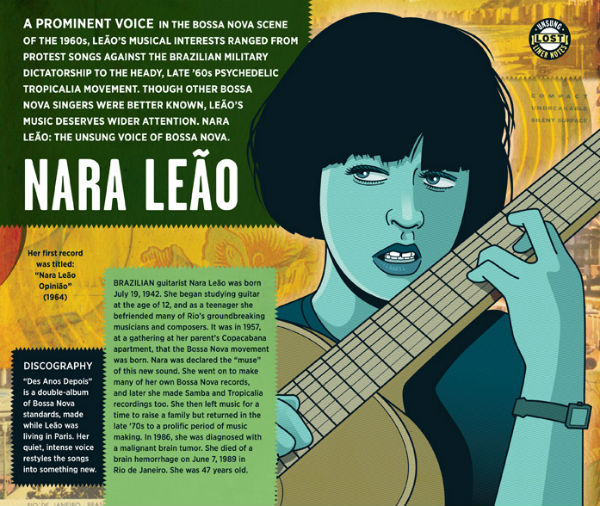 Issue #8 is subtitled 'Infatuation' and contain six entries that range from pure comics to illustrated musical biography ('Lost Liner Notes' above). It's always a treat to see the Hoeys' retro animation-style characters Saltz & Pepz back and in the opening story 'Rearview Mirror' (below) they're re-enacting a jazz-infused version of Greek mythology with an urban functionality that is oddly disarming in its reinterpretation. For you newcomers what will be immediately obvious is the way in which the pair construct their pages in order to elicit specific reactions in their audience's reading experience. There's a rhythm to the sequentiality here that echoes both the motifs of the strip and the personalities of its protagonists.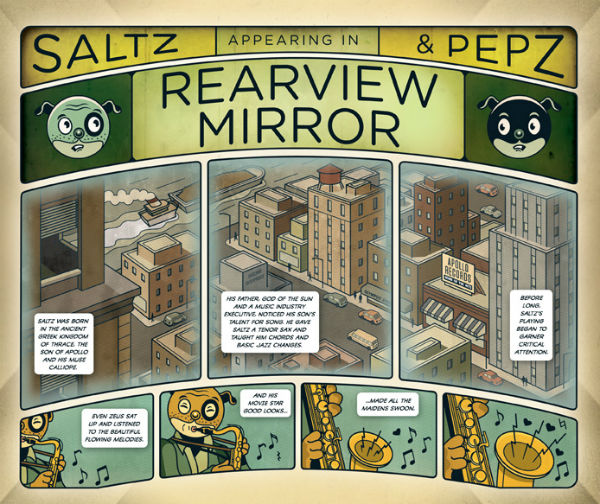 That's also evident in the second story 'The Recurring Dream' (below) with its shifting perspective zooming in and out to create both a sense of environment but also something rather unsettling too. Here the oblique, the discombobulating and the detached become contradictorily absorbing and captivating in a short with echoes of the standards of a classic era of cinematic horror.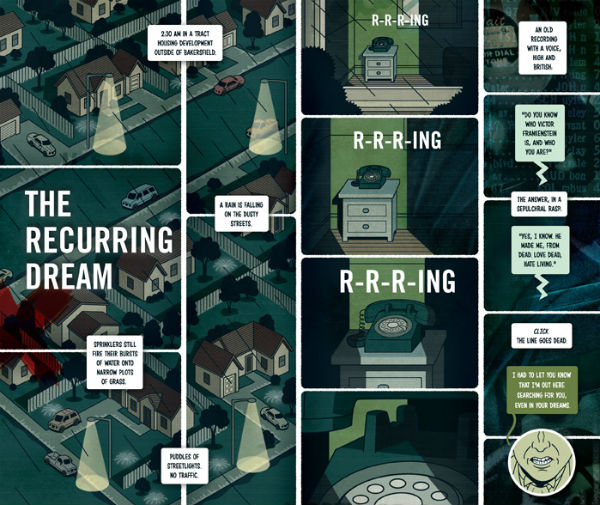 Again in 'Intersection' (below), an unpredictable, genuinely paradoxical, twisting time travel story about clashing timelines and overlapping realities, page design and use of colour are essential in communicating the parallels and cycles of its interweaving narratives, and the multiple iterations of its protagonists.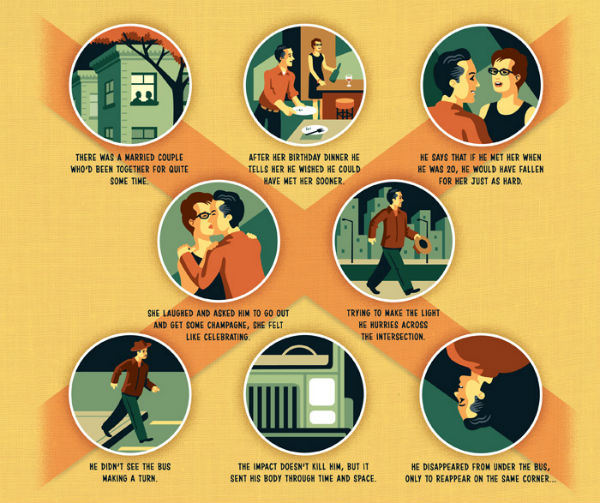 In 'Anatomy of a Caper' tracing the course of a dockside heist we are asked to find the sequential in the static as single scenes are dissected into individual panels that nevertheless focus our attention on each fragment of the overall scenario. Many players, many perspectives, all contained in one ongoing overview.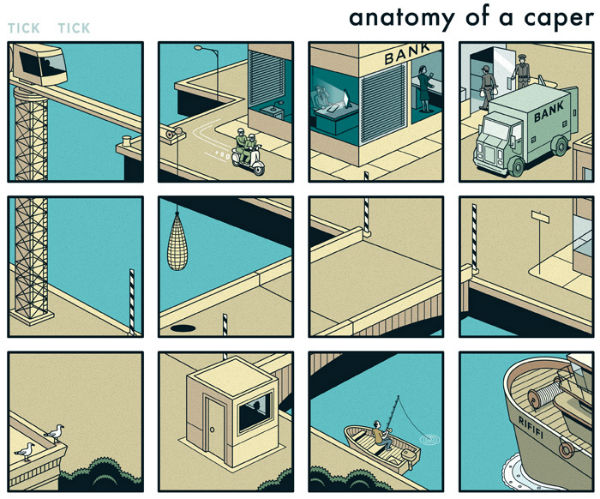 It's the final story 'Corner Banquette' though where the genius of the Hoeys in terms of their manipulation of the form really comes to the fore. Set in a diner it features multiple personal narratives coming together from different on-page structural directions. The lives of customers and staff converge, some intersecting and some running adjacent, but all transposed onto the greater visual environment of the diner. Fragments in time move through each other as perspectives and chronology weave in and out, crashing together and/or digressing or moving around each other.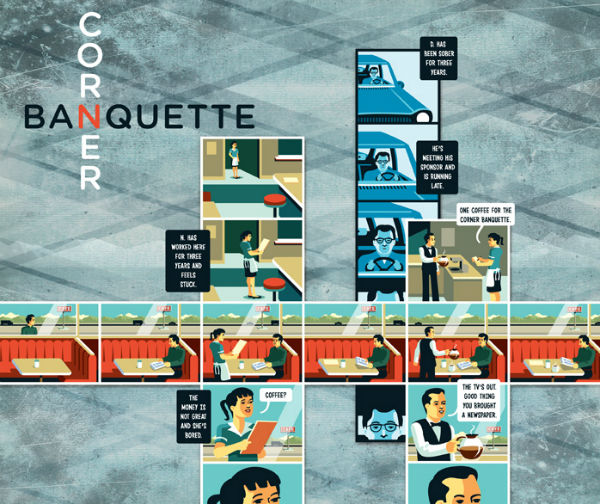 There's so much incredible work debuting at Thought Bubble this year so when I say this is the one we're nominating as our annual 'Comic of the Festival' you'll know just how highly we regard it. It's far too lazy to describe what the Hoeys do as experimental comics. What they're doing isn't really experimental at all, it's far more perceptive than that… rather they're realising the full potential of the form and carefully exploiting its unique possibilities.
Coin-Op is a masterclass in the medium; in the subtleties and the nuances of its most distinctive properties in communicating, conversing and connecting with an audience. In that regard the Hoeys almost implore us to reflect on, examine and explore the different ways we interact with and absorb the very essence of the page. If you're looking for a thesaurus for the very language of comics then look no further than Coin-Op comics.
For more on Coin-Op Comics visit their site here and their online store here. You can also follow them on Twitter here. Coin-Op are exhibiting at Thought Bubble 2019  at Table 67 in the ComiXology Originals Hall.
For regular updates on all things small press follow Andy Oliver on Twitter here.
Review by Andy Oliver