Well-crafted and emotionally stirring, All My Ghosts, Jeremy Massie's fictional account of a town and a protagonist left behind by the rest of the world, is a work of rare insight and maturity.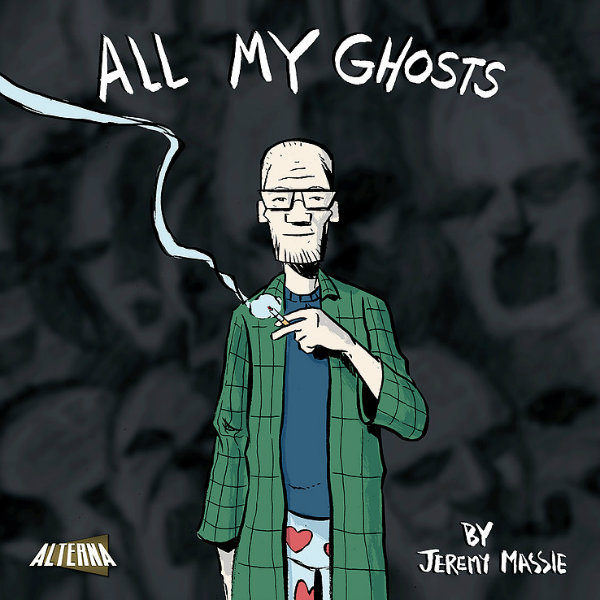 Anyone who's ever lived in a small town knows there are unique challenges to being a part of the community – especially during the lean times, and especially when you're a person of influence, like the editor-in-chief and publisher of the local paper.
Joe Hale inherited the Wise Press from his father, who took it over from his father and so on. Only Joe never really wanted anything to do with the family business. Technically, neither did his old man, but family and civic duty drove both men to set aside their dreams – in Joe's case, for the past twelve years.
When it becomes apparent that the town of Wise can no longer support a privately owned, family-run newspaper, Joe decides to sell the business to a modern media chain that specializes in scooping up dying small town rags and dragging them into the 21st century.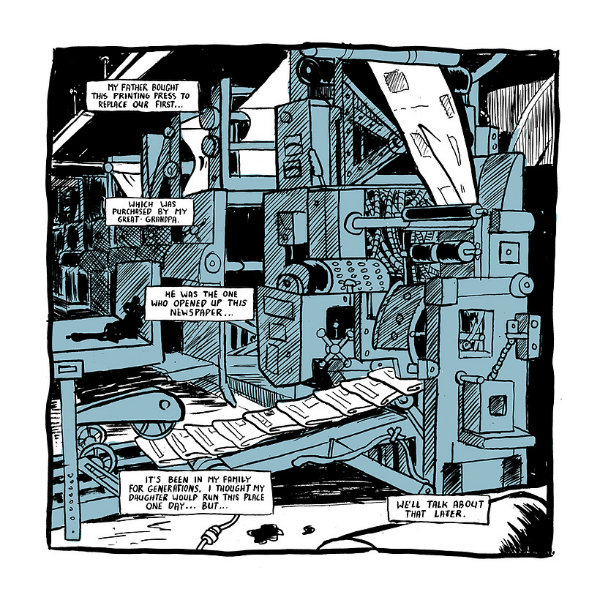 However, even if Joe is happy to move on, the ghosts of his home will always be with him. His decision to live his own life, while admirable, comes with severe consequences.
Joe's predicament is all the more sad because it's been playing out across the continent (and around the world) in a number of industries. The newspaper racket is probably one of the more visible examples, but as Massie notes, other sectors such as fossil fuels are also on the decline thanks to a changing moral compass and technological progress.
His assessment of the situation through the eyes of the increasingly radical Joe is spot-on and could only come from someone who has witnessed the slow death of his hometown first-hand. It isn't just the Wise Press that's dying, but the entire town itself.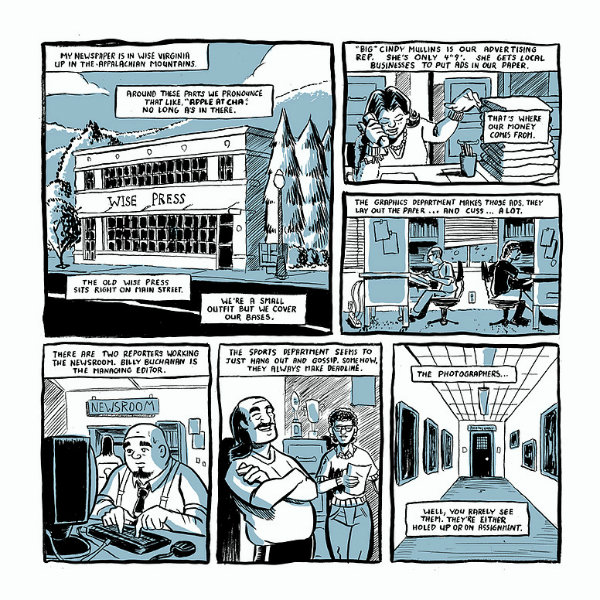 Massie's understanding of the socio-economic realities of small-town life is mirrored in the facility with which he manipulates the mechanics of the graphic narrative. His layouts are thoughtful and clear, the placement of each panel, caption, and sound effect purposeful and organic. He delights in drawing the reader's eye around the page and does with astounding ease. This is particularly evident in his full-page renderings of the paper's printing press.
Each panel is packed with details that flesh out both the setting and the mindset of his protagonist. Massie's cartoony style is expressive and accessible. All My Ghosts is so easy to read in large part because his art is so pleasing to the eye. There's a flow to the work that only comes with long practice and innate skill.
When you live there, time in small towns seems to operate at a different, much slower pace than the outside world. God knows I spent most of my time dreaming of ways to escape. As is usually the way of these things, once you're gone, you spend most of your time dreaming of ways to get back home.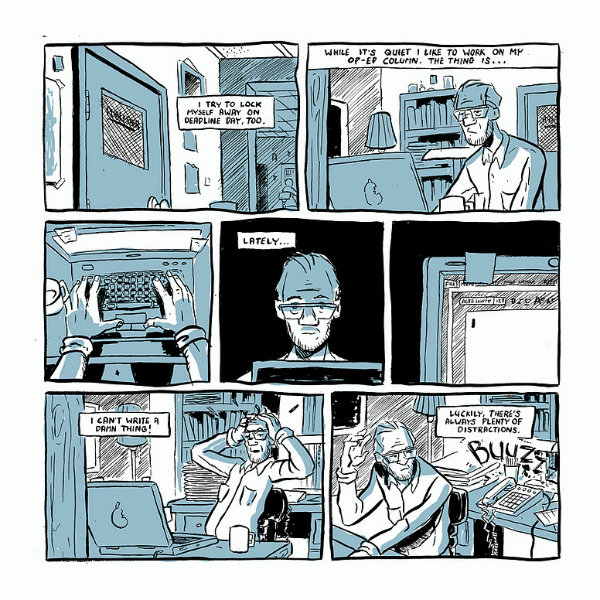 And when you do return – whether for a visit or for good – you find that somehow time has suddenly sped up. People and places have changed or passed on; the world didn't leave the place behind, after all.
As you reach the end of All My Ghosts, you can't help but lament the long, drawn-out breakdown of the town of Wise but cheer – if a little guiltily – at Joe's cagey escape.
Jeremy Massie (W/A) • Alterna Comics, $9.99