If you love comics that tell stories in ways that only comics can then the work of sibling duo Peter and Maria Hoey is undoubtedly for you. We've given them significant coverage over the last few years for their various Coin-Op projects; comics which have not just embraced the possibilities of the medium but pushed their boundaries, gently manipulated their properties, and in some cases positively reinvented them. Animal Stories, their first of two graphic novels of 2022, is a collection of six short stories that put a spotlight on the intricacies of the relationship between humans and animals.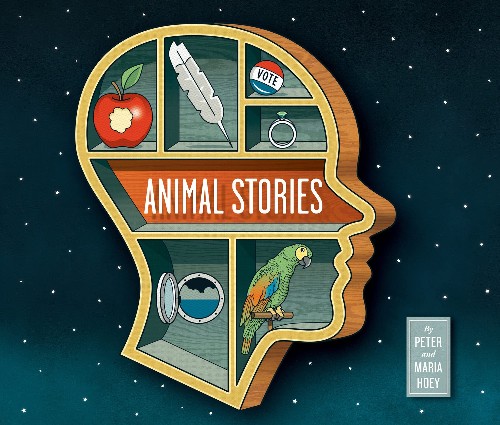 With a healthy helping of magic realism the half a dozen tales here subtly weave in and out of each other, sometimes obviously, sometimes tangentially, to justify the term graphic novel over the description comics anthology. Each is self-contained but in the context of the overarching whole build up into something far greater than the sum of its parts.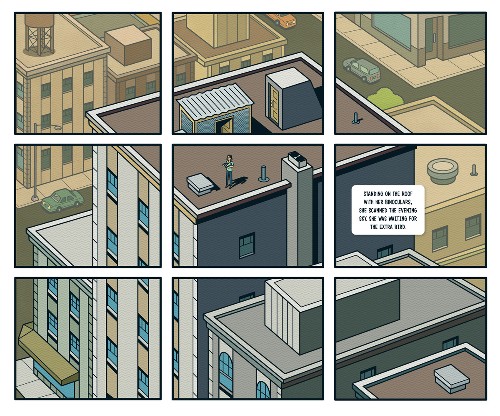 The premises of each are intriguing enough in themselves but those starting points often take on unexpected twists and turns that confound the readers' expectations. In these pages we meet a young woman who begins a long-distance relationship by homing pigeon; a bizarre animal encounter at sea; a park squirrel with nefarious intent; the unlikeliest presidential candidate you will ever meet (well bar the former incumbent of the White House anyway); the mystery of a cat who coughs up an emerald in a fur ball; and a patient pet store parrot who decides to lead a rebellion against humankind.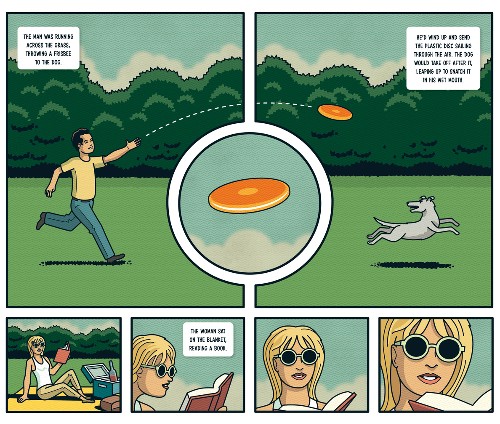 Each story is a showcase for the Hoeys' pronounced sense of graphic design with page structures deftly used to mirror the theme and atmosphere of each entry, and making full use of the opportunities of the landscape format. Nine-panel grids applied to a single image open up a sense of time, space and movement rather than limit it. Slanting and skewed panels in the second story 'Noah's Mark' emphasise the nautical setting, while binocular panels in 'The Extra Bird' allow us to experience events with the same perspective of the protagonist, connecting us to her with a greater degree of empathy. In the Biblical parallel of 'Park-Like Setting' a circular central panel sits outside the sequential flow but acts as guiding motif for each page.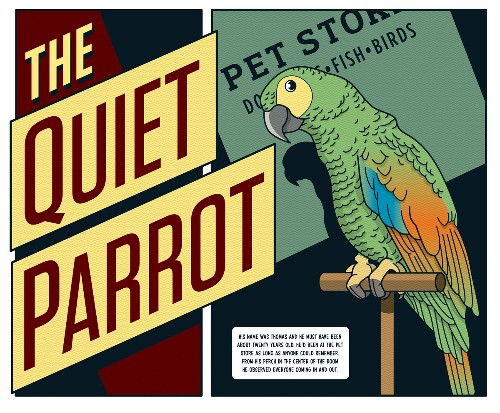 To read comics by Peter and Maria Hoey is to immerse oneself in the limitless possibilities of sequential art as a visual language. In these six interweaving stories the Hoeys remind us once again of the storytelling eloquence and sophistication of the medium, as they invite their audience to interact and connect with the page with a profound intimacy. Animal Stories is a mesmerising collection of unpredictable comics narratives.
Peter and Maria Hoey (W/A) • Top Shelf Productions, $19.99
Review by Andy Oliver