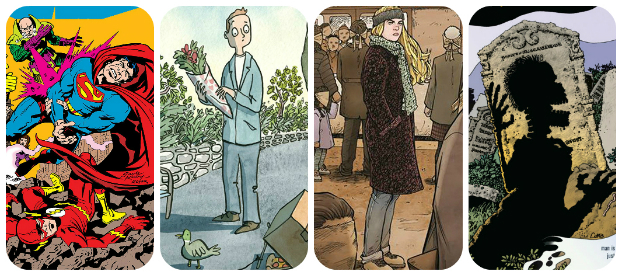 It's nearly Wednesday, and you know what that means: a fresh load of comics and graphic novels! With so many publications hitting your local comics store, comics events or digital storefront, the BF team are here to lead you through the woods with our weekly staff picks. Satisfaction guaranteed!
Comic of the Week
The Three Rooms in Valerie's Head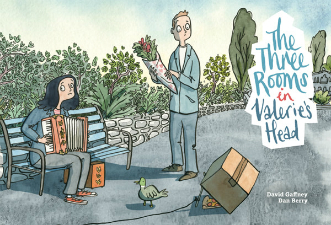 This dark comedy about relationships, memory, loneliness and obsession has taken a circuitous route to the shelves. Way back in 2015, when the sun still shone and all things seemed possible, the Lakes International Comic Art Festival (UK) brought together prose writer David Gaffney and cartoonist, podcaster and all-round good egg Dan Berry, with the aim of adapting some of the former's 150-word Sawn-Off Tales into comics.
However, it didn't stop there. The collaboration soon developed into a performance piece, involving projected artwork, dramatic readings and a live soundtrack (provided by Sara Lowes). The whole splendid shebang made its debut at the Kendal Brewery Arts Centre in October 2015.
Now coming to print via Top Shelf, The Three Rooms in Valerie's Head follows the unlucky love life of the imaginative title character, who deals with romantic disappointment by fantasizing that her failed boyfriends are not only dead, but also trapped downstairs in a grim state of limbo. Every so often she brings one up for a chat to see what went wrong. Amid the inept lovers, weird obsessions and socially malfunctioning men, can anything – or anyone – save Valerie?
(Gosh! Comics in London are holding a launch party for the book on February 22nd. Make it if you can – and bring your accordion. You might just get a gig.)
David Gaffney (W), Dan Berry (A) • Top Shelf Productions, $19.99
– Tom Murphy
Shadows on the Grave Hardcover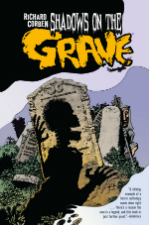 Approaching the fiftieth year of his comics career, master of visceral horror Richard Corben follows up 2014's Spirits of the Dead with this new hardback anthology containing 24 new short stories. Paying homage to pre-Code era EC Comics, as well as Creepy and Eerie magazines, Corben conjures bayou-dwelling beasts, vengeful puppets, cursed relics and grave-digging goons in his inimitable visual style combining ink, pencils, oils, acrylics, airbrush, maquettes and 3D sculpting.
Corben's daughter Beth Reed provides the haunting grey tones throughout and co-authors two harrowing tales, while additional writing contributions come courtesy of regular collaborators Jan Strnad and Mike Shields. Shadows on the Grave makes a worthy addition to existing Corben collections, or an accessible entry point for those yet to discover his iconic work.
Richard Corben (W/A) with contributions from Beth Reed, Jan Strnad and Mike Shields • Dark Horse Comics, $19.99
– Ally Russell
Strangers in Paradise XXV #1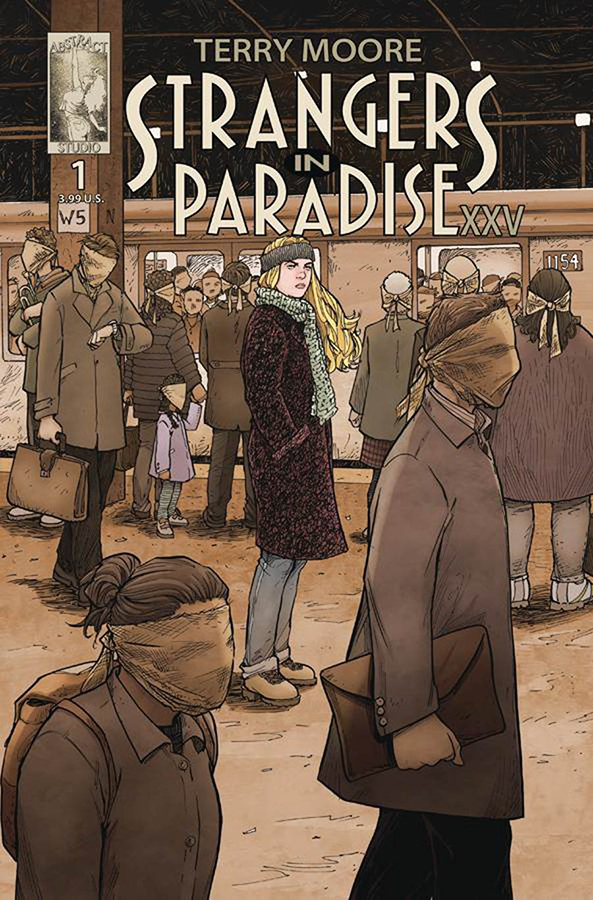 After spending the past 10 years branching out into different genres with series such as Echo, Rachel Rising and Motor Girl, Terry Moore, once of comics' greatest auteurs, returns to his seminal work just in time for its 25th anniversary.
Francine and Katchoo have remained best of friends through thick and thin, as it seems like they may have finally found some well deserved peace… that is, until they discover one of the Parker girls is writing a "tell-all" book that will expose Katchoo's troubled past. Determined to stop her, the girls enlist the aid of Darcy Parker's old body guard, Tambi, and the hunt is on!
Terry Moore (W/A) • Abstract Studios, $3.99
– Tyler Chin-Tanner
Days of Hate #1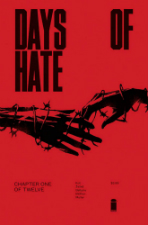 Whistling a show tune and startling the timid local fauna as he kicks pine cones out of his path*, writer Ales Kot has emerged from his now-legendary forest retreat to deliver a timely 12-issue thriller that will make sweet music for anyone whose ears prick up at the mention of "killing Nazis".
Set in a 2022 where the lurch to the right has led to a US police state, Days of Hate tells the story of former lovers who have ended up on opposite sides of the bitter divide: one as a government investigator and one on the cutting edge of the guerrilla war against the ruling white supremacists.
Kot has lined up another strong squad of collaborators; the hard-edged imagery of Croatian artist Danijel Žeželj, the ever-stimulating colours of Jordie Bellaire and sharp lettering and design from Aditya Bidikar and Tom Muller respectively should give this tale of American atrocities a stylish global spin.
*Possibly.
Ales Kot (W), Danijel Žeželj (A), Jordie Bellaire (C), Aditya Bidikar (L) • Image Comics, $3.99
– Tom Murphy
Super Powers by Jack Kirby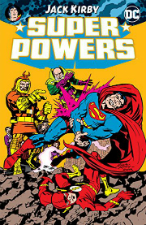 Jack Kirby's long and distinguished comics career included just one stint working on DC's Justice League of America. In 1984, the legendary writer/artist finally helmed DC's flagship team in the Super Powers miniseries.
DC has finally collected the first two Super Powers mini-series (Super Powers vol. 1, issues 1-5 and Super Powers vol. 2, issues 1-6), and is releasing the volume this week. These action-packed tales pit the Justice League against the unstoppable forces of Darkseid, Lord of Apokolips.
Kirby fans already know this is a must-have, but if your introduction to DC's Super Powers was through the popular line of action figures and other toys, you'll definitely enjoy the tales that inspired them.
Jack Kirby, various (W), Jack Kirby, Mike Thibideaux (A) • DC Comics, $39.99
– Karen O'Brien
Judge Dredd Megazine #392
With no less than three new stories starting this month in Rebellion's monthly companion comic to 2000 AD the latest edition of the Judge Dredd Megazine falls firmly into the territory of that always sought after "jumping-on point" issue.
As the series of comics sequels to 2012's Dredd film comes to a close Arthur Wyatt, Alex De Campi and Henry Flint bring Judge Death into the Lawman of the Future's movie-verse and there's also more Dredd as he faces an "ape revolution" on Krong Island from Wyatt and Lynch.
With old  favourites Cursed Earth Koburn and Devlin Waugh appearing in the mix amongst others, plus the customary reprint edition included, this is a bumper helping to start off 2018 for fans of dystopian sci-fi.
Anthology – Various Creators • Rebellion, £5.99
– Andy Oliver