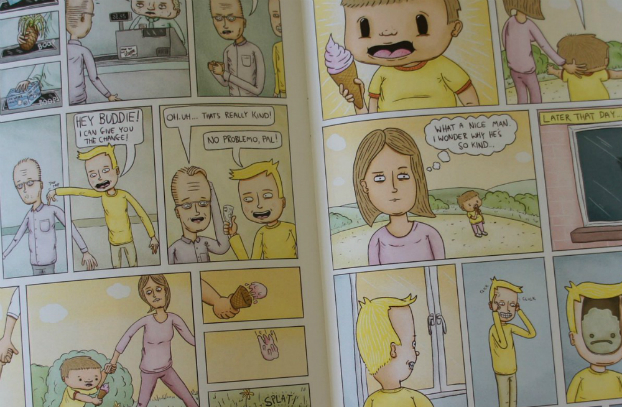 Wildly imaginative and constantly surprising, Todd Oliver's Boxes is strangely reminiscent of the elastic visuals of some of the greats of the British weekly comics traditions of yesteryear …but ramped up to the nth degree. This 24-page collection of strips showcases his dark humour and fluid cartooning in a series of comedy shorts that are both laugh-out-loud funny and deeply disquieting at the same time.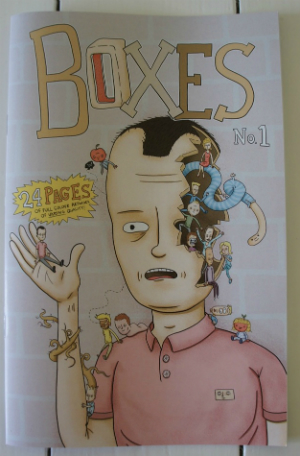 Oliver's particular strength is in body horror – a gross-out slapstick style that is consistently inventive and surreal, playing with the boundaries of the page in cleverly paced and casually unsettling pages. Boxes sets out this almost whimsically sinister manifesto from its very first page in 'Cakeface' with a young man's self-mutilation in the name of fannish gain displaying a witty playfulness with the between-the-panels movement of time and detached body parts.
It's that peculiar contrast of bleak subject matter and mischievous delivery that is the signature mark of Oliver's work. Boxes is full of fleshy frights with a mirthful twist that include a new take on an old story when Jack ingests his magic beans in 'Jack and the Brainstalk', the troublesome trials of the fruit-headed Edward A. Cox in 'Bad Apple', and the ultimate example of an artist putting himself into his work in 'Orsen Withers'.
Sometimes the laughs are from the blatant ludicrousness of the situation with great sight gags that play on visual absurdity (as in an unfortunate trip to the dentist's in 'The Accidental Cannibal') while on other occasions the chortles are to be had from the ingenious and unexpected (the hideous truth behind a breakfast cereal free gift in 'Portal to Dimension 68' is an excellent example of the latter and probably the best strip in the comic).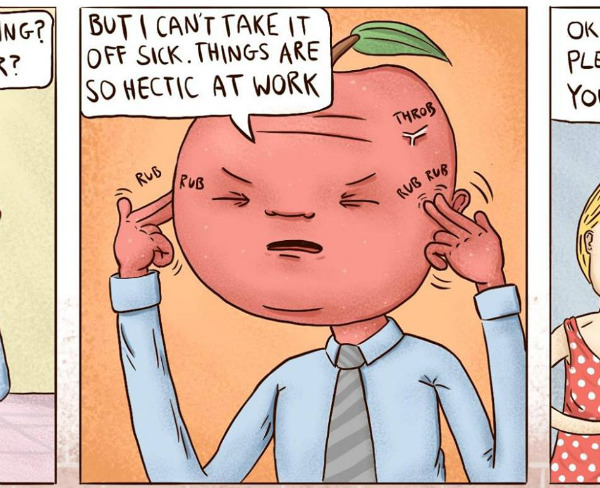 Throughout, Oliver shows his control of sequential storytelling with a careful manipulation of time and motion between frames in his tales and neat narrative tricks like characters interacting across panels and effective use of metaphorical imagery. While that emphasis on awkward moments of unfortunate physical (mis)happenstance is at the forefront of Boxes there are also occasional diversions into self-deprecating humour from Oliver too. It's an indication of a greater range to his output and while the body horror funnies are the main focus of Boxes it will be interesting to see in which direction he takes these breezily brutal comics offerings in the upcoming issue #2.
Follow Todd Oliver on Twitter here and purchase Boxes #1 from his online store here.
For regular updates on all things small press follow Andy Oliver on Twitter here.