Broken Frontier proudly announces the winners of the 19th annual BF Awards, as voted for by you, our readers, and the BF team.
As another difficult year passes us by we can, at least, take some comfort from twelve months of incredible creativity in comics; whether that be solid genre narrative, experimental abstract work, socially relevant material reflecting the times we live in, or alt comics storytelling that inventively exploits the boundaries of the page. This year's Broken Frontier Award nominations list embodied all that and much more, with 2022's winners coming from across all aspects of the comics publishing world.
Some notable results this year included the Best Letterer category where Aditya Bidikar's five-year run as winner came to the closest of ends as Hassan Otsmane-Elhaou just pipped him at the post. Sensory: Life on the Spectrum – An Autistic Comics Anthology was a popular winner in the Best One-Shot Anthology section, giving time to a subject that has had only minimal coverage in comics before, while Shanti Rai took the Breakout Talent Award in another incredibly close finish with less than a percentage point in it. And Zoe Thorogood gained double honours for It's Lonely at the Centre of the Earth, one of the most remarkable examples of autobio comics you will ever read.
This year the Broken Frontier Hall of Fame has two new entries. We figured there are far too many deserving candidates and far too few years to induct them, so from this year we are doubling up. The Hall of Fame exists to showcase vital figures in indie comics with a decade or more of activity in either comics community endeavours or in bringing new voices and work to wider audiences.
As we come into 2023, then, we have two HoF names in independent publishing with around a quarter of a century publishing between them. Firstly Avery Hill Publishing who since 2012 have changed the UK indie comics landscape forever, bringing us the first books of such acclaimed names as Tillie Walden, Zoe Thorogood, Katriona Chapman, Tim Bird, and so many others. Their mission to "help aspiring creators reach their potential" and be "a home to the geniuses that the mainstream has yet to recognise" has given us one of the richest back catalogues in comics publishing. The British scene would be a much poorer one without them.
Secondly, C. Spike Trotman and Iron Circus Comics whose stated aim of "publishing strange and amazing comics, amplifying unheard and unique voices, and giving creators a fair deal" also echoes our own coverage ethos here at BF. Iron Circus's emphasis on under-represented voices is also key here, with their ground-breaking use of crowdfunding models having allowed them to bring so many newer talents to readers through anthology projects. We're delighted to give both publishers recognition in our Hall of Fame for their positive publishing endeavours.
Once again, thank you for voting, for your support for the BF Awards and for all your sharing on social media. Congratulations to all the winners and to the nominees!
Best Writer: Marjorie Liu (The Night Eaters, Abrams/Titan)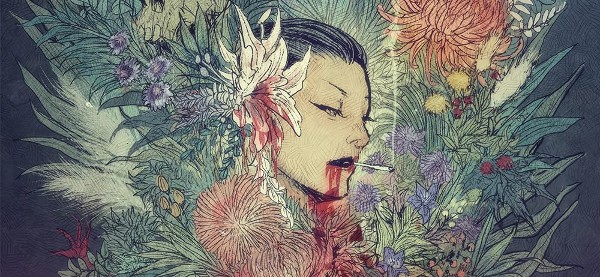 Other nominees:
James Tynion IV (The Department of Truth)
Jamila Rowser (Wash Day Diaries)
Jeff Lemire (Black Hammer Reborn, Little Monsters)
W. Maxwell Prince (Ice Cream Man)
Best Artist: Zoe Thorogood (It's Lonely at the Centre of the Earth, Image Comics)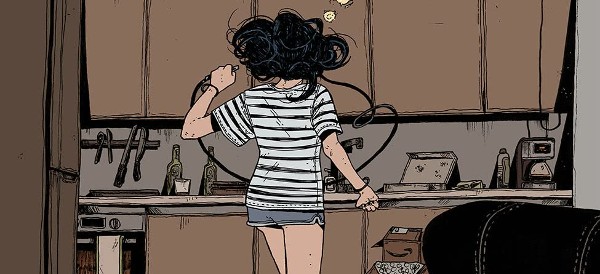 Other nominees:
Anna Readman (Peach Fuzz)
Molly Mendoza (Stray)
Robyn Smith (Wash Day Diaries)
Tillie Walden (Clementine)
Best Colorist: Tamra Bonvillain (Once & Future, BOOM! Studios)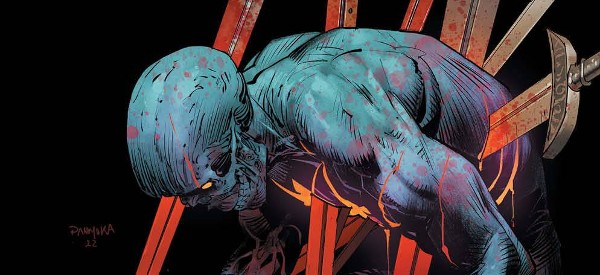 Other nominees:
Chris O'Halloran (Ice Cream Man)
Dave McCaig (We Have Demons)
Dave Stewart (Black Hammer Reborn)
Jean-Francois Beaulieu (Twig)
Best Letterer: Hassan Otsmane-Elhaou (World of Krypton, DC Comics)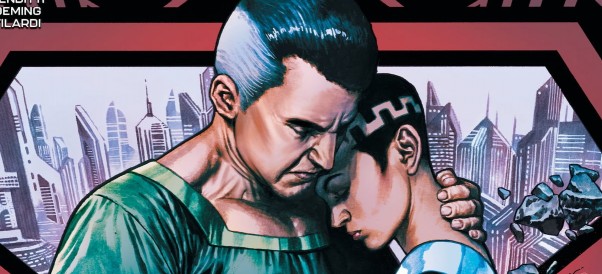 Other nominees:
Aditya Bidikar (The Department of Truth)
Ed Dukeshire (Once & Future)
Nate Piekos (Black Hammer Reborn)
Tom Napolitano (We Have Demons)
Breakout Talent: Shanti Rai (Sennen, Avery Hill Publishing)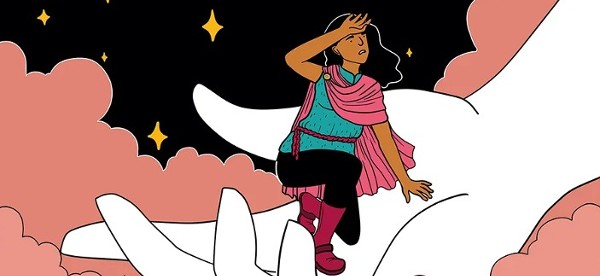 Other nominees:
Alxndra Cook (Momotekku, Koguchi Comics)
Norm Konyu (The Junction, Titan)
Trinidad Escobar (Arrive in My Hands, Black Josei Press)
Veronika Muchitsch (Cyberman, Myriad Editions)
Best Periodical Series: The Department of Truth (James Tynion IV, Martin Simmonds, Aditya Bidikar, Dylan Todd, Image Comics)
Other nominees:
Beano (Anthology series – various creators, D.C. Thomson)
Colossive Cartographies (Anthology series – various creators, Colossive Press)
mini kuš! (Anthology series – various creators, kuš! comics)
A Pocket Chiller ( (Anthology series – various creators, Strip for Me)
Best New Periodical Series: SHELTER (Lucy Sullivan, self-published)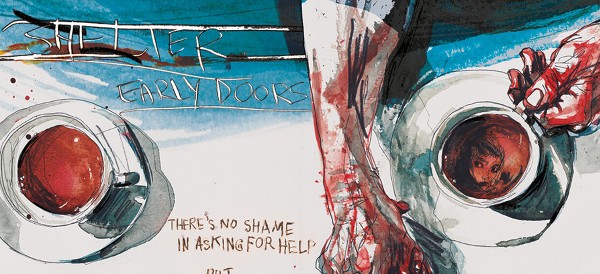 Other nominees:
The Adventures of the Anomalous Viola Holm (Ria Grix, self-published)
G.I.L.T. (Alisa Kwitney, Mauricet, Rob Steen, Ahoy Comics)
Image 30th Anniversary Anthology (Anthology series – various creators, Image Comics)
Monkey Meat (Juni Ba, Image Comics)
Best One-Shot: Stray (Molly Mendoza, Bulgilhan Press)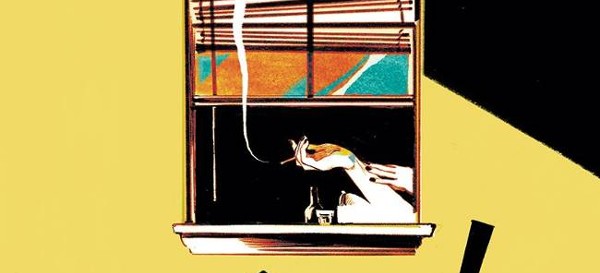 Other nominees:
Arrive in My Hands (Trinidad Escobar, Black Josei Press)
The Black Man's Guide to Getting Pulled Over (Johnny Parker II, Felipe Horas, Scott Ludwig, Shawn Atkins, Kayla Ruffin, Microcosm Publishing)
Cicatrix (Elle Shivers, Silver Sprocket)
Sorry for the Inconvenience… We Are Trying to Save the World (Myfanwy Tristram, self-published)
Best One-Shot Anthology: Sensory: Life on the Spectrum – An Autistic Comics Anthology (Various creators, Edited by Bex Ollerton, Andrews McMeel)
Other nominees:
Animal Stories (Peter & Maria Hoey, Top Shelf Productions)
Explosive Sweet Freezer Razors (Gareth A Hopkins, self-published)
Movements and Moments (Various creators, Drawn & Quarterly)
WiPXL (Various creators, WIP Comics)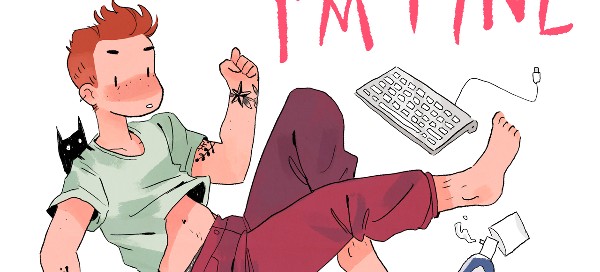 Other nominees:
Best Graphic Novel: Ultrasound (Conor Stechschulte, Fantagraphics Books)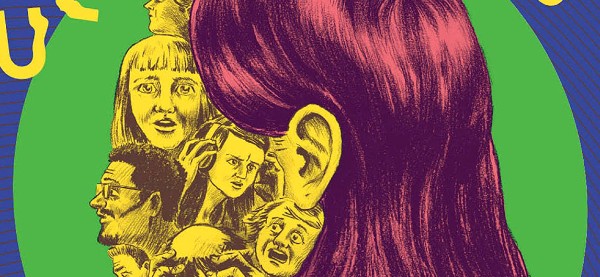 Other nominees:
Acting Class (Nick Drnaso, Granta Books)
Forest Hills Bootleg Society (Dave Baker & Nicole Goux, Atheneum)
No Surrender (Sophie Rickard & Scarlett Rickard, SelfMadeHero)
Thieves (Lucy Bryon, Nobrow Press)
Best Graphic Non-Fiction: It's Lonely at the Centre of the Earth (Zoe Thorogood, Image Comics)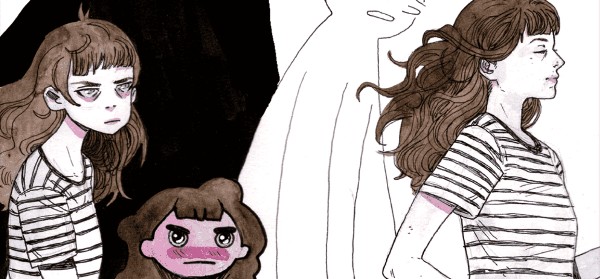 Other nominees:
Ducks: Two Years in the Oil Sands (Kate Beaton, Drawn & Quarterly/Jonathan Cape)
Power Born of Dreams: My Story is Palestine (Mohammad Sabaaneh, Dalia and Mouin Rabbani, Street Noise Books)
Sleeping While Standing (Taki Soma, Avery Hill Publishing)
Suzanne: The Jazz Age Goddess of Tennis (Tom Humberstone. Avery Hill Publishing)
Best Collection of Classic Material: Love and Rockets: The First Fifty (Gilbert and Jaime Hernandez, Fantagraphics Books)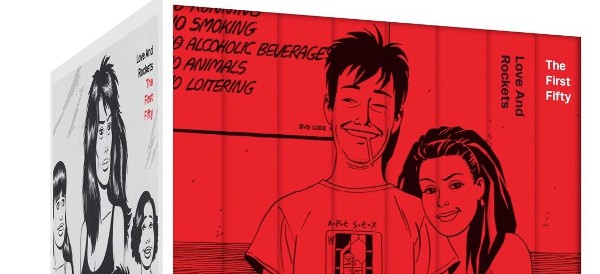 Other nominees:
Badtime Bedtime Stories (Leo Baxendale, Rebellion/Treasury of British Comics)
Friday Foster: The Sunday Strips (Jim Lawrence & Jorge Longarón, Ablaze)
Geneviève Castrée: Complete Works 1981-2016 (Geneviève Castrée, Drawn & Quarterly)
Talk to My Back (Yamada Murasaki, Ryan Holmberg, Drawn & Quarterly)
Best Book on Comics: Filth & Grammar: The Comic Book Editor's (Secret) Handbook (Edited by Shelly Bond, Off Register Press)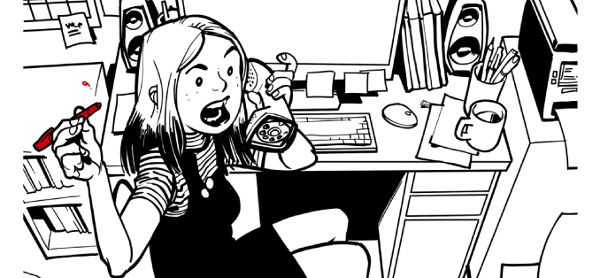 Anatomy of Comics: Famous Originals of Narrative Art (Damien MacDonald, Flammarion)
The LGBTQ+ Comics Studies Reader: Critical Openings, Future Directions (Edited by Alison Halsall and Jonathan Warren,

 

University Press of Mississippi)
See You At San Diego: An Oral History of Comic-Con, Fandom, and the Triumph of Geek Culture (Mathew Klickstein, Fantagraphics Books)
Seeing Comics through Art History: Alternative Approaches to the Form (Edited by Maggie Gray and Ian Horton, Palgrave Macmillan)
Best Publisher: Silver Sprocket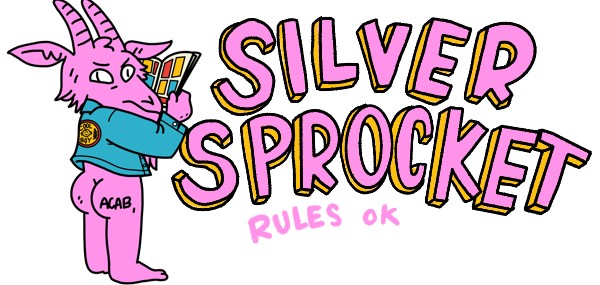 Other nominees:
Avery Hill Publishing
Conundrum Press
Drawn & Quarterly
Fantagraphics Books
Broken Frontier Hall of Fame
2017 – Annie Koyama (Koyama Press)
2018 – Corinne Pearlman (Myriad Editions)
2019 – David Schilter and Sanita Muižniece (kuš! comics)
2020 – Gosh! Comics
2021 – Steve Walsh (Gosh! Comics, Avery Hill Publishing)
2022 – Avery Hill Publishing and C. Spike Trotman (Iron Circus Comics)