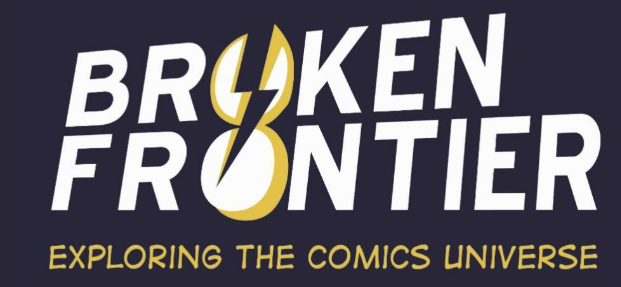 At the end of October Broken Frontier celebrates an incredible 20 years of exploring the comics universe and we want to invite you to join in the celebrations! Whether you are a creator, a publisher, a retailer, a comics commentator or a regular BF reader we would like to hear from you for our two-week birthday event running from the end of October through the first week of November.
If there is one thing that has been at the heart of Broken Frontier's ethos over the years it's been discovering, promoting, supporting and championing exciting new voices on the scene. Whether that's been through our reviews or as part of our annual 'Six to Watch' initiative we have provided the first coverage for so many originally self-published artists who went on to great things with publishers including DC/Vertigo, BOOM! Studios, Rebellion/2000 AD, Lerner Graphic Universe, Avery Hill Publishing, Z2 Comics, Myriad Editions, Image Comics, SelfMadeHero, Street Noise Books, Cast Iron Books, Unbound Books, Faber and probably many more we've forgotten.
We have a number of strands of coverage planned for our 20th but the one we want your help with centres on that idea of discovery and bringing creators to wider audiences. So whatever your place in the comics world we want to hear from you for a series of round-up blog posts about a creator, creative team or project that you love and first found via Broken Frontier. If you'd like to take part then send us as little as 50 words up to as much as you want to say on someone BF introduced you to whose work grabbed your attention, and why it means so much to you. E-mail us here with your thoughts and one optional link to your social media/online store/website and we will be delighted to include you in our festivities!
This is a great opportunity to promote the practice of some incredibly talented people in these difficult times. We look forward to hearing from you. 🙂