It's almost Wednesday, and you know what that means: a fresh load of comics and graphic novels! With so many publications hitting your local comics store or digital storefront, BF is here to lead you through the woods. If you want to know which books should be on your pull list, look no further…
Comic of the Week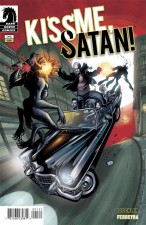 Kiss Me, Satan #1
Barnabus Black is a fallen angel. That might be a fairly typical start to an urban fantasy story, but there's a catch — he wants back into heaven. How he's going to go about doing that, isn't entirely clear, but working as a bodyguard for a New Orleans-based coven of witches at odds with the local werewolf mafia is probably as good a start as any.
An ambitious miniseries from the team of former Deadpool writer Victor Gischler and Colder artist Juan Ferreyra, Dark Horse's latest addition to its already impressive fleet of horror titles brings witches, werewolves, and fallen angels together in one big noir-flavored package.
Victor Gischler (W), Juan Ferreyra (A) • Dark Horse Comics, $3.99
– Evan Henry
Zero #1
A mysterious piece of technology has resurfaced, with a power that threatens to wreak untold havoc. Planted inside the body of a genetically altered terrorist, the device lies at the root of a conflict years in the making. Everyone wants it, but those who have it aren't going to give it up easily.
Into the picture enters Edward Zero, a highly trained assassin of the highest order. A master in the art of espionage, Zero has a vast number of kills under his belt, and if Armageddon is to be averted, he just might be the world's last chance.
Ales Kot (W), Michael Walsh, Jordie Bellaire (A) • Image Comics, $2.99
– Evan Henry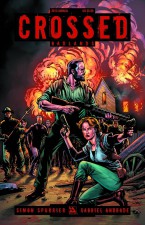 Crossed Special 2013
Garth Ennis's exploration of the post-apocalyptic Australian Outback is five years old, and this week it returns with a vengeance in this special, helmed by writer Simon Spurrier (2000 AD, X-Men Legacy) and artist Gabriel Andrade (Lady Death, Ferals). Todd lives on his own, driving a road train through what little remains of a civilization that has long since destroyed itself. Where starvation and disease aren't out to kill you, watch your back, because a band of depraved cannibals probably are.
And in case you need more reason to check this one out, Jacen Burrows, Crossed's original artist, is back for a special appearance, delivering a quartet of covers for this giant-sized special.
Simon Spurrier (W), Gabriel Andrade (A) • Avatar Press, $5.99
– Evan Henry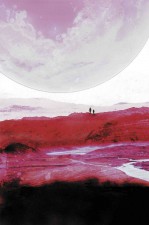 Savage Wolverine #9
The folks at DC Comics have impressed a lot of readers with their Legends of the Dark Knight and Adventures of Superman series'. Each book allows all creators, from the top-talent to relative newcomers, to write out-of-continuity stories about two of the greatest heroes in comic books.
Marvel's answer to those books has been Savage Wolverine. After a few months of Frank Cho, then Zeb Wells and Joe Madureira, the brilliant Jock takes over both writing and drawing on the series. This is the first of a three part science fiction story that strands a future Wolverine on a far distant planet. This all sounds so crazy that it has to work. And even if it somehow doesn't, Jock's art is always great.
Jock (W and A) • Marvel Comics, $3.99
– Levi Hunt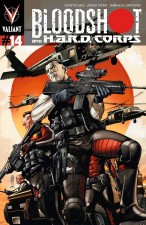 Bloodshot and H.A.R.D. Corps #14
In the aftermath of Harbinger Wars, things aren't slowing down a bit in the Valiant universe, and some big changes are in store. Not only does this issue herald a title change (from plain-ol' Bloodshot to Bloodshot and H.A.R.D. Corps), the publisher is shaking things up on the creative end of things as well. Harbinger scribe Joshua Dysart joins Christos Gage to pen the next step in the story of Valiant's gun-toting antihero, and hot on their trail is ex-Archer & Armstrong artist Emanuela Lupacchino.
With Bloodshot heading up a team of newly christened superhumans, things are about as far from predictable as you can get, and Valiant fans won't want to miss a minute of it.
Christos Gage, Joshua Dysart (W), Emanuela Lupacchino (A) • Valiant Entertainment, $3.99
– Evan Henry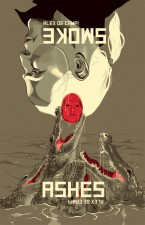 Smoke/Ashes TPB
Dark Horse's Smoke/Ashes collects writer Alex de Campi's two critically acclaimed miniseries: the Eisner-nominated Smoke and its sequel, Ashes. Featuring art from a formidable team of illustrators, these two stories take us deep into the heart of a gritty, dystopic Britain. With a cabal of nefarious power brokers covertly working to gain control of the world's petroleum trade, ambitious journalist Katie Shah finds herself caught in the middle, along with the albino hitman Rupert Cain.
But that's only the beginning. In Ashes, an A.I. program bent on unleashing a global calamity is let loose on the Internet, and things manage to go from bad to worse.
Alex de Campi (W), Mack Chater, Alem C'urin, Colleen Doran, Alice Duke, Tim Durning, R. M. Guera, Jesse Hamm, Igor Kordey, Dan McDaid, Carla Speed McNeil, Richard Pace, Bill Sienkiewicz, James Smith, Milton& Felipe Sobreiro (A) • Dark Horse Comics, $29.99
– Evan Henry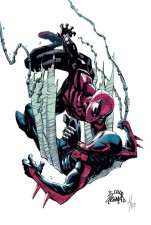 Superior Spider-Man #18
"In Superior Spider-Man #18, the Superior Spider-Man meets and fights the Spider-Man of 2099!
I've been really enjoying Dan Slott's take on Dock Ock as Spider-Man and all the changes he has the freedom to make now. I also love Spider-Man 2099, his cool costume and power set, and the semi-dystopian future he comes from. I'm looking forward to fun images and a fresh story.
Dan Slott (W), Ryan Stegman (A) • Marvel Comics, $3.99"
– Jonah Lang