"There's never been a better time for bringing exciting comics voices into contact with an eager and engaged audience."
Longtime Staffers Murphy and Wilkins Assume New Editorial Roles
Broken Frontier has expanded its editorial staff by appointing Tom Murphy (below left) as its new Managing Editor, with Jason Wilkins (below right) stepping into the role of Editor previously filled by Murphy.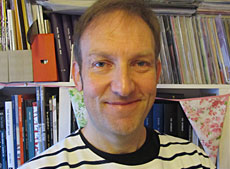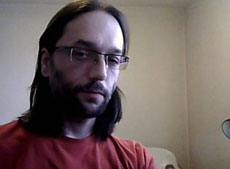 Broken Frontier's Managing Editor role had been vacant for several months following the appointment of Andy Oliver as the site's new Editor-in-Chief.
Both Murphy and Wilkins are incredibly excited about expanding the site's content and broader presence. In their new positions, they're dead-set on deepening Broken Frontier's already strong relationship with publishers and creators and making BF even more of a meeting place for people who see comics as a vibrant and diverse art form.
Says Murphy: "The current explosion of talent and creativity feels like the real deal, especially on the indie and creator-owned fronts we love to push. From widescreen narrative to abstract poetics, and from journalism to stylised biography, there's never been a better time for bringing exciting comics voices into contact with an eager and engaged audience.
"That's what Broken Frontier has been doing for over a decade now, and both Jason and I are proud and excited to have this opportunity."
Oliver continues, "Tom and Jason don't just understand the Broken Frontier philosophy, they embody it. I couldn't be happier to be working with two such committed comics activists going forwards."