Congratulations today to our very own Jenny Robins who has been shortlisted in the V&A Illustration Awards 2022 for her Myriad First Graphic Novel Competition-winning book Biscuits (assorted), published by Myriad Editions. Jenny has been nominated in the Book Illustration section, the other categories being the Book Cover Award, the Illustrated Journalism Award and the Student Illustrator of the Year.
The judges for this 50th anniversary year of the Awards are illustrators Dapo Adeola, Ann Kiernan, Axel Scheffler and Posy Simmonds, with chairing duties from V&A Director Tristram Hunt. You could find out more about the awards on the V&A site here including all the other nominees. You can also read an interview with Jenny here at BF on working on Biscuits (assorted).
Congrats to Jenny from the Broken Frontier team!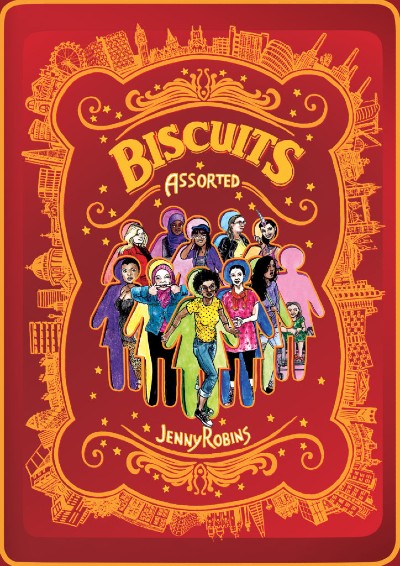 Top image – the cover of Biscuits (assorted) from Myriad, above right interior art from the graphic novel, and above left the original early zine version of the concept