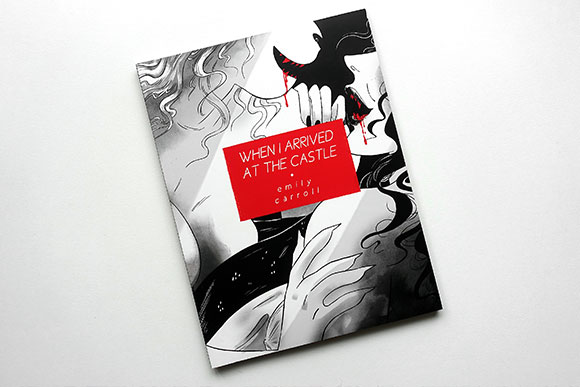 True narrative horror is as much about what isn't said – what is left to the readers' interpretation and imagination – as it is about the genre's more overt and ostentatious trappings. The implicit and the explicit working in perfect symbiotic balance. In that regard, from Through the Woods to Frontier's 'Ann By the Bed', Emily Carroll's work has always been as hypnotic as it is terrifying.
Carroll's When I Arrived at the Castle is an intense character piece, published by the ever reliable Koyama Press. Entering the gothic environs of the vampiric Countess's castle, a young woman (in the guise of an anthropomorphic feline) has very specific motives to end the evil that lurks therein. But the discoveries she makes within speak of lost souls and guilty complicity in a brooding drama steeped in the darkly erotic…
With deep blacks offset by visceral reds on almost every page – reflecting in turn the bleakness and brutality of the story – this slow-building confrontation is a spellbindingly unsettling affair; reader feeling as entranced by the Countess's mesmerisingly sinister presence as her visitor. Carroll ramps up the tension with the curiously disarming poetical language of the piece emphasising a sense of beauty in the terrible, and the lyrical cadence of the words seducing us with an alluring rhythm as these near-80 pages work towards their fatalistic inevitability.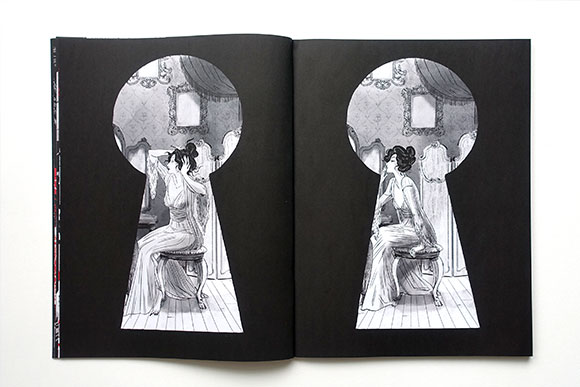 Being a Carroll comic, of course, we can be assured that the pure language of comics will be spoken with a subtle but profound eloquence and When I Arrived at the Castle certainly does not disappoint there. The environs of the castle become part of the very structure of the page with those floating reds sweeping across the stygian darkness and giving the reader the feeling of characters moving as much through a void of experiences as they are a physical space. Sound effect lettering, too, plays an integral role in accentuating the mood and atmosphere of the story and Carroll's firm command of visual storytelling to emphasis different sensations of time's passing is deft throughout. One sequence involving the Countess being observed through a keyhole is sublime in its pacing.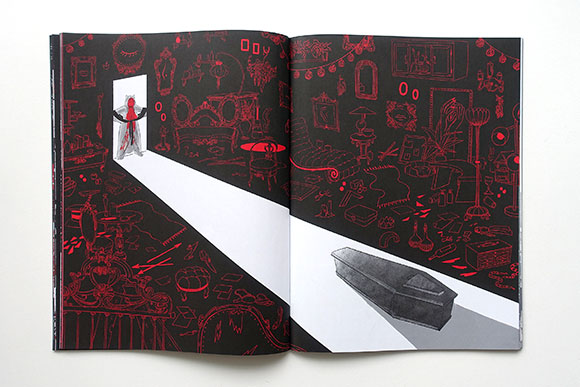 Clever shifts in narrative presentation underline both the tragedy and stark reality inherent in events as the audience begins to piece together the shared history of the characters. Carroll feeds the reader enough information to ensure their interaction with story and characters but also leaves enough room for their own interpretation of subtext and relationship, and it's in that space that the true terror of When I Arrived at the Castle lies.
Emily Carroll (W/A) Koyama Press, $15.00
For regular updates on all things small press follow Andy Oliver on Twitter here.
Review by Andy Oliver