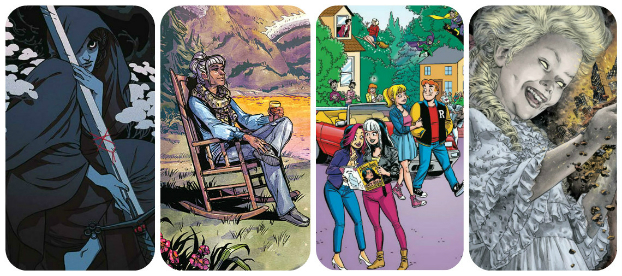 It's nearly Wednesday, and you know what that means: a fresh load of comics and graphic novels! With so many publications hitting your local comics store, comics events or digital storefront, the BF team are here to lead you through the woods with our weekly staff picks. Satisfaction guaranteed!
Comic of the Week
By Chance or Providence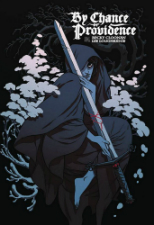 This trade paperback compilation from Image Comics collects the three acclaimed Becky Cloonan self-published minicomics from a few years back – Wolves, The Mire and Demeter – that received rave reviews and huge acclaim on their initial outing. Dark fantasy and hauntingly tinged drama converge with Cloonan's entrancingly disquieting visuals and Lee Loughridge's considered colours.
Back in 2013 I reviewed The Mire here at BF saying "the magic of Cloonan's art lies in that strangely haunting way that she can find splendour in the macabre and imbue the eerie with a spellbinding charm." You can also read a Broken Frontier interview with Cloonan on Demeter here from the same year. With a series of sketchbook "extras" as a bonus this is a must-buy reissue of some classic Cloonan work.
Becky Cloonan (W/A), Lee Loughridge (C) • Image Comics, $16.99
– Andy Oliver
Shutter #30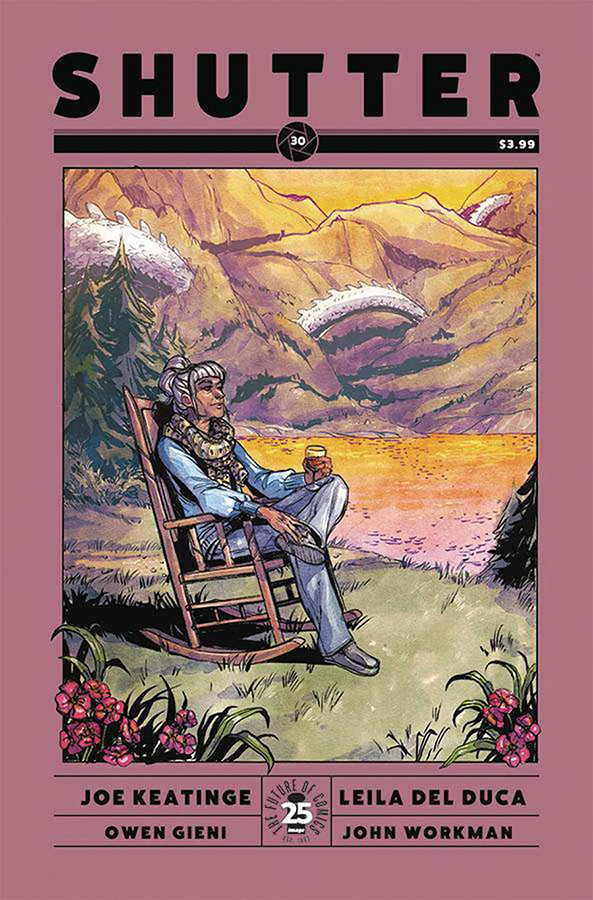 The final issue of the high-fantasy, urban adventure series that launched the career of rising star Leila del Duca and solidified Joe Keatinge as one of the brightest new storytellers in this medium.
Kate Kristopher has crossed the globe (and beyond) in search of answers to her family's mystery. Who is her mother? What happened to her father? And just how many siblings does she have? Say one last goodbye to Kate as the adventure of a lifetime finally comes to a close.
Joe Keatinge (W), Leila del Duca (A), Owen Gieni (C) • Image Comics, $3.99
– Tyler Chin-Tanner
Your Pal Archie #1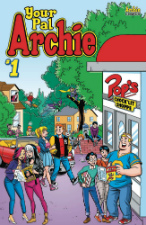 Given the main Archie ongoing series is moving further into the realms of gritty drama, Riverdale continues a dark take on the characters, and various satellite books over the last couple of years have seen our fave teenagers experience gruesome deaths by zombie, Sharknado and alien Predators, perhaps a switch to something nearer a traditional model for an Archie Comics series was inevitable.
This week sees Ty Templeton team up with veteran Archie creator Dan Parent on the new Your Pal Archie book which is also being touted as an "All-New Classic Archie" take on this much-loved cast of characters. One for the long-term enthusiasts perhaps or readers wanting to rediscover a less fraught version of Riverdale that recaptures the escapist fun of the characters.
Ty Templeton (W), Ty Templeton & Dan Parent (A) • Archie Comics, $3.99
– Andy Oliver
BPRD: The Devil You Know #1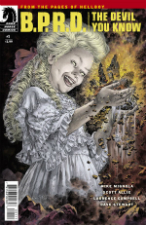 As a consequence of the previous 'Hell on Earth' story, society is trying to recover from the havoc wreaked by the Lovecraftian monsters. In this latest BPRD installment, Mignoliaverse fan-favorite pyrokinetic Liz Sherman is leading a stalwart team through the monster-infested ruins of North Carolina on the most important rescue mission of her life. But strange cults are struggling for influence and a demon has emerged to lead the way. What could go wrong?
Artist Laurence Campbell (2000 AD) takes on the gruesome assortment of monsters and those who hunt them, while Dark Horse editor Scott Allie (Buffy the Vampire Slayer, Abe Sapien) join series creator Mike Mignola for the writing duties. I get the feeling Liz will leave a lot of gooey (or fried) monster parts in her wake. Don't miss it.
Mike Mignola, Scott Allie (W), Laurence Campbell (A) • Dark Horse Comics, $3.99
– Karen O'Brien
Doom Patrol #7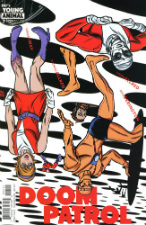 With more exciting news about the Young Animal books coming out of SDCC what better time to dive into the flagship title of Gerard Way's experimental imprint? This issue features a complete-in-one story featuring the return of the Patrol's former leader – the manipulative Niles Caulder, otherwise known as the Chief!
For longer-term readers Way has recaptured that spirit of the profoundly absurd that was such a defining part of Grant Morrison's re-imagining of the team and his constant referencing of the pre-New 52 version of the team will delight those who have only been casual visitors to the DCU since September 2011. Add to that guest art from the incomparable Mike Allred and you have an unmissable offering of way-out weirdness to immerse yourselves in.
Gerard Way (W), Mike Allred (A) • DC Comics/Young Animal, $3.99
– Andy Oliver