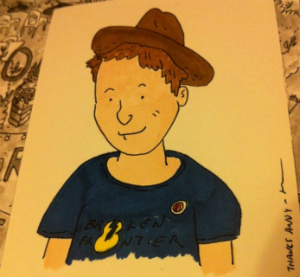 In just over three months, on Saturday July 8th, Small Press Day will return to the UK and Ireland with another celebration of self-publishing, micropublishing and DIY culture. Last year's event was undoubtedly one of the true highlights of the UK comics calendar and, having been involved with it from very near the beginning, I can assure you all it was a process that took on a life of its own from inception to culmination!
It's not hyperbolic at all to say that, after all the months of work that had gone into SPD 2016, there was a true sense of joy in seeing the regular updates coming in over social media and realising the scope of what was happening over the course of the day. You can read the thoughts of the SPD co-organisers (David Ziggy Greene, Amneet Johal and myself) on the success of 2016's day here.
With last week's announcement of the date for this year's Small Press Day it seemed an opportune moment to use this week's 'A View from the Frontier' to give four reasons why we should all be looking forward to this year's event – all based on that quartet of key words I underlined as embodying the BF ethos here a couple of months ago.
So let's start with…
Celebration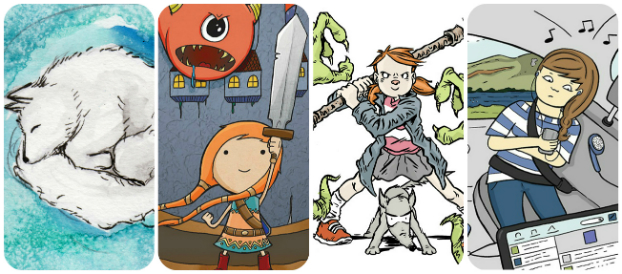 Just like Christmas the lead-up to Small Press Day will be almost as exciting as the day itself! We have over four months of build-up and coverage to look forward to that will allow us to not just promote small press creators in the normal online venues but also ensure the scene gets showcased in non-traditional outlets.
There is, of course, that nominal Small Press Day team working to co-ordinate events but the reality of the situation is that every single person involved with July 8th – from those who retweet news to those organising major events – are all part of Team SPD. And if last year is anything to go by then that's going to be a small army of activists working together to guarantee a truly celebratory few months between now and July.
Community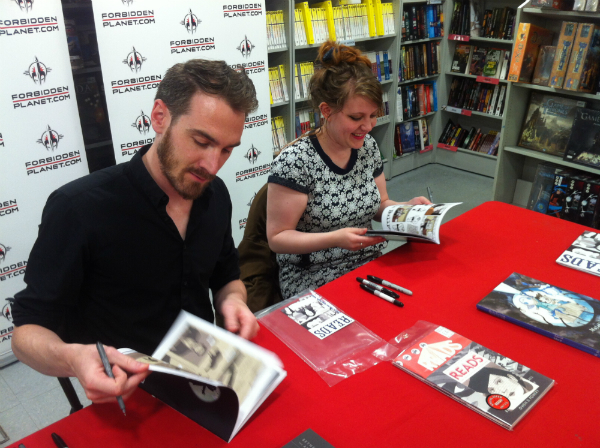 Twenty-five events took place last year across the UK and Ireland with over 120 small press creators signing in stores alone. That's a lot of dedicated time for the small press from supportive shops and a fantastic number of opportunities for self-publishers to connect with new audiences. From Housman's Radical Bookshop to the Forbidden Planet chains, stores of all shapes and sizes joined together to bring the next wave of indie creative talent and the democracy of DIY culture to wider readerships. (Avery Hill's Forbidden Planet signing above with Owen D. Pomery and our own EdieOP).
Collaboration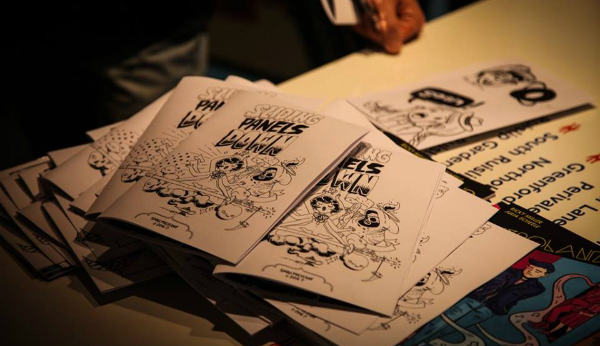 Small Press Day was all about people coming together and what sums that up better than the above collaborative comic from Orbital Comics and Gosh! Comics? Over the course of the day last year, pages were drawn by the multitude of artist signing at both shops as overseen by Gosh's Steven Walsh and Orbital's Camila Barboza and this minicomic put together and published by the evening. The spirit of the event summed up in one collaborative enterprise!
Championing

Small Press Day exists to push both the ethos of self and micropublishing and the practitioners who operate within that scene. That objective was achieved so spectacularly last year because so many people from across the scene came together to champion the small press with such enthusiasm and zeal. If you were at one of those 25 events on the day you will have seen that in evidence at shops, fairs, mini-festivals and workshops. Behind the scenes as well, though, an astonishing amount of extra work was taken on by stores, activists, creators, collectives, the comics press and publishers to plan out the day and make it a reality.
We have a remarkably vibrant scene in the UK and Ireland. Expect Small Press Day 2017 to push it to even greater heights.
– Andy Oliver, Broken Frontier Editor-in-Chief, April 3rd, 2017
For more on Small Press Day visit the site here and follow the SPD Twitter here. 
This week's 'Andy Oliver cartoon' is by Kevin Budnik. Kevin is an Ignatz Award- nominated artist who has been published by Yeti Press (Our Ever Improving Living Room) and has self-published books like Handbook and Epilogue. You can visit his online store here and follow him on Twitter here. 
For regular updates on all things small press and Broken Frontier follow Andy Oliver on Twitter here.