"Going forward…"
Two largely meaningless words that I nevertheless seem to have been using with alarming regularity in e-mails over the last few weeks. They've started far too many communications since Frederik Hautain – Broken Frontier's founder and guiding light for the last 14 years – approached me with the unexpected opportunity to become the site's new owner at the beginning of this month. Fred detailed his reasons for leaving BF earlier today here so it seems incumbent on me now to underline just how we will continue to carry on his vision for BF in the coming months and years.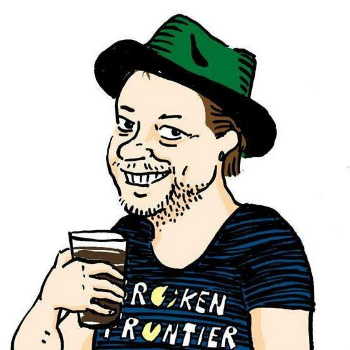 It's difficult to believe sometimes but I've been a part of BF for over a decade now. In that time I've seen the site regenerate through a number of incarnations but one thing has always been a constant. It doesn't matter whether you're the creative team behind a blockbuster, mega-selling, internationally known title or someone hand-stapling their 20-issue print run zine – if the work is good, and it grabs our attention, you'll get equal consideration for coverage at BF.
For me, that core BF spirit can essentially be summed up in four words – community, collaboration, celebration and championing. And, at the risk of sounding like a David Brent clone with a flipchart, I want to use this first weekly 'A View from the Frontier' blog to talk very briefly about each one and what they mean for BF in 2017…
Community and Collaboration – Partnerships and involvement in the wider comics community have become very important to us over the last few years whether that be our monthly Drink and Draws with our friends at Gosh! Comics; our focused support of events like Breakdown's Safari that share a common ethos with BF; our involvement in co-organising Small Press Day; shortlisting in the British Comic Awards and judging the Myriad First Graphic Novel Competition; chairing panels at ELCAF; speaking at Laydeez do Comics; teaming up with Page 45 and Avery Hill at LICAF; panel appearances at Orbital Comics … the list could go on and on.
That's something we'll be looking to expand on and evolve as we move onwards. Our form of comics coverage isn't a competition. It's a shared philosophy. And we'll continue to work closely with those institutions and individuals that we've collaborated with in the past – while hopefully forging new relationships with others – to achieve that aim of spotlighting the work of deserving practitioners.
Which brings us neatly to…
Celebration and Championing – Broken Frontier will always be first and foremost about the art form rather than the industry, about pushing the most exciting new voices out there as opposed to dwelling on the more forgettable uses of the medium. There's a diversity of valid takes on comics coverage across the internet – some of them practically polarised in their approaches – but ours has always been largely celebratory in tone.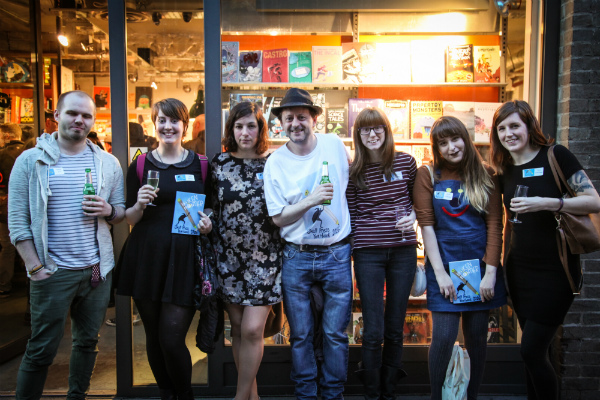 If you've ardently followed the stories of the artists involved in our 'Six Small Press Creators to Watch' programmes over the last three years (the 2015 'Six' pictured above) then expect to see more coverage of that type. Enjoyed last year's Broken Frontier Small Press Yearbook celebrating some of the most exciting new indie creators on the self-publishing scene? Look for another edition this year. Discovering, promoting and championing the next generation of comics talent is part of BF's identity, after all, and that's not going to change any time soon.
We have an amazing team of talented writers on board for this next small step in BF's journey and you can find out more about them here. The ten of us are determined to take the site onwards and upwards (to use our founder's favourite phrase!) and justify Fred's faith in letting me adopt his baby.
We're Broken Frontier. We'll continue to strive to make a positive difference. And we sincerely hope you'll be a part of that experience in the months to come.
– Andy Oliver, Broken Frontier Editor-in-Chief, January 30th, 2017
This week's 'Andy Oliver cartoon' is by Francesca Cassavetti. Francesca is a mainstay of the UK small press scene known for acclaimed autobio comics like The Most Natural Thing in the World and was a finalist in the 2014 Myriad First Graphic Novel Competition. You can find out more about her work and buy her comics here. 
For regular updates on all things small press and Broken Frontier follow Andy Oliver on Twitter here.