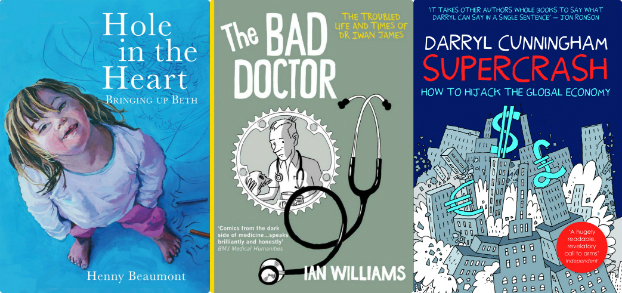 MYRIAD WEEK!
This week at Broken Frontier we're celebrating the spirit of Myriad Editions and what better way to start our series of reviews, interviews and features than with the person responsible for overseeing the Myriad graphic list, Creative Director Corinne Pearlman?
A familiar face on the London and Brighton indie comics circuit, Pearlman's discerning eye and passion for discovering exciting new practitioners of the form is one that we can certainly empathise with here at BF. Three years ago I got to work very closely with Corinne (below right, photo by Richy K. Chandler) when she asked me to be part of the judging panel for the second Myriad First Graphic Novel Competition.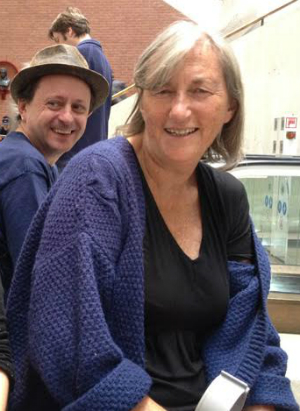 It's a delight then to be able to kick off our Myriad Week by chatting to her today about the publisher's acclaimed back catalogue, what she looks for in aspiring graphic novelists and what's coming up from Myriad in the near future… 
ANDY OLIVER: Before we start to talk about Myriad can you give us a short account of your journey into comics and your own work as a cartoonist?
CORINNE PEARLMAN: I read loads of comics as a child: my parents were clearly very generous as I recall Girl, The Dandy, The Beezer and Judy being delivered weekly! I graduated to the high drama of Schoolfriends Picture Library, then on to romance comics,  and then a mere step to the underground of Crumb et al. I did art along the way (a friend accused my work of looking like comics, not art, about which I felt both righteous and annoyed).
Once I'd decided that the world should be a better place, I wrote to Age Concern saying I wanted to make 'comics about old people' and got my first job, although I rightly didn't share with them my Crumb-influenced comic on hypothermia. I worked as a freelance cartoonist and designer for many years for charities and publishers, and illustrated Media: A Graphic Guide written by Philip Boys.
Philip and I then set up Comic Company to first produce The Comic Book of First Love, and, thereafter, a whole range of cartoon and comic-based health resources, still going today. I did a regular autobiographical strip for the Jewish Quarterly for many years on Playing the Jewish Card.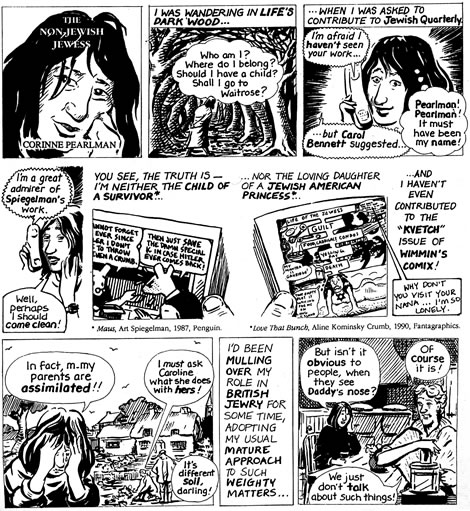 How did you become part of the Myriad team and how would you describe your role as Myriad's Creative Director?
I started creating infographics for Myriad in the '90s: it had arisen from the ashes of Pluto Press, well-known for the Big Red Diary, but also its topical atlases, full of maps and infographics. Candida Lacey took over as publisher after the untimely death of Myriad's managing director, and by 2005 we decided to pool our creative resources: hers from literary publishing, mine from comics and cartoons, and begin our own list of original fiction and graphic novels. Because of my diverse freelancing I have never been full-time at Myriad, but my role as Creative Director has allowed me to oversee and meet some of Myriad's overall design needs as well as the development of the graphic list.
When did Myriad initially become involved in publishing graphic novels? What were the reasons behind commissioning some of your earlier releases?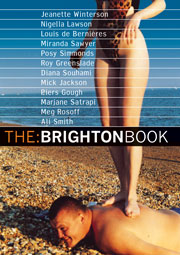 That romantic image of publishing starting at one's kitchen table is not entirely untrue. As digital grew, print runs for the atlases were falling, and Myriad needed to diversify. Myriad's first foray into its own publishing came from Candida's idea to produce an anthology for the Brighton Festival. The Brighton Book in 2005 was an eclectic mix original fiction, graphics and photographs.
The most popular thing in it was Woodrow Phoenix's The End of the Line, and we invited him to come up with ideas for a graphic book: the result was Rumble Strip, a graphic polemic about our love affair with cars, and why we let drivers off the hook when they kill. I'd known Woodrow for years, first introduced to me by Paul Gravett as a potential contributor to First Love, and producing some great work for Comic Company, as did Ilya, whose first non-graphic novel we published at Myriad, The Clay Dreaming – partly set where I live in London (but not at my kitchen table)!
I also went to hear Kate Evans talk about her comic on climate change, and how she wished it had a spine, because then it would be available in bookshops. I told Candida and she said: 'Let's do it!'. Funny Weather was followed by Kate's books on breast-feeding and pregnancy: The Food of Love (2009) and Bump (2014) are among our most popular books. And I met Nicola Streeten and Sarah Lightman at the very same conference on women and comics, where they met, where Nicola put her hand up and asked 'Where are the women?' Thus was born Laydeez do Comics.
After attending several meetings I felt bludgeoned into taking out a subscription to Nicola's family zine Liquorice, embedded within which were chapters of her graphic memoir, which later became Billy, Me & You (2012). I'd been hoping that Nicola would have given me a freebie – no such luck! Instead I gave her a contract.
How would you describe Myriad's philosophy in terms of the graphics work you publish? What are you looking for in a submission?
We naturally developed a bent for graphic non-fiction at the start, because that was more my comfort zone,  and it also complemented our topical atlas series. Thanks to the introduction of the First Graphic Novel Competition in 2012, our brief has widened. Myriad runs two competitions seeking first-time authors of original fiction and graphic novels, and it's safe to say that this has introduced us to some brilliant new graphic authors of both fiction and non-fiction.
I would hate to be prescriptive: although of course I am drawn to topical, edgy matters and people saving the world, I also love the personal, dark and irreverent (thank goodness for Gareth Brookes), and am prepared to look at anything in between. What does anyone look for in submission? Excellence, where both form and content create a third way. Good art and good writing coming together: literally a work of art, where the art of the author communicates with the reader on several levels, seamlessly. If that's you, send it in!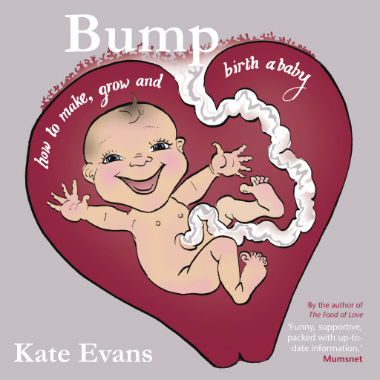 There's been a particularly strong representation of graphic memoirs/graphic medicine from Myriad from a number of highly acclaimed creators like Nicola Streeten, Aneurin Wright and Una. Is the perception that Myriad specialise in that area an advantage to you or does it create its own challenges?
The good thing is that creators like Una come to our table at Thought Bubble and say: 'you really need to publish this book, Myriad is a perfect fit '– in other words, it's great to hear from authors who like our aesthetic and want to be published by us. (I have never seen anyone learn the art of graphic novel making as fast as she did with Becoming Unbecoming – she knew exactly what she wanted as an artist but needed to learn the structural grammar). As an artist she is constantly making new things: I am so excited by what she does next.
I think it's great the way we have naturally developed a graphic medicine specialism, but the real reason why we take on the titles we have is that those books speak to everyone: those books are about humanity and delivered with the same. Nye's book, Things to Do in a Retirement Home Trailer Park (When You're 29 and Unemployed), a memoir about caring for his terminally ill father, speaks to so many people who may be resistant to the characters as a minotaur or rhinoceros.
But I hope we are seen as eclectic too, even though our overall output is modest. You'll remember, as a judge, that we did have plenty of memoir and graphic medicine issues in the submissions to the 2014 First Graphic Novel competition, but I don't see that as a problem as long as it doesn't put anyone else off applying (no thanks to a very well-known creator – and friend! – who says: 'oh yes, you only publish "I suffer from this, I suffer from that"… ) We are open to all!
One of the core Myriad creators who has notably pushed the form to new audiences is Darryl Cunningham (Supercrash, Science Tales). What do you think it is about Darryl's work that's so effective in breaking down complex issues and communicating them in an easily digestible format?
Oh, well we're dealing with Darryl's brain here, which is a wondrous thing and works in methodical ways, and then comes out in fully-formed pages. First of all, he has to have passion about an issue or a person in order to tackle it at book-length scale, although some of his shorter, commissioned work is just as powerful: he really gets his teeth into a subject. He reads copiously until he understands the issue thoroughly, so that he is able to present the facts, analyse where appropriate and call on his enviable resource of knowing what to leave out!
Pages from Darryl Cunningham's Supercrash: How to Hijack the Global Economy on the world financial crisis
Come to think of it, I don't know what Darryl's studio looks like. I don't imagine he has post-it notes and piles of paper lying around, but I could be very wrong… I really don't know how he does it, literally. But my admiration is also for his art which reflects his thinking: pared to the bone, gestural, a beautiful colour palette, and a narrative rhythm to boot: he does seem to start at page 1 and go on until the end. I'm very excited about Graphic Science which is coming out in October: seven stories about scientists who I should know more about, and now I do.
For me, as an observer and commentator, it's been Myriad's role in bringing new creative voices to wider audiences that has been one of its most vital contributions to the scene. The Myriad First Graphic Novel Competition epitomises that spirit. What were the original objectives in setting up the competition?
Myriad's mission statement is quite simply to look for new voices, new ways of seeing. The First Drafts Competition for new writers who haven't yet been published has been a highly influential in bringing authors to our attention whom we go on to publish – or who find agents and other publishers as a result of their shortlisting. And the First Graphic Novel Competition was set up to reflect this – to encourage potential graphic novelists to get in on the act, whether established artists looking to adopt a new medium, or young artists on the first rung of the ladder, or experienced comics artists who had never before attempted a long-form work of graphic narrative.
The judges in discussion at the British Library for the 2014 Myriad First Graphic Novel Competition and previous winner Gareth Brookes announces Jade Sarson as the winner
The two books to have come out of the First Graphic Novel Competition – Jade Sarson's For the Love of God, Marie! and Gareth Brookes's The Black Project – underline just how eclectic your output really is. What was it about those two graphic novels that really caught the imaginations of the judging panels in 2012 and 2014?
I actually remember where I was standing in the room when I saw the first page of The Black Project! Like anyone on a judging committee, you want to be swept away and see something new, be engaged and want to read on. Both arrested by command of their chosen medium: Gareth's largely created from scratch with embroidery and lino-cut, and Jade's using her own mix of manga-inspired comics making. But it was also the command of the narrative voice and creation of character: Gareth using Richard as an unreliable narrator, Jade as an overall narrator of Marie's story: both utterly convincing – and entertaining!
Interesting that both winners of the First Graphic Novel Competition have been original works of graphic fiction, not memoir or medicine, although it was actually pretty close: we – and other publishers – have gone on to publish works by the very strong shortlisted entrants: Henny Beaumont, Paula Knight, Ian Williams among them.
In the decade or so that Myriad have been producing graphic novels how would you say the landscape of the comics publishing scene has changed?
It's certainly developed, and that is in large part thanks to groups of comics artists and comics enthusiasts getting around their kitchen tables (or pub), and creating the books that they want to read. It's also so much easier to self-publish – on the web or in print – as you know, and with journalists like yourself wedded to championing the form, and to networks like Laydeez do Comics providing a supportive platform for sharing work, what's not to do?
Art schools are welcoming comics as a medium (although not always as part of their teaching – maybe something about comics creation needs to be extra-curricular). Comics academics are burgeoning: all this feeds into and influences the publishing scene. As a bespoke graphic novel publisher, SelfMadeHero has been a great success story, and smaller, independent publishers like Avery Hill and Breakdown continue to discover new creators.
On the other hand, as in the late '80s, early '90s, we are still seeing other, big trade publishers dip their toes and turn away: not every graphic novel can be the bestseller they require. Then again, cutbacks notwithstanding, Jonathan Cape's graphic list (under the auspices of Penguin Random House UK) continues to include and publish great creators.
There are a number of upcoming graphic novels from Myriad across 2017-18. What can readers look forward to seeing from you in that time?
First off is Gareth Brookes's second graphic novel, A Thousand Coloured Castles – published this week (above left). A glorious slice of Gareth's imagination, inspired by real events, delivered in yet another innovative technique that had him doing his nut, and unwittingly an uncanny portrait of my 92-year-old mother's boyfriend. Superb stuff.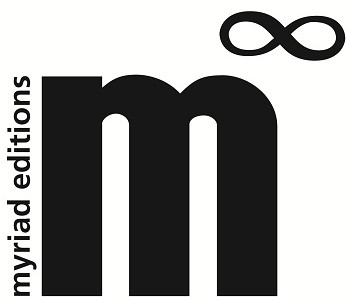 Next, in September, is – revealed here for the first time! – Talking to Gina by Ottilie Hainsworth – our very first doggy book, so eloquent and moving. I love Ottolie's scratchy evocative drawing  (she is a great diary comics person and lovely to be publishing her first full-length work).
Then Darryl's Graphic Science in October, and next year, some great fiction (and second graphic novels) from Ian Williams and Hannah Eaton and a fabulous memoir by Kate Charlesworth, Sensible Footwear! Plus a wonderfully irreverent collection of cartoons by a maestro of the form… contract not signed so I shall keep quiet.
And, finally, given that Myriad is such an advocate and champion of new voices in comics what would be your one soundbite of advice for aspiring new creators?
Self-publish it and then give a free copy to Andy Oliver (and me too, please)!
For more on Myriad visit their site here and follow them on Twitter here. You can also follow Corinne Pearlman on Twitter here.