Admirers of the comics output of Myriad Editions will be pleased to know that the Brighton based publisher has announced a major new graphic novel in their schedule for 2015. July of next year will see the publication of Unbecoming, a project that its creator, Una, describes on her blog as exploring themes of "shame, misogyny, violence and culture". You can read more about the author's reflections on the book's genesis and her creative process in her own words here.
Myriad, of course, have an established track record in giving a platform to comics work that is undeniably challenging, consistently thought-provoking and always fiercely intelligent. From the illuminating graphic journalism of Daryl Cunningham's Science Tales and his upcoming Supercrash, to Nicola Streeten's Billy, Me & You – the graphic memoir of grief and recovery that was so unforgettably labelled a "dead baby story that is funny" – Myriad's back catalogue is brimming with powerful and enduring uses of the medium to both communicate complex ideas and convey personal experience.
Information on Unbecoming from the press release and from Myriad's site is provided below. With new work from Nicola Streeten in Hymn and Paula Knight's eagerly awaited The Facts of Life also both coming next year, 2015 looks set to be another impressive year for Myriad.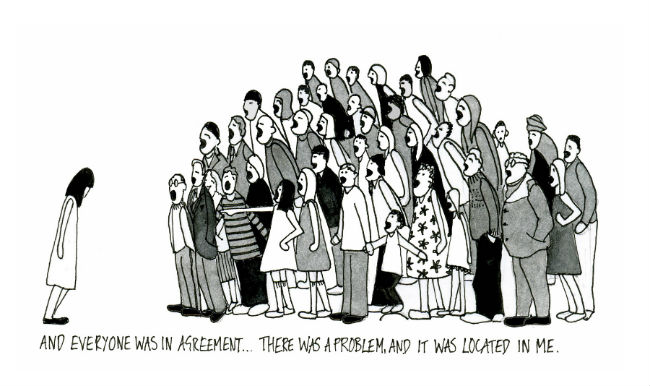 ***
MYRIAD SIGNS COMPELLING NEW GRAPHIC NOVEL ADDRESSING VIOLENCE AGAINST WOMEN AND GIRLS
Myriad has acquired UNBECOMING, an exciting  new graphic novel based on  the experience of Una, who  grew up in West Yorkshire in the 1970s.
It's 1977 and Una is twelve. Other kids are into Punk or Ska, but Una is learning to play 'Mull of Kintyre' on the guitar, and she thinks it's a really good song.
Another song, chanted on the terraces by Leeds United fans, might not have made it on to Top of the Pops, but the boys all sing it on the walk home from school:
"One Yorkshire Ripper… There's only one Yorkshire Ripper… One Yorkshire Ri-pper…"
A serial murderer is at large and the police, despite investing more than two million  man-hours in the case, are making no progress.
A national news story gathers pace, and as it unfolds around her, Una finds herself on the receiving end of a series of violent acts for which she feels she is to blame.
Unbecoming explores gender violence, blame, shame and social responsibility. Through image and text Una asks what it means to grow up in a culture where male violence goes unpunished and unquestioned. With the benefit of hindsight Una explores her experience, wonders if anything has really changed and challenges a global culture that demands that the victims of violence pay its cost.
Myriad Creative Director Corinne Pearlman, who acquired world rights directly from the author, says: 'Una's compelling narrative, both in words and pictures, is not a comfortable read, but it is both moving and beautiful. Despite today's high-profile prosecutions of historic abuse perpetrators, gender violence is endemic in our culture. Una's story is individual, and universal. It is one we will never forget.'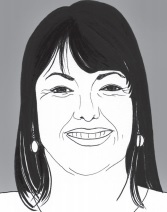 Una is an artist, academic and comics creator whose work aims to explore lived experience within a socio-historical context. Her self-published graphic narratives have covered disability, psychosis, political activism and violence against women and girls. This is her first graphic novel. She lives in Yorkshire.
Myriad is an independent publisher of fiction and graphic books based in Brighton, with a graphics list that has quickly become established as one of the most characterful and thought-provoking in the UK.