Two years ago Broken Frontier's Jenny Robins won the prestigious Myriad First Graphic Novel Competition, saying at the time of her win "there are all of the emotions." You can read an article on Jenny's creative process on her graphic novel here at BF.
Myriad describe the book in the following terms…
Every day we pass a thousand people in the street or squash up against strangers in the underground. Like every city, London is teeming with life: diverse, beautiful, messy, incongruous life, and every face seen fleetingly in the crowd carries a story or two. Some are sad, some are funny, some are boring, but none are ever quite what you would guess.
In Biscuits (assorted), Jenny Robins takes a look at a handful of women's stories in the city as they defy and comply with our expectations, and as they step out of the cookie cutter mould of what it means to be a woman today. What can a relentlessly positive supermarket employee, a strong-minded mother with a secret, a mistress of distraction (and oversharing) and a miss-adventurer in bi-sexual dating do in one long, hot summer? What can they learn from each other and from the colourful cast of women (and the occasional man) in this book of interweaving stories?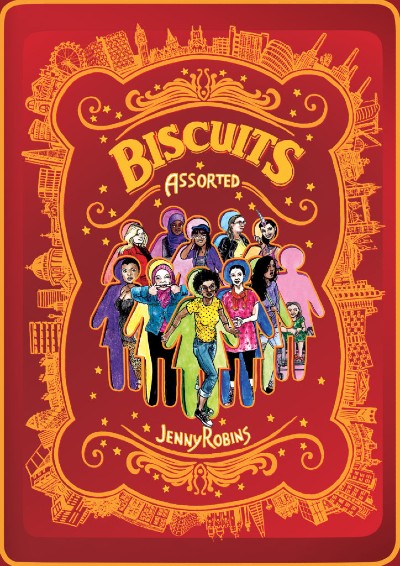 It goes without saying that the whole team at Broken Frontier are eagerly awaiting publication in November. This week saw Biscuits (assorted) available for pre-order on the Myriad site as well as a first look at the cover and some interior preview pages. Make sure to get your order in now – there's never been a better time to support publishers and emerging comics talent!