On Thursday, February 5th, Floating World Comics in Portland, OR held a signing party for the release of Little Nemo: Dream Another Dream, with contributing artists Craig Thompson and Farel Dalrymple on hand to sign and sketch in this massive new hardcover edition.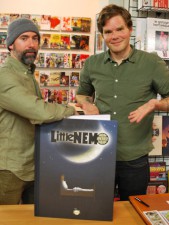 Little Nemo: Dream Another Dream is a 144-page, 16" x 21" hardcover filled with art by more than 100 of today's best cartoonists paying tribute to one of comics' greatest innovators, Winsor McCay, and his creation Little Nemo in Slumberland.
Taking on the same broadsheet newspaper-sized canvas as McCay, artists such as Michael Allred, Paul Pope, Yuko Shimizu, J.H. Williams III, Charles Vess, David Mack, J.G. Jones, Paolo Rivera, Carla Speed McNeil, Bill Sienkiewicz, P. Craig Russell, Ronald Wimberly, Denis Kitchen, Jill Thompson, Stephen R. Bissette, Gabriel Bá & Fábio Moon, John Cassaday, Peter Bagge, Cliff Chiang and Toby Cypress have all done some of the very best work of their illustrious careers.
Dream Another Dream is published by Locust Moon Comics, who were able to fund the creation and printing of the book through Kickstarter. Their campaign raised more than $150,000, with the help of 1,087 backers.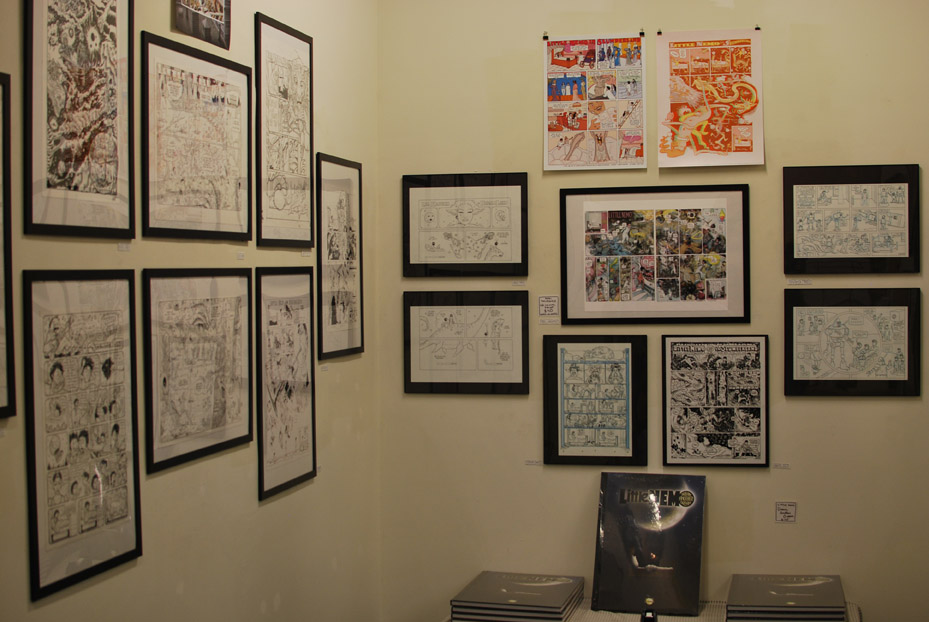 Now, with the hardcover available in stores, Floating World Comics set up a gallery with framed pieces of original art from many of the pieces included in the book. Craig Thompson and Farel Dalrymple joined in as guests, signing and sketching in copies for fans. Farel also had a very exclusive print available, limited to just 10 copies.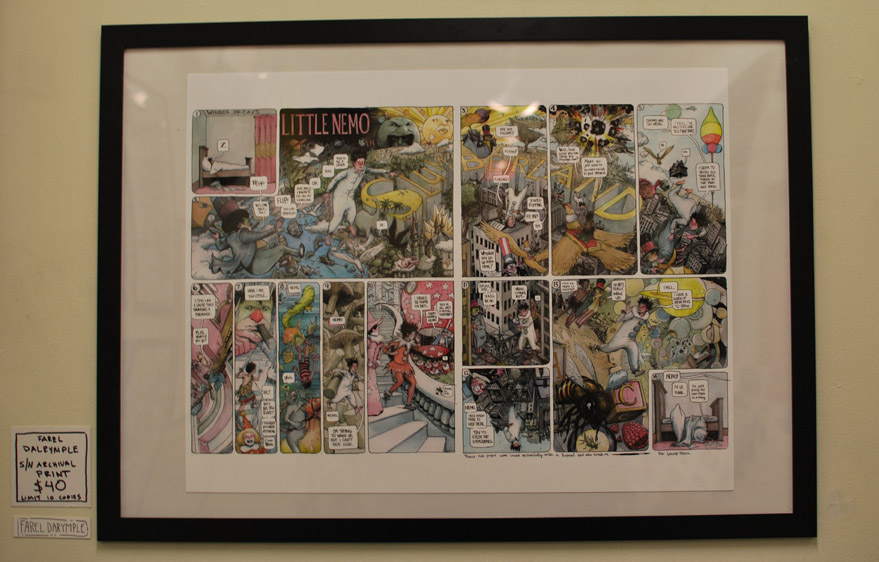 It was a rare sighting for Craig, who's been a bit of a shut-in as he's been finishing the art for his latest, all-ages graphic novel, Space Dumplings, due out on August 25 from Scholastic. Meanwhile, Farel just finished his book tour for The Wrenchies, published by First Second Books. You'll be able to see more of his work coming up later this year as he serializes his Pop Gun War storyline in Brandon Graham's new anthology, The Island, from Image Comics.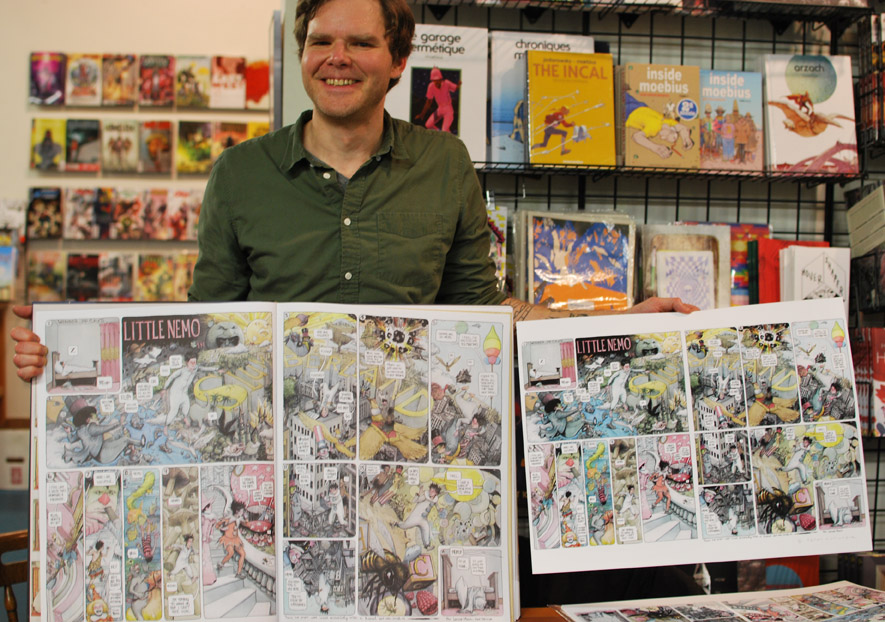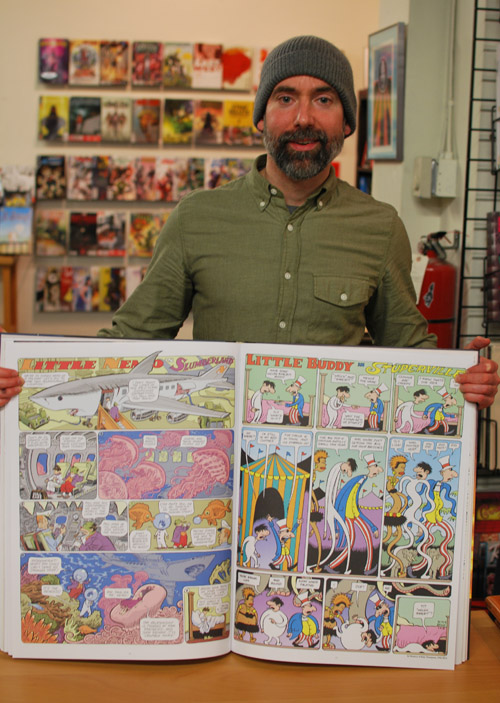 And if you'd like your own copy of Little Nemo: Dream Another Dream, you can order it directly from Locust Moon or ask your local comic book store if they have it in stock or to order a copy for you.