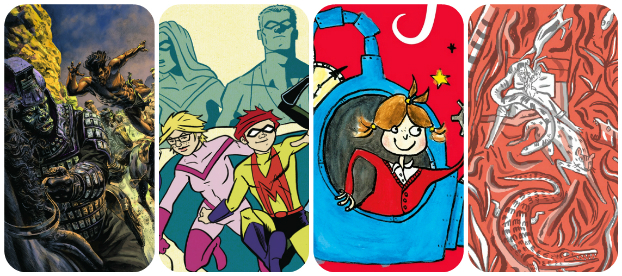 It's nearly Wednesday, and you know what that means: a fresh load of comics and graphic novels! With so many publications hitting your local comics store or digital storefront, the BF team are here to lead you through the woods with our weekly staff picks. Satisfaction guaranteed!
Comic of the Week
A Castle in England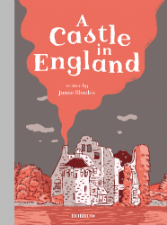 This week sees a truly collaborative anthology effort as Nobrow Press teams up with the National Trust to provide a multi-creator history of Kent's Scotney Castle. Jamie Rhodes, the castle's Writer-in-Residence, provides five stories from its rich past which are illustrated by some top indie talents on the UK scene including Isaac Lenkiewicz, Briony May Smith, William Exley, Becky Palmer and Broken Frontier Award-winning Isabel Greenberg (The Encyclopedia of Early Earth).
With tales set in the Medieval, Elizabethan, Georgian, Victorian and Edwardian eras this is a fantastic use of the medium's communicative power to bring this location's fascinating history to life. You can find out more about the project from the official website here and don't forget there's a launch party at London's Gosh! Comics on May 19th.
Jamie Rhodes (W), Isabel Greenberg, Becky Palmer, Briony May Smith, Isaac Lenkiewicz and William Exley (A) •  Nobrow Press, £14.99
– Andy Oliver
Violence Valley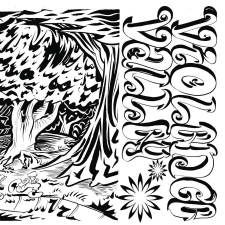 You can pretty much guarantee that anything distributed by Alternative Comics is, at the very least, worth investigating and Jesse McManus's Violence Valley from Floating World Comics is visually one of the standout books of the week.
And how can anyone not fall in love with this plot summary? "A bright, dumb, gap-toothed lad goes rambling out-doors, inevitably finding himself within the deepest bowels of a living, breathing dog. His passage out the other end involves homespun dental work, a transforming pan-flute and the kind of reverse infestation which will make anyone look twice before they flush."
There's a ten-page preview of the book's gloriously distorted, skewed cartooning on the Floating World site here. Take a look and see if you agree with our recommendation for this idiosyncratic black and white one-shot. If you're a BF regular we're pretty sure you will…
Jesse McManus (W/A) • Floating World Comics, $5.99
– Andy Oliver
Amazing Age #1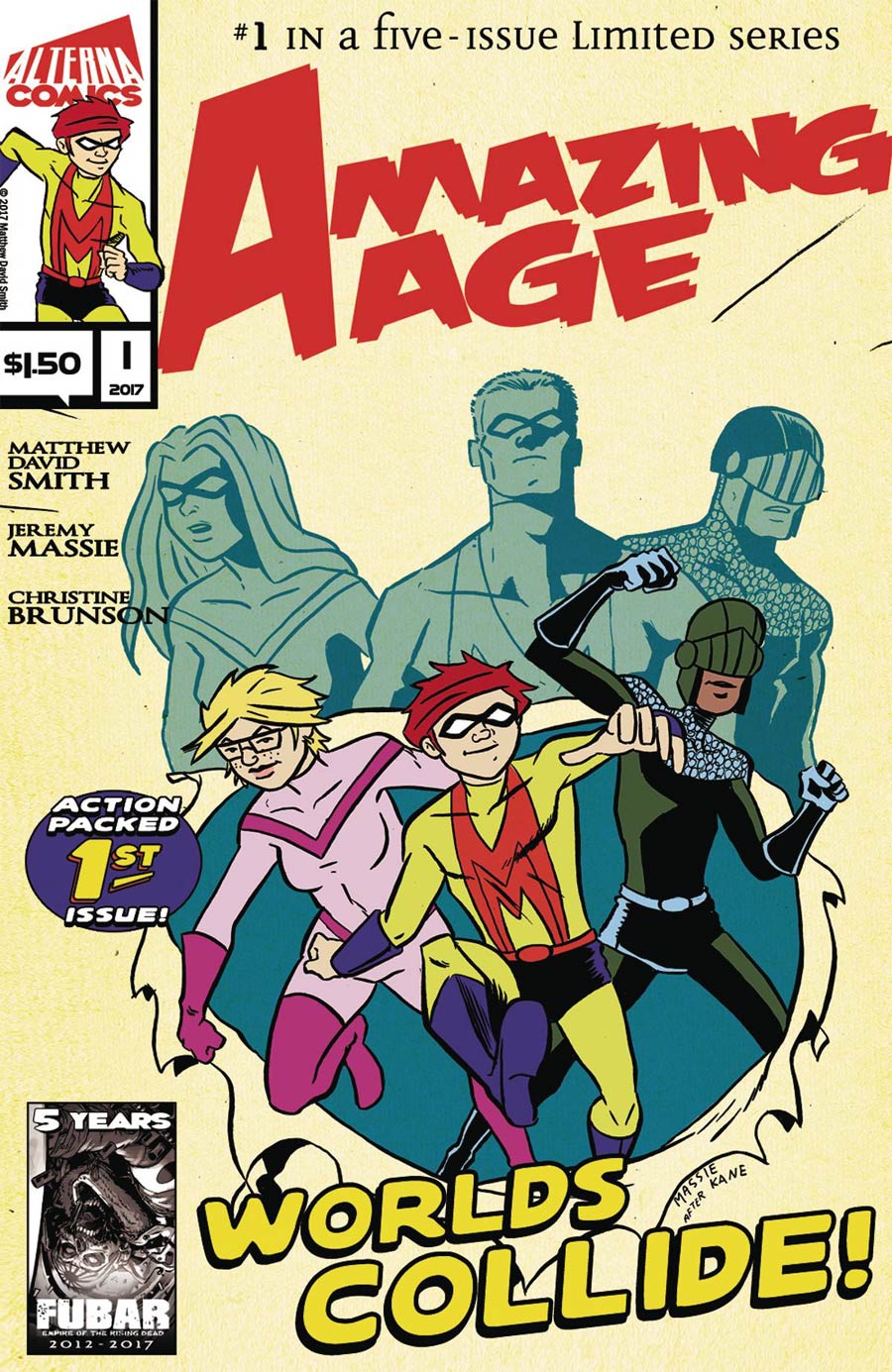 The first wave of Alterna's new line of newsprint comics kicks off this week with some pretty intriguing titles. The cover to Amazing Age really caught my attention, not just because it's an homage to Giant-Size X-Men #1, but it fits the nostalgic feel that Alterna is going for by seeming to be a lot of fun.
Three teenagers spend their days creating comics until one day the stories come to life! Stuck in a world of super-powered heroes and villains, they'll have to figure out how to save the day and get back home in one piece.
If you know any kids looking for a good comic to read, or if you really enjoy all-age adventures, for only $1.50, how could you not check this first issue out?
Matthew David Smith (W), Jeremy Massie (A), Christine Brunson (C) • Alterna Comics, $1.50
– Tyler Chin-Tanner
Tarzan on the Planet of the Apes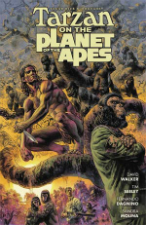 Collecting the recent Dark Horse Comics miniseries this trade paperback sees the worlds of Edgar Rice Burroughs' Lord of the Jungle and the post-apocalyptic simian society clash in a memorable crossover story.
By definition these events are usually awkwardly contrived in nature but this is a rare exception where elements of both franchises have been brought together in a logical and highly entertaining fashion by writers Tim Seeley and David F. Walker.
With a whole host of nods to ERB "continuity" and a clever use of the time paradoxes that were such a mindbending part of the original POTA films this is a cracking team-up tale with moody art by Fernando Dagnino.
Tim Seeley & David F. Walker (W), Fernando Dagnino (A) • Dark Horse Comics, $19.99
– Andy Oliver
Tilly and the Time Machine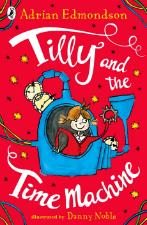 We need to stress upfront that this Staff Pick this week is not comics but it is such an exciting development for Danny Noble – an artist who, let's face it, is one of the most-featured creators on the site in Broken Frontier history – that we couldn't let this occasion pass without marking it.
Officially published this week, Tilly and the Time Machine is comedian and actor Adrian Edmondson's children's novel telling the tale of seven-and-a-half-year-old Tilly who must save the day when the time machine her Dad built in the garden shed leaves him stranded in the past.
The book is illustrated by Noble who was, of course, one of our original 2015 Broken Frontier 'Six Small Press Creators to Watch' and also one of the featured creators (and cover artist) of our first Broken Frontier Small Press Yearbook. She's a phenomenal cartoonist with an engagingly scratchy energy to her work and we couldn't be more pleased this week at BF to see her reaching the wider audiences that her astonishing talent so richly deserves.
Adrian Edmondson (W), Danny Noble (A) • Puffin, £6.99/£10.99
– Andy Oliver
Croak #1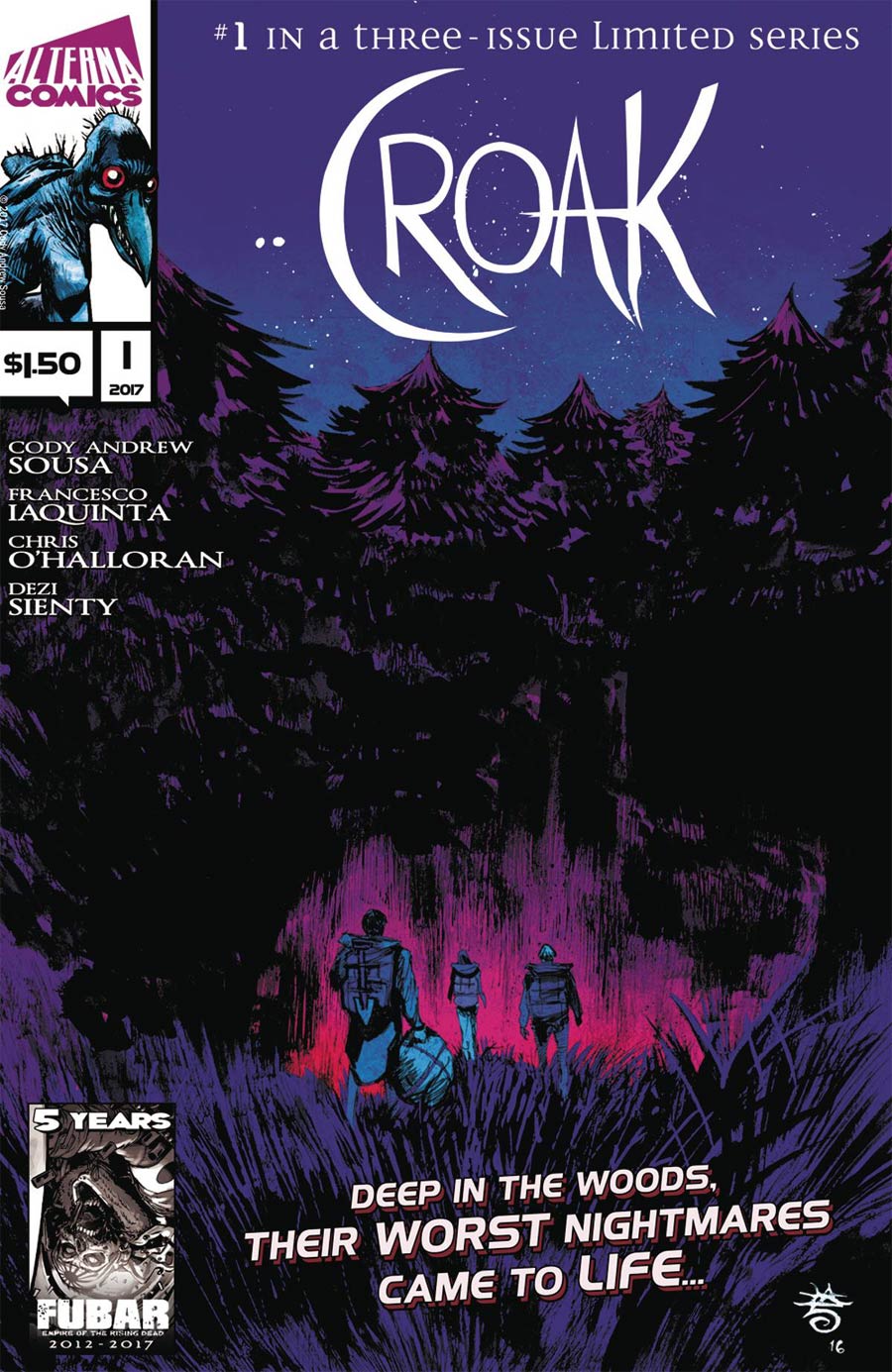 Like Amazing Age (above), this new horror series is also part of Alterna's new line of newsprint comics.
If you're in the mood for something a little darker and more mature then check this one out.
A camping trip goes awry after three friends are forced deep into the woods. Lost, afraid and alone, their worst nightmares come to life!
Cody Andrew Sousa (W), Francesco Iaquinta (A), Chris O'Halloran (C) • Alterna Comics, $1.50
– Tyler Chin-Tanner
Ab Irato #1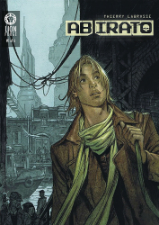 While there's very scant info in the area of buzz about Ab Irato, a new 6-issue science-fiction tale launching from Lion Forge Comics this week, there are some very intriguing preview pages of the series that make me think it's absolutely worth investigating.
Written and drawn by Canadian illustrator Thierry Labrosse, Ab Irato takes readers into a dystopian near-future where wealth and corporate connections allow access to a life-prolonging vaccine while the poor struggle with an epidemic disease and climatic catastrophe. Protagonist Riel finds himself newly arrived in Montreal where he meets a woman who brings him into the fold of an underground resistance movement hell-bent on breaking the corporate stranglehold and making the vaccine available to all. The challenge lies in how far Riel is willing to descend into this rabbit-hole once first blood gets drawn.
Labrosse, who's done some heavy lifting in the world of film/tv storyboarding, has an artistic style that will immediately jump out at fans of Paul Pope or Moebius – there's something very appealing and exciting about his work – and this series looks like it has been smartly written. In Latin, "ab irato" means, essentially, "man in anger", and in these tumultuous times, Labrosse's Riel may just embody the type of angst and uncertainty to which we can all relate. Ab Irato is definitely a diamond in the rough worth a closer look.
Thierry Labrosse (W/A) • Lion Forge Comics, $3.99
– Matthew Box