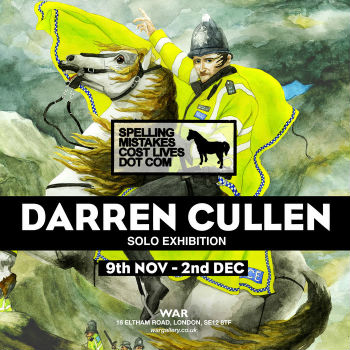 Few would argue that artist and activist Darren Cullen's work is frequently challenging and often provocative. But in our current political climate these are qualities that need to be embraced and if there's anyone working on the peripheries of the comics world at the moment whose art has the power to stimulate debate it's Cullen.
We've covered his comics on a number of occasions at Broken Frontier in the past from the bleak parody of Below to the brilliant satire of the 'War on Magic' to his consciousness-raising Join the Army. Cullen has also put on exhibitions like 'Action Man: Casualties of War' which included contributions from comedian and actor Matt Berry. In association with Veterans for Peace, it sought to highlight the issue of child recruitment in the armed forces. His Pocket Money Loans installation has also toured the country including Banksy's Dismaland.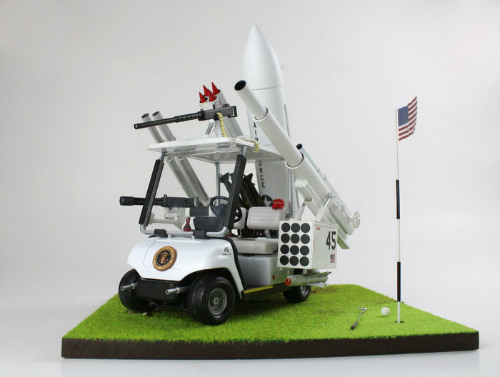 Running from November 9th to December 2nd, Cullen's latest exhibition of his work at WAR Gallery in South London includes his model of Donald Trump's Golf Cart One. For more details check out the exhibition's event page on Facebook here and follow the artist on Twitter here.