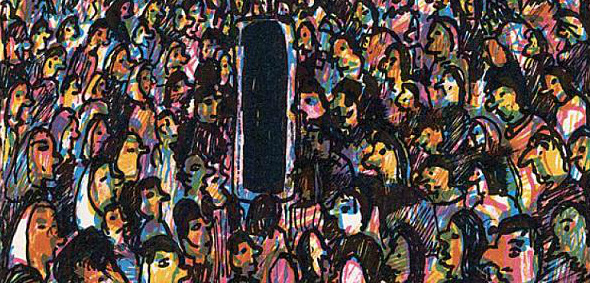 Originating in Poland, Centrala may seem like the new publishing outfit on the block but they've actually been around for several years. Over the last few months – and no doubt coinciding with their recently established additional London publishing base – Centrala have started to make their presence more keenly felt via a number of English translations of distinctive European publications appearing on the shelves of UK comics shops. Indeed, no less an authority than Comica Festival's Paul Gravett himself named Maciej Sieńczyk's Adventures on a Desert Island from Centrala as one of his Top Ten European Graphic Novels last year.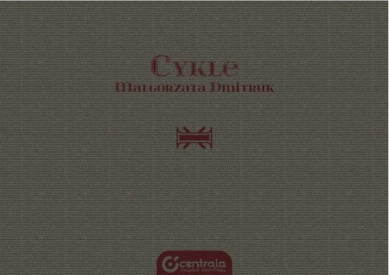 Over the next few weeks I'll be taking a look at a number of projects from Centrala but today's review subject  is one that regular 'Small Pressganged' readers will know I would be instantly drawn to, given its place within the autobiographical strand of comics. Malgorzata Dmitruk's Cykle is a collection of wordless short stories presented in what is essentially a hardcover minicomic format. Dmitruk's work focuses on memories of family life in rural Poland with an emphasis in this book on the corresponding cycles of time and place. The distinguishing touch to her storytelling style is that she works in full frames with each page of the book comprising a single landscape image.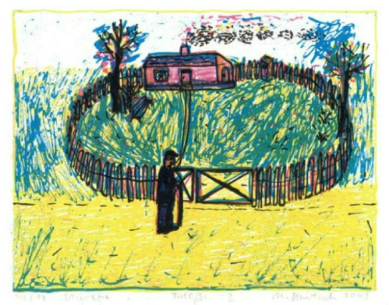 That cyclical motif is very much in evidence in Cykle's first tale 'The Locals' – an account of the latter part of of her grandparents' lives. It's a gentle examination of their everyday existence providing vignettes of old age that gradually speed up as the reader begins to notice that the passage of time is moving at a more rapid rate than they originally realised. Years pass in a handful of frames with the importance of her grandfather's diminishing teeth becoming a signifier of mortality and impending death. Dmitruk's deliberately childlike art plays a powerful role here, embodying that sense of seeing her grandparents through a youngster's eyes and accentuating the mood of nostalgia and loss that the story fosters.

Her visuals work in a similar fashion in 'The Blue' in which Dmitruk remembers treatment for a serious back condition. The very structure of her art, with those full page pictures, immerses the reader in her childhood pain by subtly inviting them to linger on each image for a far longer period of time than if they had been presented in a more traditional panel grid. 'The Factory' again utilises that idea of cycles in time giving poignancy and meaning to the smallest routine in its look at her mentor's daily journey to his studio over the decades; the seemingly mundane imbued with an unceasing rhythmic significance.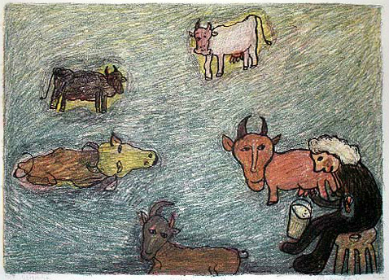 There's something hugely appealing about the faux naivety of Dmitruk's art and its evocation of a youthful sense of wonder about the world, whether that be in her remembrance of a regional holiday in 'Church Fair', the geographical migration of different familial generations in 'The Trilogy', or the tales of tradition that make up 'To Love'. So much of the material here is concerned with lives in snapshot, with the rapid transition of events over the frames of each story creating hyper-realised narrative timelines. But at the heart of each entry there's often something constant and enduring like Dmitruk's grandmother's ancient cottage being swamped by the encroaching city in 'Panichida' – a stable presence in a sea of change.
Cykle may be idiosyncratic and unconventional in composition but Dmitruk's slice-of-life comics are a tender and oddly beautiful reading experience. I suspect we will be seeing a number of comparably fresh approaches to the comics page as I work through Centrala's back catalogue in the very near future in this column…
Cykle is available from the Centrala online store here priced £12.00.
For regular updates on all things small press follow Andy Oliver on Twitter here.