The idea is so simple that I just slapped my face in recognition of its genius once I read David Ratte's Le Voyage des pères (The Pilgrimage of the Fathers) #1: when Petrus, Andreas, Johannes and Jacob never return from a day's work, their fathers discover they have become disciples of somebody named Jesus of Nazareth. Since the sons are responsible for the livelihood of their families, four fathers set out to retrieve their sons from the clutches of this newly risen prophet.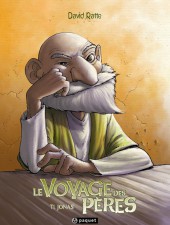 This biblical road movie walks a fine edge between comedy and seriousness, although, for the first album at least, the comedy far outweighs any serious storylines. David Ratte smartly puts the most humorous protagonist to the front: pater familia Jonas – a regular old cantankerous bastard with a heart of gold, who used to be part of the resistance against the Romans (who now run the country, of course).
He serves as our introduction to this New Testament world of AD 30–33. He critiques everything, claiming ad nauseum that the old days were far better, which leads to some hilarious situations with – for example – the Romans and some prostitutes they encounter on their travels.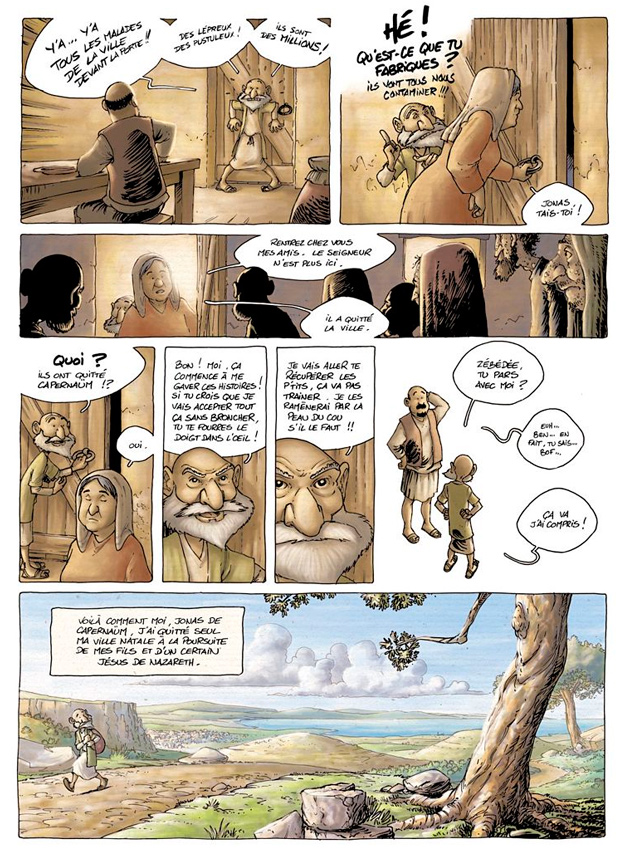 The drawings by artist and writer David Ratte show a realistic world with an attention for detail, though I was distracted by his stylistic choice of enlarging the heads of his characters. It stands out because the rest of their anatomy features realistic proportions, despite the sometimes cartoony approach to body language. Apart from that, though, the drawings are perfectly alright: nothing too groundbreaking, but a solid style with solid storytelling skills.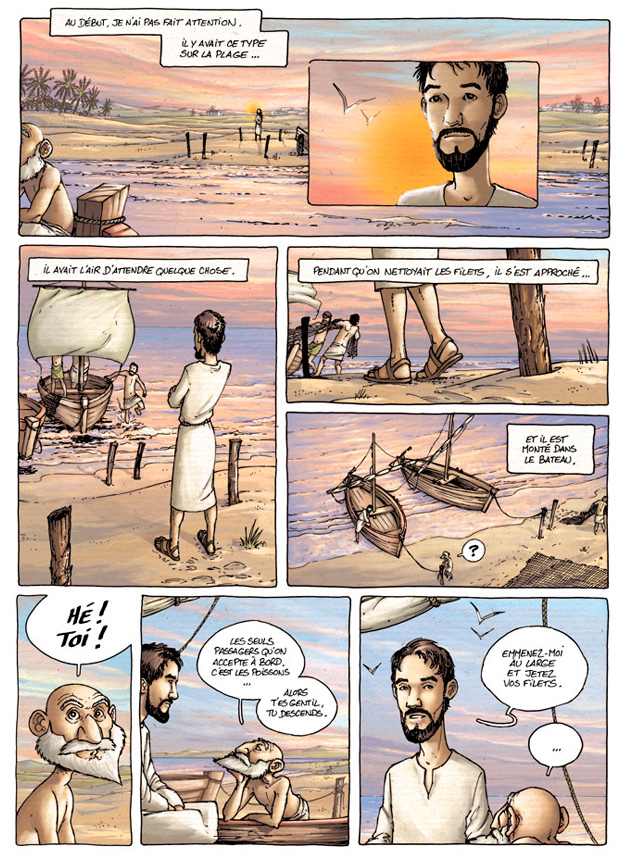 Le Voyage des pères #1 is a well thought out biblical road movie with a concept that manages to surprise and entertain. The point of view of the concerned parents tracking down Jesus and his flock of followers is certainly an original premise. David Ratte still needs to search for a good balance between the comedy and the drama, but this is certainly a very promising start.
Le Voyage des pères (The Pilgrimage of the Fathers) by David Ratte is published in French by Paquet. It is a full-color hardcover counting 48 pages and retails for €13.50. This review was based on the Dutch edition, published by Gorilla / Strip2000.

Preview: In the Pines – 5 Murder Ballads
Dutch cartoonist Erik Kriek was last seen in this column with From Beyond & Other Tales, a fantastic adaptation of  stories from gothic horror writer HP Lovecraft (English publishers, please pick this up for translation). His latest project is a graphic novelization of murder ballads.
His heavy EC-influenced underground illustration style should be perfect for this subject, set for publication in January 2016. Scratch Books is negotiating with English-language publishers at the moment, so let's hope that they reach an agreement soon.
Here's a preview of the beautiful cover: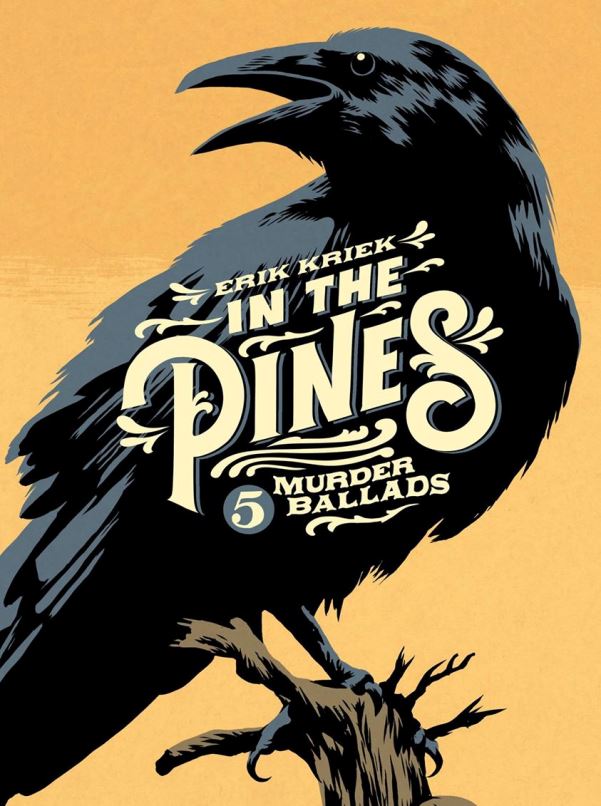 Follow Erik Kriek at his blog.
For more news and info from Europe's comics community, follow me on Twitter right here.