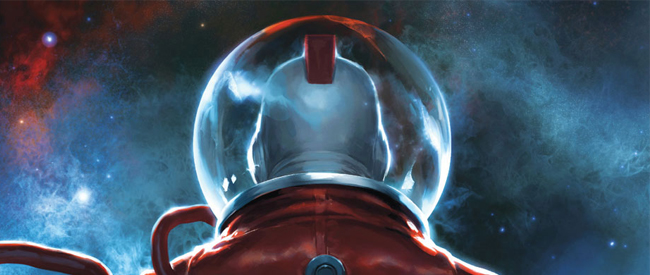 Valiant's first original major character since its rebirth helps to enrich its universe's backstory with historical weight and introduces a powerful and intriguing new player to its ever-evolving pantheon of superheroes.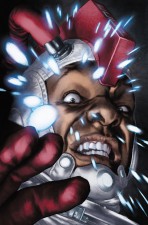 If you're looking for consistently well-crafted and sophisticated superhero comics that still manage to remain accessible to the fickle tastes of the modern comic book consumer, look no further than the Valiant Universe.
Although a neophyte, who missed out on the publisher's first kick at the can, I can't remember a time I wasn't thoroughly impressed by the intelligence and quality of their comics.
As the Big Two regularly struggle to keep their storied universes fresh and appealing to an increasingly jaded fanboy constituency, Valiant's realm of gritty, science fiction-laced heroes and villains manages to intrigue, fascinate, and excite month in and month out. This is due, in large part, to the publisher's dedication to recruiting only the most talented creators in the industry to breathe life into its catalogue. There are no gatekeepers here.
A case in point is the newest release under its Valiant Next banner, Divinity. Penned by Matt Kindt (Mind MGMT, The Valiant), one of the medium's most sought-after creators, with stand-out visuals by fan-favorite penciller Trevor Hairsine (X-Men: Deadly Genesis), Divinity introduces Valiant's newest power player in an attractive prestige-format limited series that refrains from degenerating into an exercise in empty spectacle.
Kindt weaves a stunning web of mystery and political intrigue, mining the near-impenetrable veil of secrecy that was the Cold War. Using the era's notorious and dangerous game of one-upmanship played by the Soviet Union and the United States as a foundation for his exploration of a hidden corner of the Valiant Universe, Kindt follows the publisher's penchant for grounding its stories of in a realistic approximation of the unstable geopolitical climate we all live in.
The saga of a time-lost Soviet test-pilot sent to the edges of the known galaxy by a clandestine Cold War-era Soviet black-book operation is, of course, securely within the confines of Kindt's creative wheelhouse. There are few creators working today capable of juggling the necessary narrative components necessary to build a mystery tale of Divinity's breadth and scope.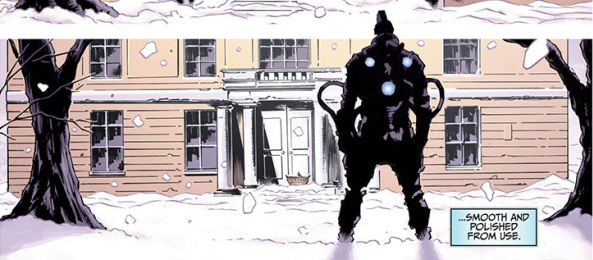 While the writer-artist's breakout creator-owned work on Mind MGMT may be more experimental in both tone and narrative structure, nothing polishes a storyteller's like a talented artistic collaborator and a limited page count. Where Mind MGMT's plot and character development are allowed to grow organically from the numerous seeds Kindt planted, Divinity is a tightly focused, well-paced tale of intrigue that cultivates the origin of its powerful central character, while still managing to reserve some its secrets for future issues.
Just as Kindt strikes an exquisite balance between action and intrigue, exposition and movement, Trevor Hairsine maintains a wonderful equilibrium in his artwork, living in that delicious artistic tension between reality and fantasy. His attention to detail helps define and ground Divinity as a period superhero epic, while still tickling the audience's imaginations with stunning set pieces and interesting character designs.

This is perhaps best realized in Hairsine's design of Abram Adams, Divinity's protagonist. A black orphan left on a cold Russian doorstep at the dawn of the Cold War, Abram's costume – ostensibly his experimental space suit – looks both familiar and alien to the reader's modern sensibilities. Replete with what appear to be vacuum tubes, air hoses, and prerequisite cowl fin, Hairsine's design incorporates classic sci-fi features with a sleek, stylish silhouette only modern technology could achieve.
With numerous questions still unanswered – and some probably still waiting to be asked, if Kindt's previous work is any indication – Divinity's first issue pushes all of the right buttons as both an origin story and a tale of intrigue. Wonderfully confounding and beautifully rendered, this well-crafted lost chapter, exploring both the Valiant Universe's hidden history and its brilliant future, is a worthy addition to the publisher's already stacked catalogue.
Matt Kindt (W), Trevor Hairsine (A) • Valiant Entertainment, $3.99, February 11, 2015.