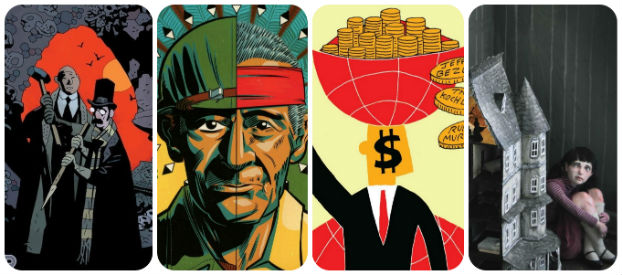 It's nearly Wednesday, and you know what that means: a fresh load of comics and graphic novels! With so many publications hitting your local comics store, comics event or digital storefront, the BF team are here to lead you through the woods with our weekly staff picks. Satisfaction guaranteed!
Comic of the Week
Billionaires: The Lives of the Rich and Powerful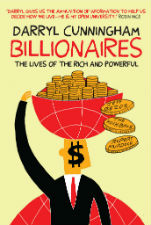 As we've said on countless occasions at Broken Frontier, Darryl Cunningham's distinctive take on graphic reportage has become something of an investigative benchmark in recent years. He has a quite remarkable ability to break down the most complex subject matter into easily digestible, and accessible, comic essays.
Cunningham's long-awaited new book is another painstakingly researched piece of journalism as he explores the excesses of the super rich and the influence they have on our lives. Rupert Murdoch, the Koch brothers and Jeff Bezos are some of Cunningham's subjects as he dissects the world of the obscenely wealthy.
Darryl Cunningham (W/A) • Myriad Editions, £16.99
– Andy Oliver
Our Encounters with Evil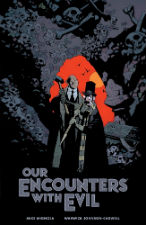 Mike Mignola and Warwick Johnson-Cadwell sounds like a creative team made in heaven and, indeed, this proved to be the case last year when they teamed up on the horror pastiche Mr. Higgins Comes Home. We reviewed the book here at Broken Frontier and described it as "a boisterous romp of a read, delivered at a breakneck speed that will have you eagerly turning the pages as it sweeps you along in its manic, macabre madness."
This sequel edition follows the exploits of Professor J.T. Meinhardt and Mr. Knox, alongside vampire hunter Ms. Mary Van Sloan, as they take on vampires, werewolves and other supernatural terrors in three separate adventures. Another love letter to Hammer Horror that you can't afford to miss! You can see a preview of the book here today at BF.
Mike Mignola (W), Warwick Johnson-Cadwell (A) • Dark Horse Comics, $17.99
– Andy Oliver
The Dollhouse Family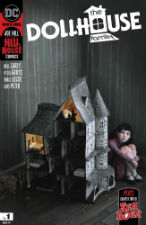 While Basketful of Heads #1, the first issue of Joe Hill's new Black Label horror comics from DC, was an intriguing if altogether too brief entry into the Hill House line, there's no doubting this family of titles will be ones to watch over the next few months.
The second series debuts this week with that menacingly haunting cover an instant draw. The Dollhouse Family follows Alice who discovers the dollhouse she was sent for her sixth birthday by her great-aunt contains a whole new world that she can enter at will. A rock-solid reliable creative team ensures that this will be a dark supernatural fantasy that will be well worth investigating this week.
Mike Carey and Joe Hill (W), Peter Gross and Vince Locke (A), Cris Peter (C), Jessica Dalva (CA) • DC Comics/Black Label, $3.99
– Andy Oliver
The Unbeatable Squirrel Girl #50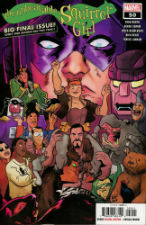 One of Marvel's best series of recent years (and a Broken Frontier Award winner!), The Unbeatable Squirrel Girl comes to an end this week with its 50th (plus 8) issue. Writer Ryan North's meta flourishes, mischievous use of continuity, and charmingly likeable extended cast of oddballs have proved a huge hit while artist Derek Charm has ably stepped into the formidable breach that was left when Erica Henderson's run closed. Regardless of the inevitable relaunch with the equally inevitable new #1 this feels like the end of an era.
Expect a sprawling celebration with lots of old favourites in this grand finale as (for the moment) we bid a fond farewell to arguably the ultimate Marvel fan-fave character of the decade.
Ryan North (W), Derek Charm, Erica Henderson, Rico Renzi (A), Travis Lanham (L) • Marvel Comics, $3.99
– Andy Oliver
Folklords #1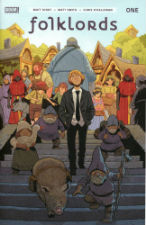 Definitely one of the high profile releases of the week, Folklords looks like it may well be set to be the next Big Thing in genre serial comics. Writer Matt Kindt and artist Matt Smith turn fantasy standards on their head with the story of Ansel, whose life in his magical world is suddenly plagued with visions of a more familiar reality of "tailored suits and modern technology".
On a quest to understand his strange visions, Ansel seeks out the mysterious Folklords for answers. A decision that is punishable by death. With an intriguing premise and a tiptop creative line-up this is another top debut comic to check out when you make your trip to the LCS tomorrow.
Matt Kindt (W), Matt Smith (A), Chris O'Halloran (C) • BOOM! Studios, $3.99
– Andy Oliver
La Voz De M.A.Y.O.: Tata Rambo Vol. 1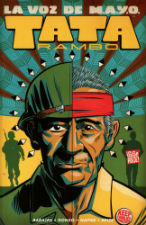 Comics are such a powerful communicative tool in bringing historical struggles to a wider audience and this week's La Voz De M.A.Y.O.: Tata Rambo from Image/Top Cow has the extra pull of focusing on a perhaps less well known and neglected part of American history. It's the story of Ramon Jaurigue, the activist who in 1970 co-founded the Mexican, American, Yaqui, and Others organisation (M.A.Y.O.) who fought for the rights of members of the Pascua Yaqui tribe and lobbied the Tucson City Council on their behalf. It's based on his oral history as adapted by his great-grandson Henry Barajas.
Exploring both the wider campaign and Jaurigue's domestic life, the book is also backed up with extensive extras including historical and archival artefacts to complement and expand our understanding of the evocative storytelling. A fascinating and carefully considered package that is undoubtedly one of the key releases of the month.
Henry Barajas (A), J. Gonzo (A), Bernardo Brice (L), Claire Napier (E) • Image Comics/Top Cow, $16.99
– Andy Oliver