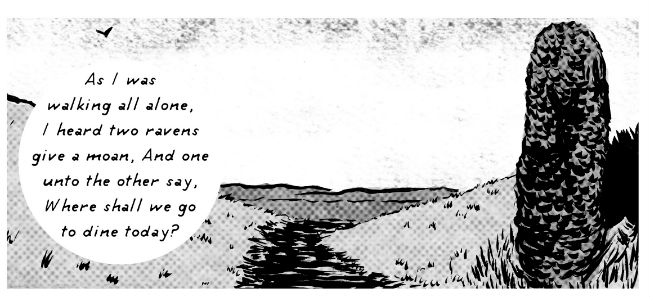 Political rhetoric as of late has been stuffed full of nationalistic sentiment hearkening back to a Britain which no longer exists: one of strength and stability, of Empire, of industrial might and international power. Why not reach back further into the island's history? Go into the Brexit negotiations dressed like Christopher Lee in the Wicker Man and claim we have everything in hand. Ward off attackers by bringing back superstition about hangman's ghosts and evil magic. Embrace our pagan history. Make Douglas Noble Prime Minister, in short.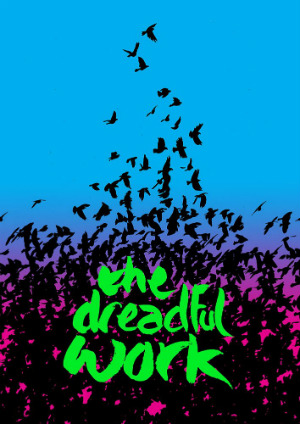 Folk horror, as a genre, has primarily been channeled through visual mediums — Hammer Horror and Witchfinder General, weird Seventies TV shows like Children of the Stones — where the iconography of a more pastoral age becomes uncanny and disquieting to our modern sensibilities. Superstition, blasphemous communion with nature and death; even were these things not displayed to us with the usual aesthetics of horror, they contradict the experiences of modern city slickers to the point of being nightmarish in and of themselves.
This is a dichotomy writer/artist Noble previously dug into with last year's Horrible Folk, a series of monologues delivered by actors traced from the backgrounds of films like Blood On Satan's Claw, on topics "concerning devils, the landscape, old stones, older gods, ordinary murder and many of the other crimes of man." That was the forty-eighth in the artist's ongoing, self-published anthology series under the banner title Strip For Me; number fifty, the just-released The Dreadful Work, synthesises those themes and topic down to one short, self-contained narrative.
Thomas is awoken early by a minister, and tasked with a mission passed on by no higher authority than the Lord God Himself. The nature of the eponymous work, and what makes it so dreadful, is not clear. And despite the apparent Divine Provenance of his task, not everybody supports Thomas, even if it's relief that greets him upon his eventual arrival; to get there he has to pass a frightful old crone who brands him Vinegar Tom (the name of a 1976 Caryl Churchill play about the 17th century English witch trials), followed by a flock of geese who call him an "arsehole"; he bids good morning to a magpie, who shoots back some foul-mouthed invective about how much he despises his wife; he falters in the face of a riddle posed by a large bird of prey perched atop a cathedral. Both the birds Thomas meets and the wilderness he strolls through are rendered in the photo-realist style Noble is known for, but Thomas and the various other human characters are depicted to a far more cartoonish level of abstraction, as if the natural is the only thing which is "real" and these silly people, with their communities and their organised faiths, are not.
Noble makes extensive use of manga-style zip-a-tone throughout the book, lightly shading skies and the grey of stone, but it completely overtakes the climactic few pages, concealing all but the knife he uses for chopping up… something (no spoilers!), and which begins to rupture the panel borders around him, too. It's difficult to make out what's happening, which is sort of the point; it's the old saw that a horror audience can imagine something much more terrifying than anything you could possibly show them, which is also the core of superstitious thinking. Imagining something is at the foot of your bed, of anthropomorphising nature, of creating myths and legends out of whole cloth (or, at least, out of a misunderstanding of something seen beneath cover of night, of trusting the faulty visual faculties us humans possess in addition to our propensity for exaggeration). The Dreadful Work is a brief, potent piece of horror which will shake whatever vestigial pagan bones you have left in your body.
Douglas Noble (W/A) • Strip for Me, £3.00
You can order Douglas's comics from his online store here.