With the Eisner Award nominations for 2020 published this week we thought it would be an ideal opportunity to point you towards our reviews over the last year or so of some of the nominated projects. Check out the links below for a selection of commentary where nominations have overlapped with our own coverage. The full list of nominations can be found here.
Coin-Op #8: Infatuation (Best One-Shot)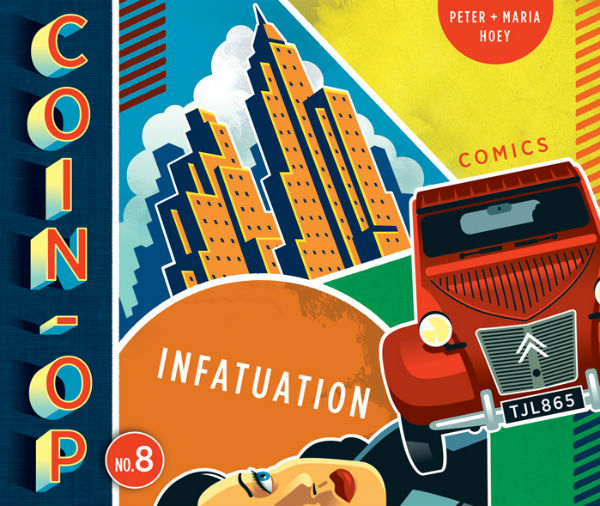 From our Andy Oliver's review… Coin-Op is a masterclass in the medium; in the subtleties and the nuances of its most distinctive properties in communicating, conversing and connecting with an audience. In that regard the Hoeys almost implore us to reflect on, examine and explore the different ways we interact with and absorb the very essence of the page. If you're looking for a thesaurus for the very language of comics then look no further than Coin-Op comics.
Peter and Maria Hoey • Coin-Op Books
Sobek (Best One-Shot/Best Humor Publication)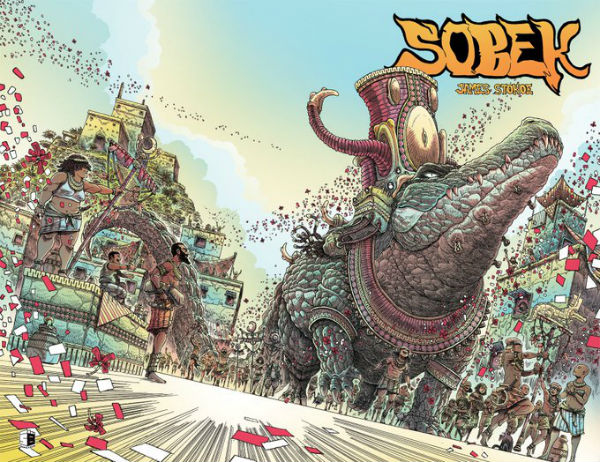 From our Andy Oliver's review… This isn't a densely plotted affair but it is a gloriously crafted short that can be enjoyed on multiple levels. Whether you interpret it as a parable about unleashing forces we cannot control or as a knowing wink in the direction of traditional genre beat 'em ups, Sobek is undoubtedly a visual feast of a comic, and one you'll come back for more than one extra helping of.
James Stokoe (W/A) • Shortbox, £9.00
Bitter Root (Best Continuing Series)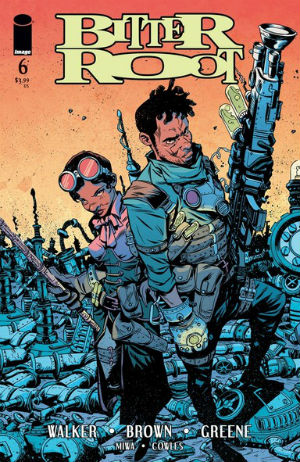 From our Andy Oliver's review of #6… As with the first run of issues the back material essays on black popular culture and history make a fascinating and welcome complement to the main action. Bitter Root is such a compelling read because, for all the grand guignol and ostentatious adventuring, it's an intensely human drama rooted in very real horrors. If you've yet to pick it up then #6 has been much touted as a jumping-on point, and it's a solid and compelling one at that.
David F. Walker & Chuck Brown (W), Sanford Greene (A), Sofie Dodgson (C), Clayton Cowles (L) • Image Comics
Invisible Kingdom (Best New Series)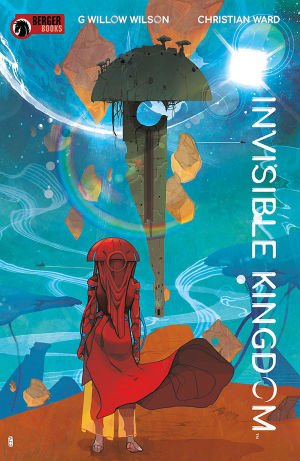 From our Andy Oliver's review of #1… Visually mesmerising and ambitious in scale, Invisible Kingdom #1 is a promising debut indeed from a line of books that has been consistently strong since its inception.
G. Willow Wilson (W), Christian Ward (A), Sal Cipriano (L), Richard Bruning (D) • Dark Horse Comics/Berger Books
Once & Future (Best New Series)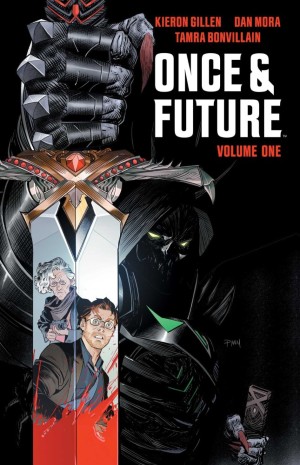 From our Tom Murphy's review of Volume 1… Originally presented as a six-part mini-series, Once & Future has now been rolled out as an ongoing title (circumstances permitting). If Gillen, Mora and their collaborators can keep up the energy level and raise the stakes from the first storyline, it's going to be a while before Bridgette finds herself back in the TV lounge at the nursing home.
Kieron Gillen (W), Dan Mora (A), Tamra Bonvillain (C), Ed Dukeshire (L) • BOOM! Studios
Something is Killing the Children (Best New Series)
From our Jenny Robins' review of Volume 1… Although it doesn't take long for scenes of graphic mutilation to take place in Archer's Peak, Tynion IV does not treat his victims lightly. While the comic walks a tonal line between deadly serious and flippant, the pain of the incidental characters feels very real. I thought the world-building in these first five issues was beautifully balanced.
(Read the full review here and also our Andy Oliver's review of #1 here)
James Tynion IV (W), Werther Dell'Edera (A), Miquel Muerto (C), Andworld Design (L) • BOOM! Studios
Akissi: More Tales of Mischief (Best Publication for Kids)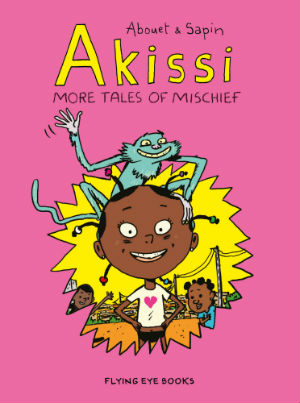 From our Andy Oliver's review… The best word I can use to describe the Akissi stories is simply "joyous". Ultimately this is a book that doesn't need critical dissection; it needs to be lived not analysed, absorbed not over-thought. A standout celebration of childhood. We can only hope that more translated editions of Abouet and Sapin's all-ages masterpiece are in the pipeline.
(Read the full review online here)
Margaret Abouet (W), Mathieu Sapin (A) • Flying Eye Books, £12.99
Penny Nichols (Best Publication for Teens)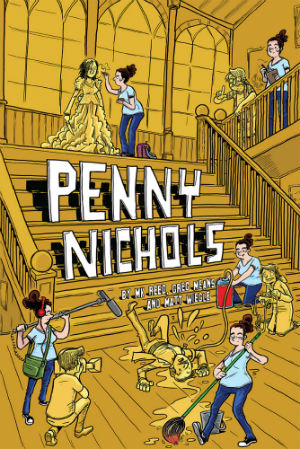 From our Robin Enrico's review… Penny Nichols is a book about difficult people making art out of pretending to do gruesome things. Yet because they do so with such an earnest passion to make something they believe in, the reader cannot help but root for them. Stories of finding one's tribe, even if it is among the freaks and ghouls, will always resonate in a world where everyday life might be the scariest movie of all. Reed, Means and Wiegle's greatest success with this graphic novel is in bringing us together to laugh in the face of horrors both real and imagined.
MK Reed, Greg Means (W) Matt Wiegle (A) • Top Shelf Productions, $19.99 
ABC of Typography (Best Anthology)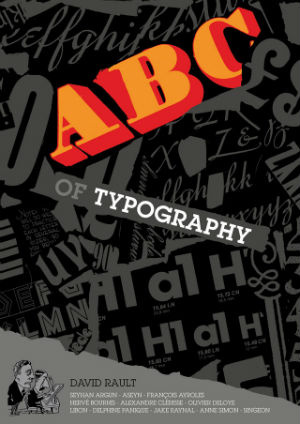 From our Jenny Robins' review… Whether you're switched on to the importance of text design or take the dropdown menu entirely for granted, there is much you can learn from ABC of Typography about the long, long (or sometimes surprisingly short) histories of some of those familiar names… and you'll enjoy yourself while you learn.
David Rault (W), Seyhan Argun, Aseyn, François Ayroles, Hervé Bourhis, Alexandre Clérisse, Olivier Deloye, Libon, Delphine Panique, Jake Raynal, Anne Simon and Singeon (A), Edward Gauvin (T) • SelfMadeHero
š! #34-37 (Best Anthology)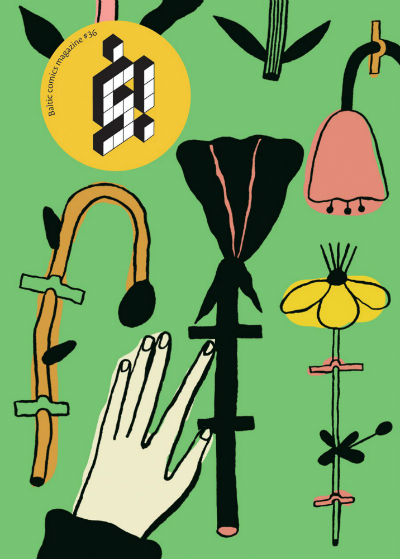 From our Andy Oliver's review of #36… When it comes to kuš! comics and the opportunities they provide to sample alternative comics work from across the world we can never recommend their output too highly here at Broken Frontier. Invitingly experimental in approach, #36 is yet another vital entry point into the styles and approaches of artists whose work you may yet to have experience. Give this a shot – it's 160 pages of intriguingly different work for just $13.95 after all!
(Read the full review of #36 here and #37 here)
David Schilter, Sanita Muižniece, et al (Ed.) • kuš! comics
They Called Us Enemy (Best Reality-Based Work)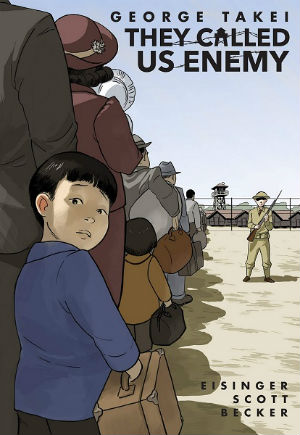 From our Ally Russell Shields' review… The connections made to today's American landscape of unlawful imprisonment, family separation, and immigration bans, though indirect, are undeniably poignant. By sharing his story, and thereby highlighting a largely unknown part of US history, Takei delivers a cautionary message, albeit one invested in hope, and the resilience of the human spirit.
George Takei, Justin Eisinger & Steven Scott (W), Harmony Becker (A) • Top Shelf Productions
Are You Listening? (Best Graphic Album – New)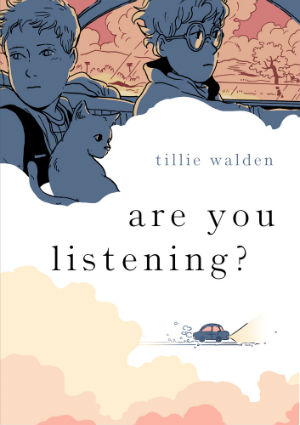 From our Andy Oliver's review… The inevitable destination of Are You Listening? is one that the reader must arrive at for themselves but on the way to those ultimate revelations Walden takes us on a route that is existentially surreal but visually articulate. A brooding and unforgettable work from one of the great comics talents of our time.
Tillie Walden (W/A) • First Second, $17.99
BTTM FDRS (Best Graphic Album – New)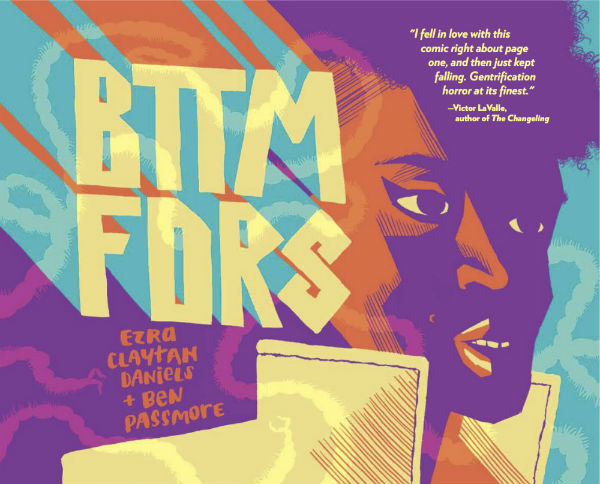 From our Robin Enrico's review… By going big with their sci-fi abominations, Daniels and Passmore remind us that comics have the power to take the unimaginable and the un-filmable and render them in bubbling roiling flesh right before our eyes.
Ezra Claytan Daniels (W) and Ben Passmore (A) • Fantagraphics Books
The River at Night (Best Graphic Album – Reprint)
From our Lindsay Pereira's review… This is a mature work by a writer who has long plumbed the depths of what it means to be human in a world that often seems indifferent. There is humour here, and empathy, and a startling grasp of the nature of consciousness. It deserves multiple readings not simply because it is a great book, but because these readings all unearth something new. Glenn Ganges can't fall asleep, and reflects on his life. What he gives us, in the process, is a treatise on the art of survival and the enduring power of love.
Kevin Huizenga (W/A) • Drawn & Quarterly
The House (Best U.S. Edition of International Material)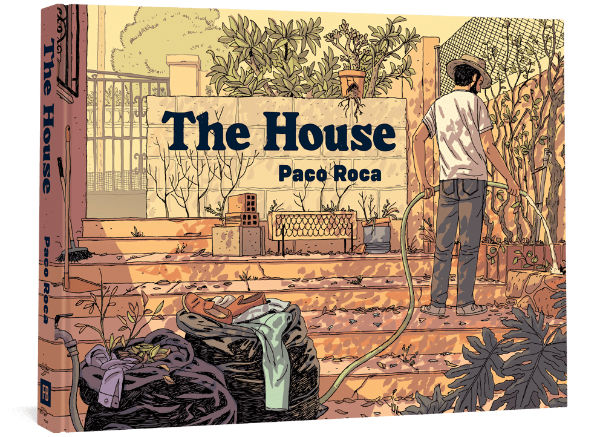 From our Andy Oliver's review… The House remains a study of the complex relationships of family and the ties that bind from a storyteller whose powerful depiction of human frailties is both haunting and ever recognisable. It's uncomfortably familiar, occasionally painful, and undoubtedly one of the standout comics offerings of 2019.
Paco Roca (W), Andrea Rosenberg (T) • Fantagraphics Books
Alay-Oop (Best Archival Collection/Project—Comic Books)
From our Andy Oliver's review… Gropper's novel is a masterful piece of graphic narrative; one that communicates motivation, emotion and perspective through the purest form of comics without need for dialogue or exposition. A welcome addition to the New York Comics Review catalogue and a fascinating record of the early development of the medium.
William Gropper (W/A) • New York Review Comics
Grunt: The Art and Unpublished Comics of James Stokoe (Best Comics-Related Book)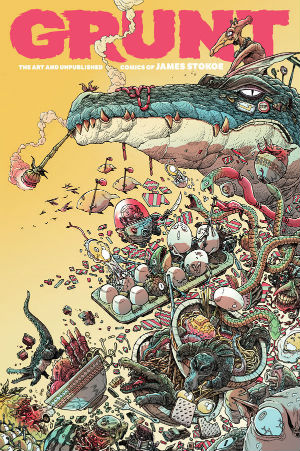 From our Lindsay Pereira's review… There are a number of reasons why a collection like Grunt matters, starting with its importance as a chronicle of Stokoe's artistic development. The unfinished, rough drafts reveal a lot about how he plans his pages, while his use of colour speaks volumes about how underrated that particular aspect of illustration can be. The nicest thing is how it points to where Stokoe can go; there are no signs at all, given the range and variety of his expression, which means a strangely-coloured sky really is the limit.
James Stokoe (W/A) • Dark Horse Comics
Making Comics (Best Comics-Related Book)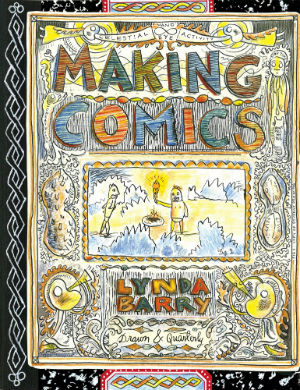 From our Lindsay Pereira's review… One way of measuring the worth of a book is to try and pinpoint what it has changed for those who read it. In this case, the results may start to appear in bookstores around us a few years from now. Lynda Barry is right. We can all write. We can all draw. I can attest to this, and so can a certain 9-year-old I happen to know.
Lynda Barry (W/A) • Drawn & Quarterly