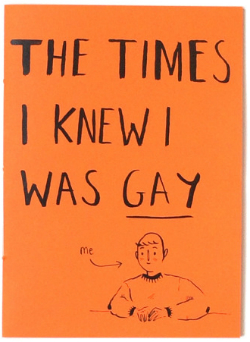 Eleanor Crewes' The Times I Knew I Was Gay is probably better classified as a fragmentary graphic narrative than, strictly speaking, a comic. Some of the vignettes here have their sequential moments but this is more a collection of images of scattered moments from the artist's childhood; reflective illustrations sitting side by side with additional accompanying commentary that ties subtly into the book's titular statement.
It's a zine-style offering, then, and one that dips in and out of its narrator's life as she navigates the arcane rituals of organised religion with her own moment of quiet rebellion; starts to find a sense of individuality at primary school; and begins a fascination with Buffy the Vampire Slayer that turns into a more profound Willow craze…
Every section reads like a little aside to the audience, replete with small and seemingly inconsequential details that nevertheless take on a deeper intimacy and relevance as the reader becomes more invested in her past self. At the end of each segment Crewes pulls back from the events depicted using partially or totally blank pages to give us a moment to pause and consider the greater significance of what we have just read.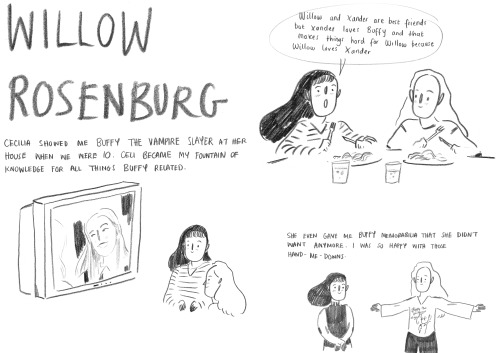 Crewes' uncomplicated and welcoming art maintains an expressive accessibility throughout that complements its retrospective subject matter. While the zine feels relatively simple in presentation it's actually quite sophisticated in terms of its pacing and the resulting emotional connectivity. At 15 pages of illustration it's more of an introductory sampler to the work of Eleanor Crewes, perhaps, but it's one that leaves the reader wanting to see much, much more. Those attending the next Gosh! Comics and Broken Frontier Drink and Draw will have the opportunity to meet the artist in person there.
For more on the work of Eleanor Crewes check out her website here. You can buy copies of The Times I Knew I Was Gay from Gosh! Comics priced £5.00.
For regular updates on all things small press follow Andy Oliver on Twitter here.