SLCZF 2023! Peter Morey's Endswell has jumped around both narratively and chronologically since the first issue was published nearly five years ago. An autobiographical story ("based loosely on real events"), it began with an account of the rundown titular farm and the family concerns that its owner, Morey's grandmother, was being exploited by her unscrupulous new partner Jim. In the second issue it then took a swift sidestep to explore events from the perspectives of the dogs who lived there over the years, providing a very different point of view. And in its third issue Morey again played with expectations with the discrete, contained tale of his immediate family on a fraught car journey to his grandfather's funeral.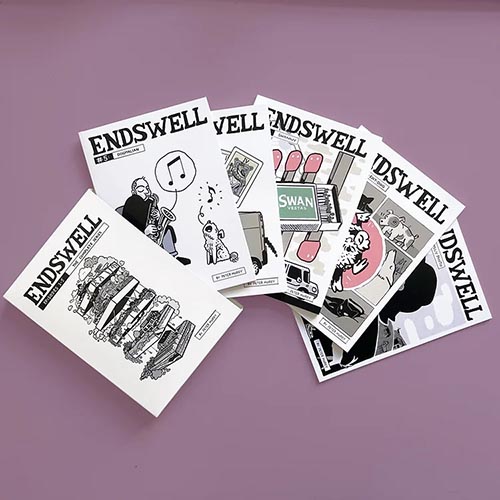 The advantage of this abandonment of a strictly linear narrative has been that Morey has been able to build up a far wider appreciation of the events its "untrustworthy narrator" purports to depict. In the fourth and longest issue to date (around 80 pages and subtitled 'Goodbye Horses') Morey wraps up the main storyline with a timeframe-jumping, multi-chapter narrative that takes in relevant experiences from his childhood all the way through to his grandmother's funeral in the midst of the pandemic.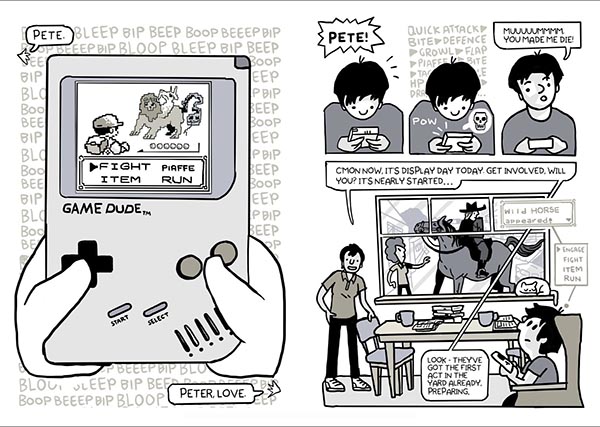 Incorporating tarot cards as a recurring motif Endwell #4 also uses a number of other visual techniques to root each chapter either in a sense of place and time or thematically. For example, in the initial chapter set in Morey's childhood, video game iconography and interactions are transplanted into his "real life" adventures, while a fantasy metaphor of Jim as a Tolkien-esque dragon guarding his decaying kingdom encroaches on reality in the third. In one memorable illustration the maze of the probate process is drawn as if it were a page from a puzzle magazine, underlining the marked increase in Morey's storytelling confidence since that first issue way back in 2018.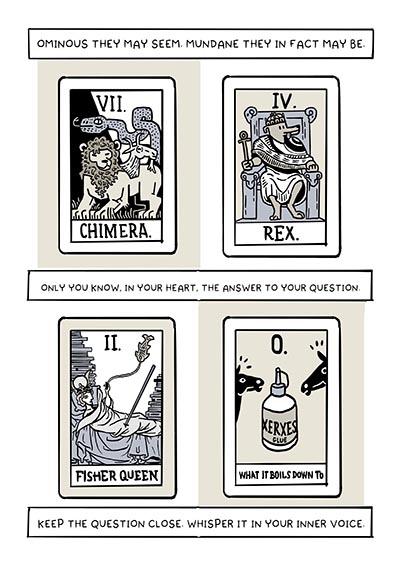 This constant juxtaposition of past and present gives us an understanding of family and connections that a straightforward timeline never could, multiple points in time reflecting and commenting on each other with an understated eloquence. The fifth and final issue of Endswell returns to the canine emphasis of #2, also changing in tone dramatically from the cathartic and often poignant mood of its predecessor.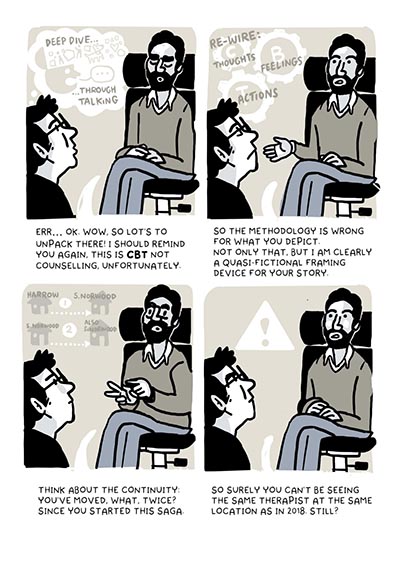 'Dogmalian' is a major shift in tonal gears in that it takes on a meta irreverence from its early pages. Returning to the story of doggy Endswell resident Josh from #2 it recounts his rescue from the farm and the clutches of Jim, and subsequent adaptation to life away from the farm with Morey's parents. Morey combines diagrammatic cartooning, scatological slapstick, clever lettering tricks, and frenetic canine interaction to provide a coda to the series that is witty, touching and, by its end, an illuminating denouement to the themes of the first four chapters.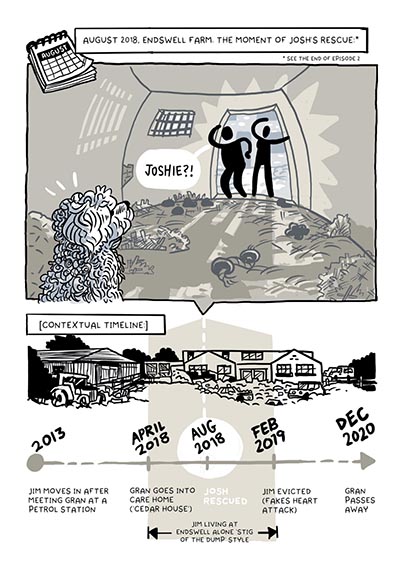 Rather than collecting the complete Endswell into one graphic memoir size compilation Morey has instead elected to provide a slipcase for the individual issues. This will be available at SLCZF this weekend and online as well. Endswell #4-5 act as both a culmination of a slice-of-life saga that was never afraid to take creative risks and a diary of the notable evolution of Peter Morey as an artist and storyteller.
Peter Morey (W/A) • Self-published, £7.00/£4.00
Review by Andy Oliver
SLCZF is held at Stanley Arts on July 16th. More details here.