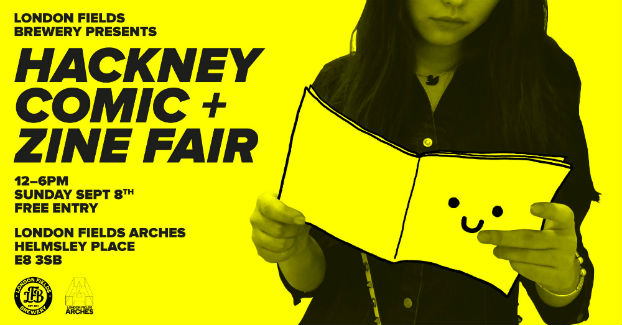 If you've been following UK small press comics Twitter/Instagram over the last few weeks you will have seen the daily reveals of artists, publishers and comics institutions tabling at this year's first Hackney Comic and Zine Fair. Organiser Joe Stone (also one of our Broken Frontier 'Six Small Press Creators to Watch' for 2019) has been doing a splendid job in building up the excitement, proving he's at the top of his game when it comes to running a comics-related social media campaign.
The full line-up is as follows…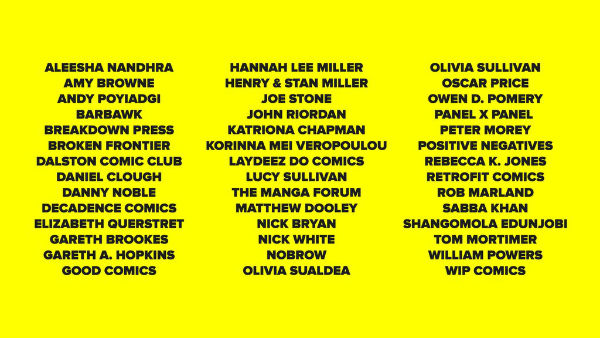 That's an impressive 40-plus exhibitors that includes acclaimed publishers, established and lauded creators, newer artistic voices breaking through and a number of ventures and collectives (ourselves included) who support the scene. HCZF is being held at London Fields Arches on September 8th. You can follow HCZF on Instagram (@hackneycomicfair) and Twitter (@hackneycomics) for updates. For more details on the day go to www.hackneycomicfair.com for info about the event and venue. We'll catch you on the day and, of course, you can look forward to extensive coverage in the fortnight before here at BF.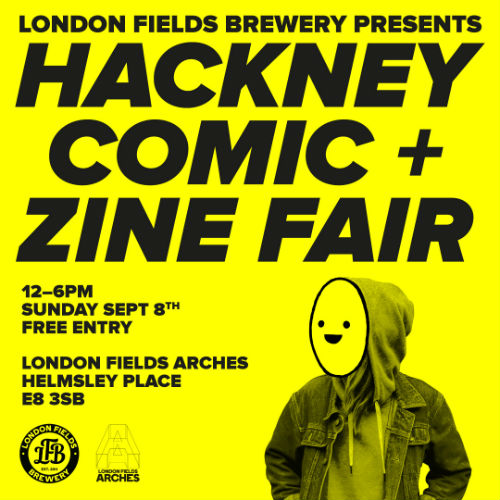 About HCZF:
This year marks the very first Hackney Comic + Zine Fair.
Organiser Joe Stone came up with the idea for the event after seeing that the number of purely comic-focused fairs in London was declining. As the organiser of monthly comic-making group WIP Comics, he decided to go ahead and try to help fill the gap in the scene and provide a platform for both new and established talent alike to interact with their audience and sell their work.
Hackney is the perfect location for it, with an open-minded community already interested in creative arts and easy transport links to central London and beyond.
About London Fields Brewery:
We first brewed beer from the railway arches that sheltered us during the London Riots of 2011. Love not War is our origins; and remains alive in our support for local charities and artists within our diverse community. With a little help from our sister brewery in Brooklyn, we're now brewing flavourful, balanced and accessible beer, while building a spanking new brewery back where it all started, under the arches in London Fields.